CASPER, Wyo. — With spring well sprung, summer around the corner, and outdoor activities ramping up, Banner Wyoming Medical Center and community partners made sure that parents and kids were outfitted with the proper safety equipment and education at the "Spring into Safety" event at the Boys and Girls Club on Saturday.
Kids also got to hop in fire trucks, ride an ambulance gurney, and learn the basics of escaping a home fire in the Casper Fire-EMS bouncy house.
Free life jackets and bicycle helmets were fitted and distributed. Getting people to use them is still a top priority for medical professionals and first responders.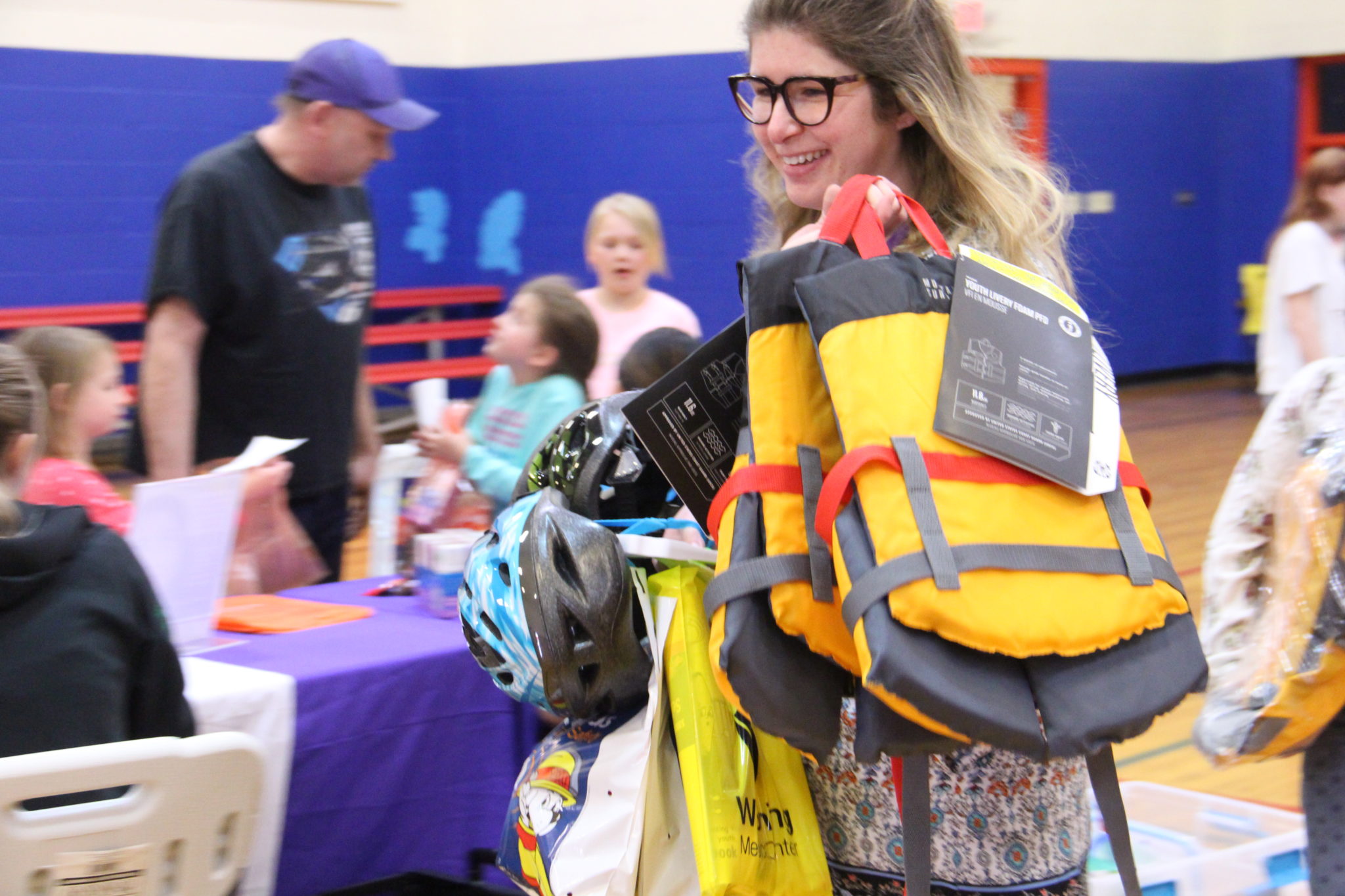 "Head injuries are massive; we see them come into the emergency room constantly, and they're 100% preventable," said Heather McDonald, Banner Wyoming Medical Center's trauma outreach coordinator. The injuries come from biking, skateboarding, ATV wrecks, skiing, and more.
"They are fun and healthy activities; we just want people to be responsible about it," McDonald said. Part of that responsibility is being educated on the equipment, such as making sure that bikes are in good repair and suitably sized for riders.
Burns are another common injury among children. Kids are prone to overheating things in the microwave, grabbing cups of hot coffee, and being "fascinated" by candles, McDonald said.
Other community partners also reminded parents about the risks and consequences of kids accessing unlocked gun cases, prescription medications, and chemicals.
McDonald said life jackets are essential not only while boating, where they are required by law, but in any water activity during which a child may go unsupervised. 
"Kids can drown in as little as two inches of water," McDonald said.
Organizers said the event is as much about educating parents as it is about educating kids. In fact, parents have a key role to play in making sure their kids adopt the helmet habit.
"If we think about all the accidents that you can get involved in, the helmet issue has a lot to do with the parents and 'looking cool,' said Mike Lougee with State Farm Insurance, which sponsors the helmet giveaways. "We've got to eliminate that stigma."
Member of the Casper Cycling Club were on site to help ensure the helmets were fitted properly. CCC member Todd Hathaway told Oil City he's been in two bike wrecks that have broken the helmet, but not his head. "I would have had a brain injury, if not [been] dead, because of it."