CASPER, Wyo. — Over 60 runners wound their way around the streets and muddy trails of south Casper on Saturday at the 2022 Trail Mix Run.
Those who did the full 10-mile course were treated to sweeping views of the mountain and the city as they went up and down the bluffs west of the neighborhood on Ridgecrest Drive.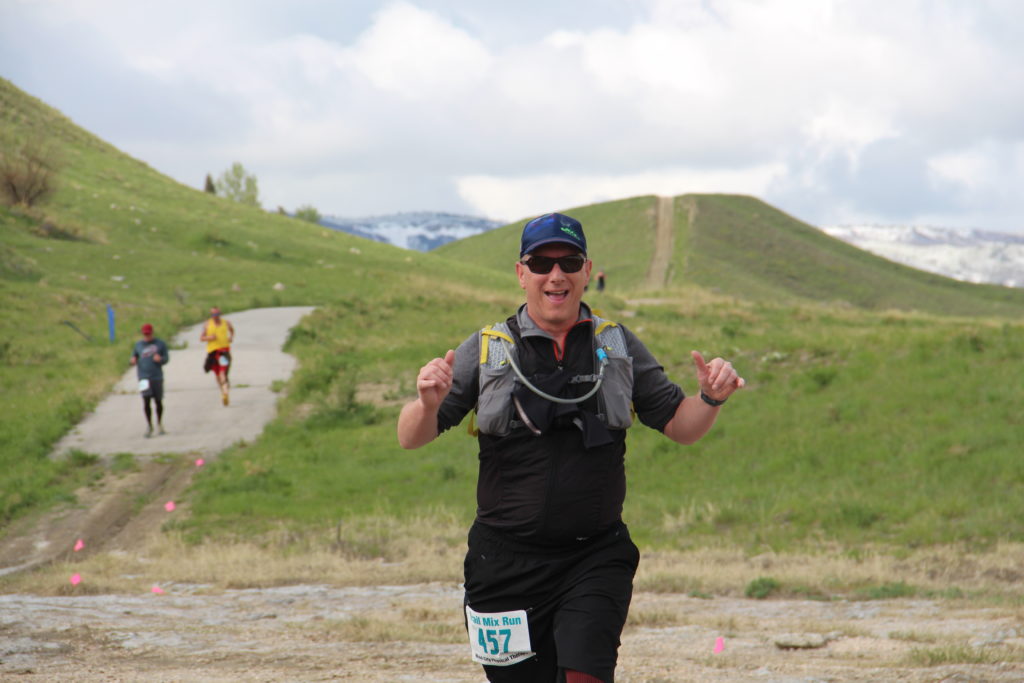 "That's why we call it the Trail 'Mix,'" organizer Denise Murphy told Oil City. "We have everything: We have sidewalks, we have road, we have alleys, path, rock, single-track."   
Murphy said when the event began in 2011, it was a seven-mile run. Since then, Mike Diesburg and other community runners showed her the hidden trails around Mike Sedar Park and west Casper.
There's quite a bit of elevation gained and lost along the bluffs, and the mid-spring weather means there's at least some mud to cake the runners' shoes.
"From what I understand — because this is my first time running it — there wasn't as much mud as normal," Terri Scoleri told Oil City. In years past, it has been colder, windier, and/or actively raining, according to Murphy.
Scoleri said this was her first trail race, and she's training for a trail relay in Colorado.
"It was brutal!" she said.
Though she'd done a practice run on some of the trails with the Casper Ultra and Trail Running Society, she said she was still worried about getting lost.
"But I tell you, they went above and beyond marking the trails. Pinks flags were my savior every step of the way. I mean, you couldn't get lost, in my opinion. It was amazing how many volunteers they had to help out on the course, too," Scoleri said.
There were about 500 of those pink pin flags on loan from the Casper Windy City Striders, Murphy said. She also had about 50 volunteers helping her, including the Casper Snow Gypsies manning the street crossings and her mother Sylvia handing out water by Nancy English Park.
Proceeds from the event go to benefit the Reach for a Star Riding Academy. In addition to private lessons, the academy has programs pairing horses with veterans, the elderly, the developmentally disabled, at-risk youth, and those in grief counseling through hospice.
There's also a version of the three-mile course that's ADA accessible, Murphy said.