Howdy friends,
Well, folks, Tayler is back! Let's give a big shoutout to Kelly for putting together some amazing Breezy newsletters while I was away. There's no time to waste, because the news keeps coming in fast! Check out what this Breeze has to offer you today!

Check out what the Breeze blew in: Read about the how the Ford Wyoming Center is hosting some big events this weekend, check out the details on an upcoming barbecue, and see about how you can help make Casper beautiful before the summer season is fully underway.

Casper should be seeing a high of 57°F today with a mix of clouds and possible rain showers this afternoon. That breeze is expected to come from the northeast at just 5–10 mph.
Oh! Make sure you subscribe to get this bright and breezy newsletter sent right to your inbox. Click HERE.
Daily Update
"It's massive!"
It sounds like the Ford Wyoming Center will be packed this weekend. It is hosting three high school graduations as well as the Trump Rally. "It's massive," said Ford Wyoming Center general manager Brad Murphy.
Did someone say barbecue?
Veterans and the public are invited to enjoy an atmosphere of remembrance and fellowship as Wyoming Rescue Mission serves up some barbecue. Join them at 11 a.m. Monday, May 30 at Park Street Center, 230 N. Park St.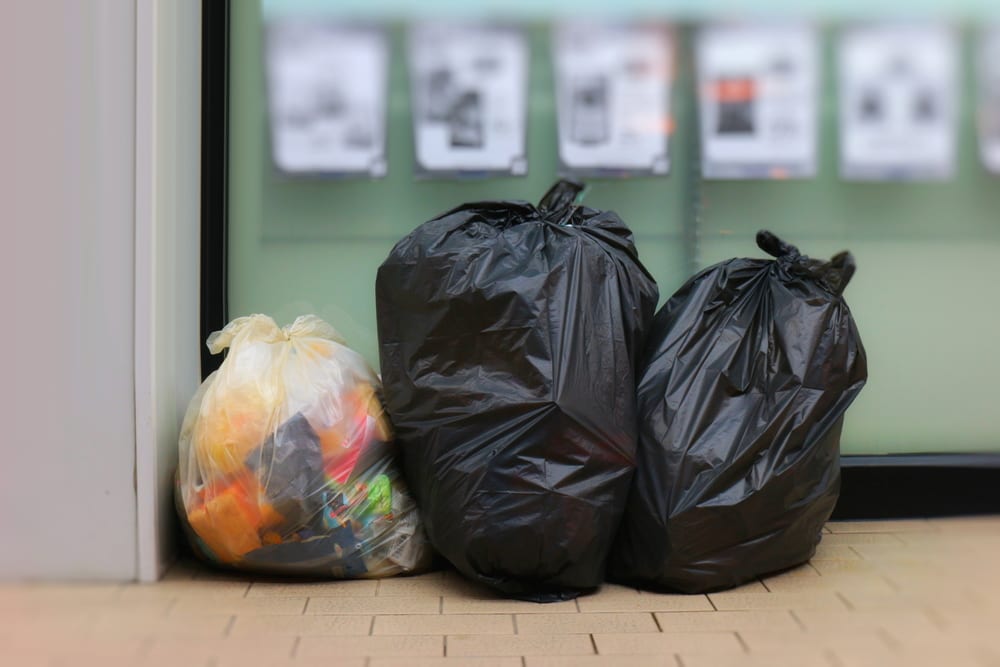 Helping us keep Casper Beautiful!
Want to help keep one of Casper's favorite trails beautiful? Platte River Trails is teaming up with Keep Casper Beautiful and community members for its annual Spring Clean-Up of area trails ahead of the busy summer season. Dress for the weather and get to cleaning June 4!
Breezy Job Listings
Entry-Level Downstream Operators
Dura-Line is looking for an Extrusion Downstream Operator to join their growing Evansville team! Ask your recruiter about the $1500 sign-on bonus! This entry-level position requires the utilization of standard tools and measuring devices, collaboration with other production workers, and customer orientation.
Accounting Specialist (Bookkeeper)
Lenhart, Mason & Associates, LLC is seeking an energetic, enthusiastic, multitasking full-time accounting specialist for a busy office. Experience with QuickBooks, A/R, A/P, bank reconciliations, general ledger, and knowledge of payroll processing and reporting is preferred.
Broadband Internet Installer
Mountain West Technologies is looking for an accomplished, upbeat and friendly individual to join its team as a Field Technician / Wireless Internet Installer, installing wireless broadband equipment for residential and business customers in Casper, Wyoming. The candidate will be trained in product knowledge that can be critical for offering accurate assistance to customers.
Fiberoptic Construction
Mountain West Technologies is seeking skilled and motivated people to join its fiberoptic construction crew. They do everything from constructing new communication towers to running fiber-optic cable in the ground by means of trenching or directional drilling. Willing to train the right individual.
Community Content Producer
We are looking for a new team member! Join the Oil City News team as a full-time Community Content Producer. We are currently seeking an enthusiastic PRODUCER to help us create content and increase community engagement, sponsor retention and revenue opportunities for our owned media platforms.
Check out MORE job listings (and find out how you can have your job openings posted) on Oil City's job board here!
What to do in the Oil City? Community Calendar
See the latest Breezy events happening this week in our personally curated community calendar! This week, we've got a bunch of fun activities as well as ideas to keep you motivated throughout the week! Check out those events in our Breeze right here!
Oh! Make sure you subscribe to get this bright and breezy newsletter sent right to your inbox. Click HERE.
This Breeze is blowing in all the news!
From your Breezy Gal,
Tayler