CASPER, Wyo. — On Tuesday afternoon, FCC Commissioner Brendan Carr and Sen. John Barrasso joined city officials at the Hall of Justice to get a look at the FirstNet mobile satellite-uplink trucks, brought to Casper on standby for last Saturday's Trump rally at the Ford Wyoming Center.
The unit is part of the ever-growing "FirstNet" nationwide network of mobile units that allows any emergency agency to share information on bandwidths dedicated to first responder traffic.
"This partnership we have with FirstNet and AT&T is what makes it possible for us to do our jobs in such a way that we can help our citizens wherever they may be found," Casper Police Chief Keith McPheeters said at the press conference.
The truck is equipped with telescoping 4G antennae and satellite uplink. Depending on topography, its range is about two miles, according to FirstNet Response Operations Manager Chris Strattman.
"This is pretty much a cell site that can wheeled around and driven," said Garret Doyle, FirstNet's Rocky Mountain regional manager. The goal is to be able to deploy one within 14 hours of any agency's request.
The mobile network is also critical for providing coverage to remote areas during wildfire and search-and-rescue operations. It can also be deployed in the event that a wildfire, earthquake, tornado, or other disaster knocks out an area's existing cellular network, Doyle said.
"These things are parked all over the place across the United States," Doyle said. Some are in Colorado and western Wyoming, and some migrate seasonally to prepare for wildfire season, Doyle said.
The need for dedicated bandwidth for first responders was first noted after the 9/11 attacks in New York City. Radios relied on by police, fire, and paramedics did not easily operate across different agencies, FirstNet said, and land and mobile phone lines were overwhelmed by a high volume of calls.
Congressional legislation in 2012 paved the way for the FCC to auction off bandwidth formerly used by TV stations for analog signals, and AT&T was the only bidder to take on the RFP for building out the network.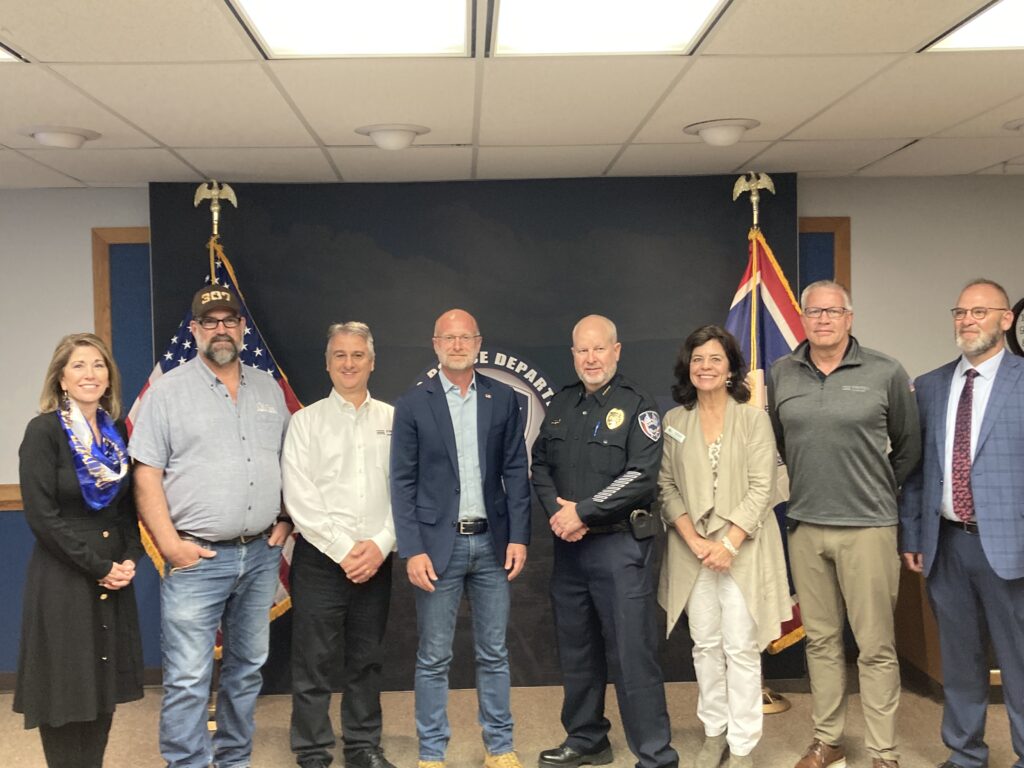 The Casper Police Department was the first in the country to join "Band 14" in preparation for the 2017 Eclipse Festival, which remains a classic example of its use, McPheeters said. The influx of visitors overwhelmed the existing 4G LTE network, which wasn't built out as extensively as it is now.
The network also allows emergency agencies and dispatchers to share video and images to provide responding agencies with high-resolution tactical information before they arrive on scene.
"As chief of police, it's an outstanding opportunity for me to be in my office and still see what my officers are seeing," McPheeters said.
The CPD started out with 25 equipped devices in 2017. It now has over 500 devices equipped with FirstNet, including in-car cameras, body-worn cameras, and interview room cameras that provide police with continuous real-time information on law enforcement activities and locations.