CASPER, Wyo. — Candidates for three Wyoming House and Senate seats met for a forum Wednesday at Washington Park, differing most notably on issues surrounding the state government's role in developing industries and whether the state had a legal Constitutional basis for laying claim to the lands and minerals.
The forum is part of the Politics in the Park series being held every Wednesday at Washington Park, hosted by the Natrona County Republican Women. Many candidates for local and state offices attend each week. Social hour begins at 4:30 p.m. and the forum begins at 5:30 p.m.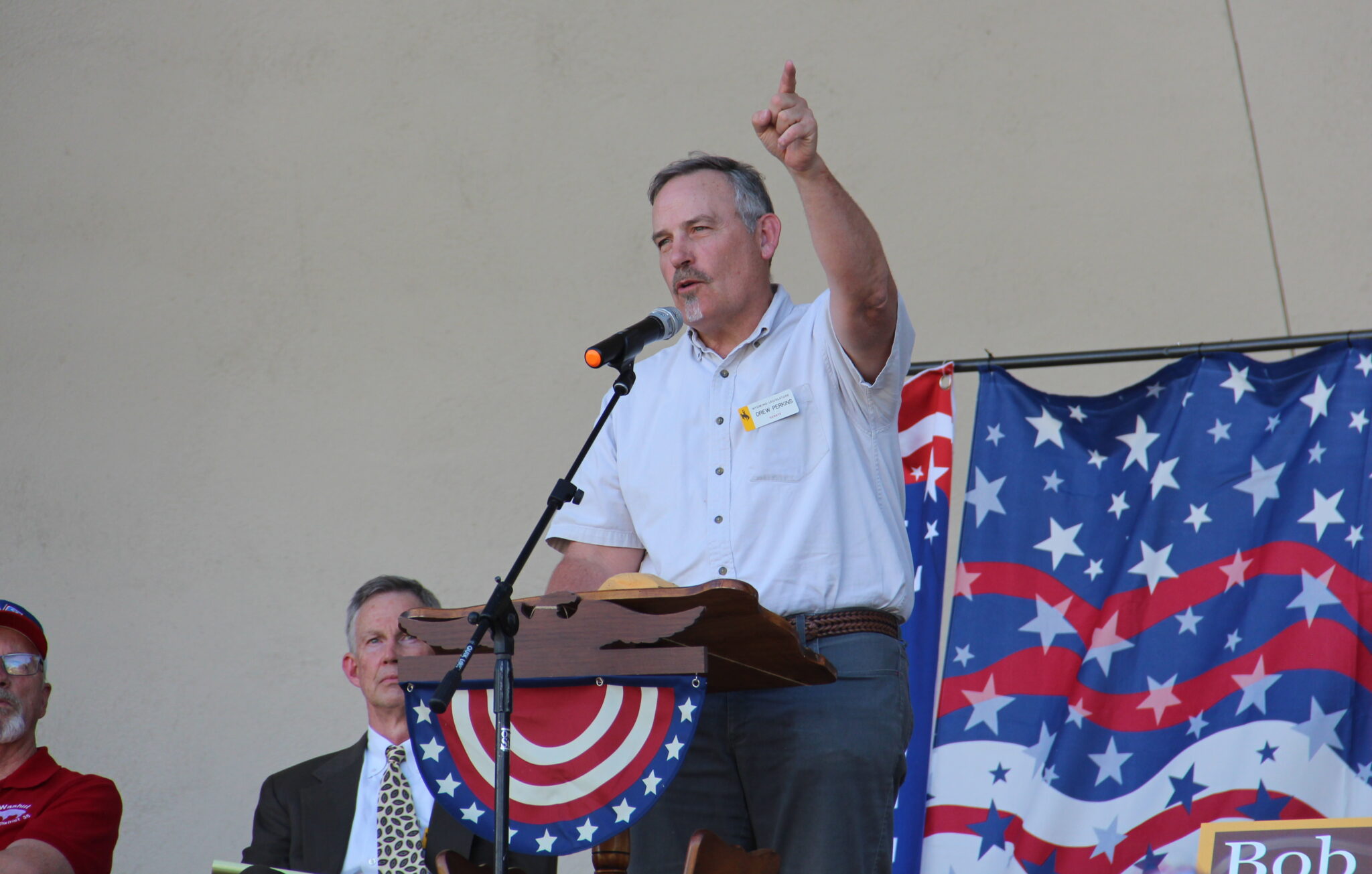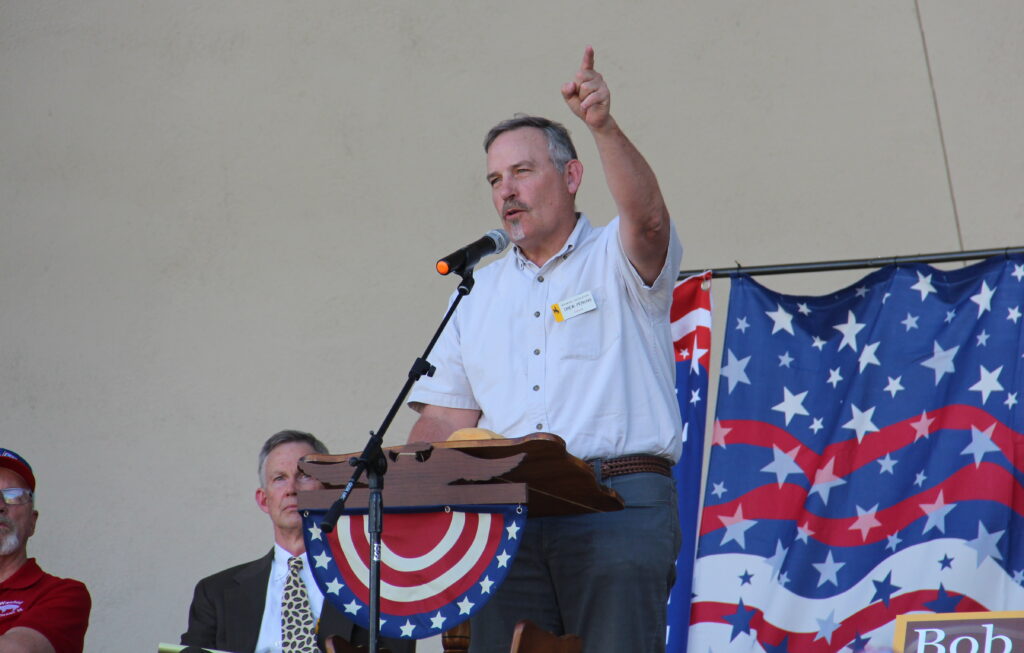 Four-term Senator from District 29 and business lawyer Drew Perkins touted his work as chairman of the Joint Appropriations Committee, saying they'd excised $500 million from the state's biennial budget last year. He is being challenged by Bob Ide, who introduced himself as a former landman and University of Wyoming agricultural business graduate, emphatically pro-life and anti-regulation.
Three-term House District 35 Rep. Joe MacGuire, a Casper native and real estate broker, advocated for amendments to forced mineral pooling statutes and addressing a lack of medical care professionals in the state. MacGuire faces challenger Tony Locke, an Air Force veteran and engineer who shared Ide's view that the state should be wary of regulations attached to federal funds.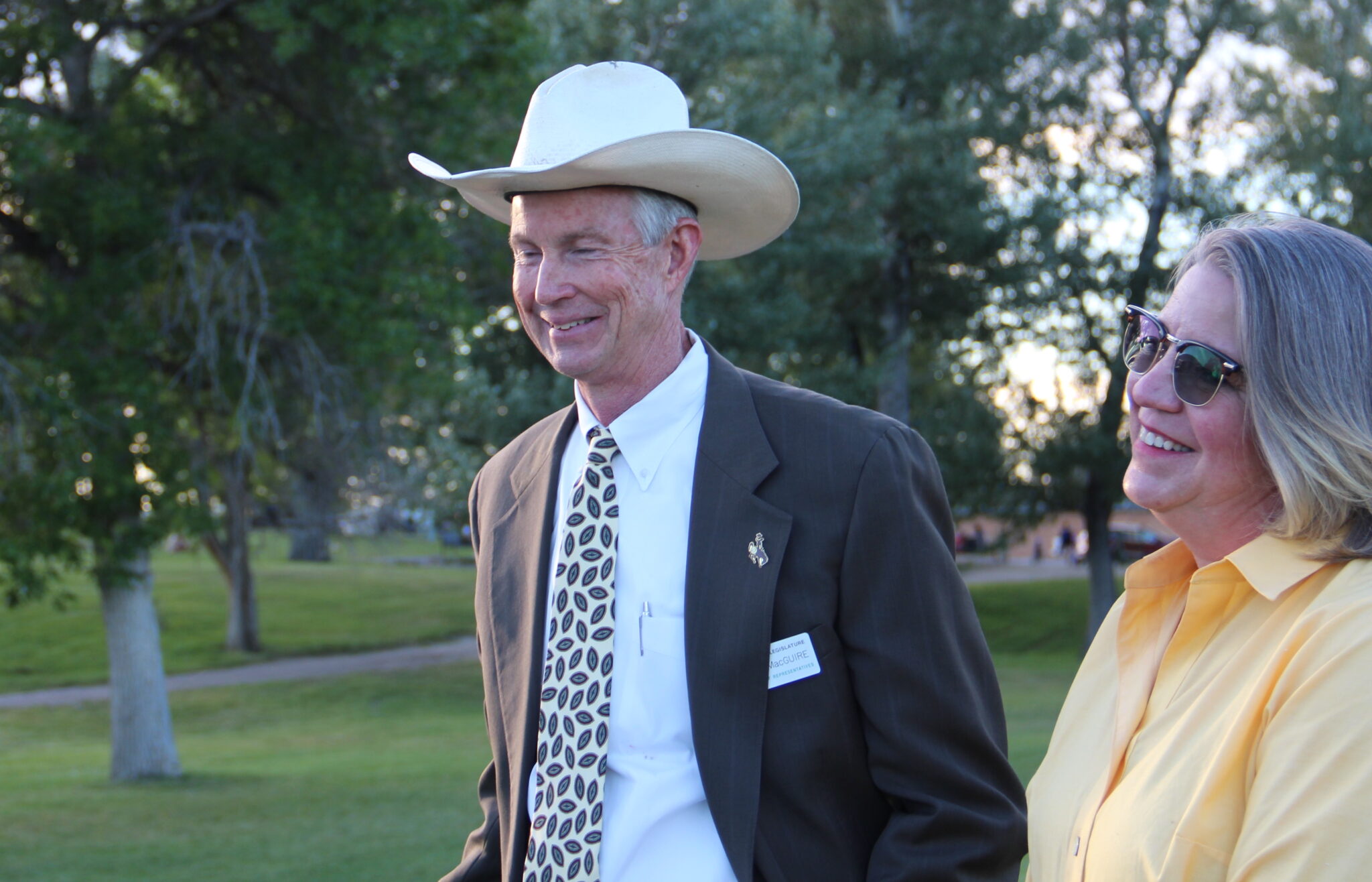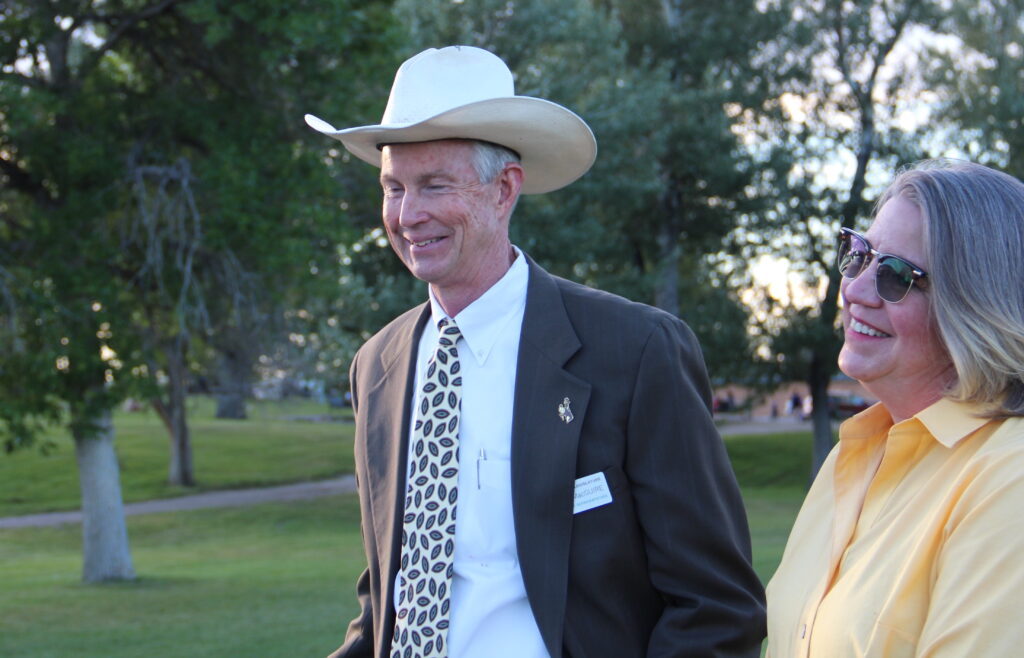 Two-term House District 36 incumbent Art Washut also touted his pro-life and pro-gun bona fides and said he was leery of government participation in the private sector. He identified the well-being of children as the state's most important issue, with the greatest threats arising from drug abuse, sexual abuse, and online predators.
Washut is being challenged by Debra Cheatham, who said she was "not an ideologue." Cheatham spoke in favor of medical cannabis and said that budget bills should be for appropriations only and not serve as vehicles for changes to statutory language.
Hydrogen Hub and Meat-Packing Plant
Earlier this year, the state joined an effort with three other states to vie for up to $2 billion each in federal funds to develop hydrogen in the region.
Most candidates were skeptical that there was enough water available in the state to run a hub on hydrolysis, but hydrogen is most commonly produced through heating natural gas, which some candidates identified as a much more readily available resource.
"If it's water, it's a no-go," Cheatham said. She was also skeptical that Wyoming had the skilled labor force necessary to support such a hub.
Washut and Locke said the state should only help any industry insomuch as it reduces regulatory burdens, and that they should thrive or fail on their own merits. Washut and Ide also pushed back on the notion implicit in the federal government's push for clean hydrogen, saying they didn't believe carbon dioxide was an environmental pollutant.
MacGuire said such large-scale facilities could only run with help from the government.
"Private industry just can't do that; it's billions and billions of dollars to put in a hydrogen hub. If we're going to do that we need to make sure that it's done in accordance with the rules and regulations of the DEQ, that we know who's going to reclaim it when it's finished, and what the economic impact is going to be."
MacGuire had similar sentiments when candidates were asked about incentivizing a meat-packing plant to come to Wyoming. Candidates acknowledged that Wyoming citizens and ranchers paid a steep markup for agricultural products raised in-state but processed by out-of-state conglomerates.
"Any time there's a vacuum, business tries to fill it," MacGuire said. "Unfortunately, it's not economical: We don't have the labor pool, we don't have the raw materials, we don't the transportation."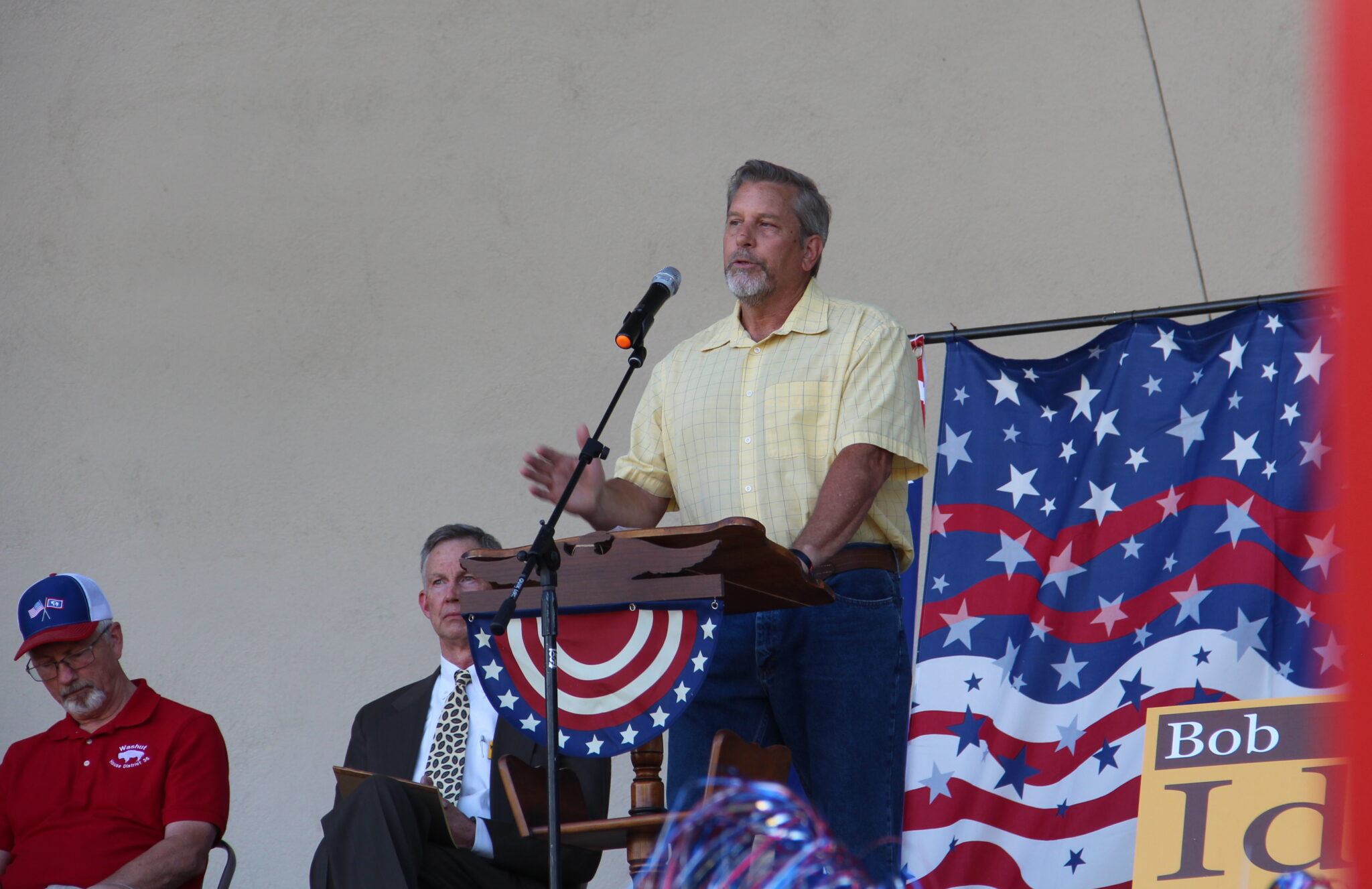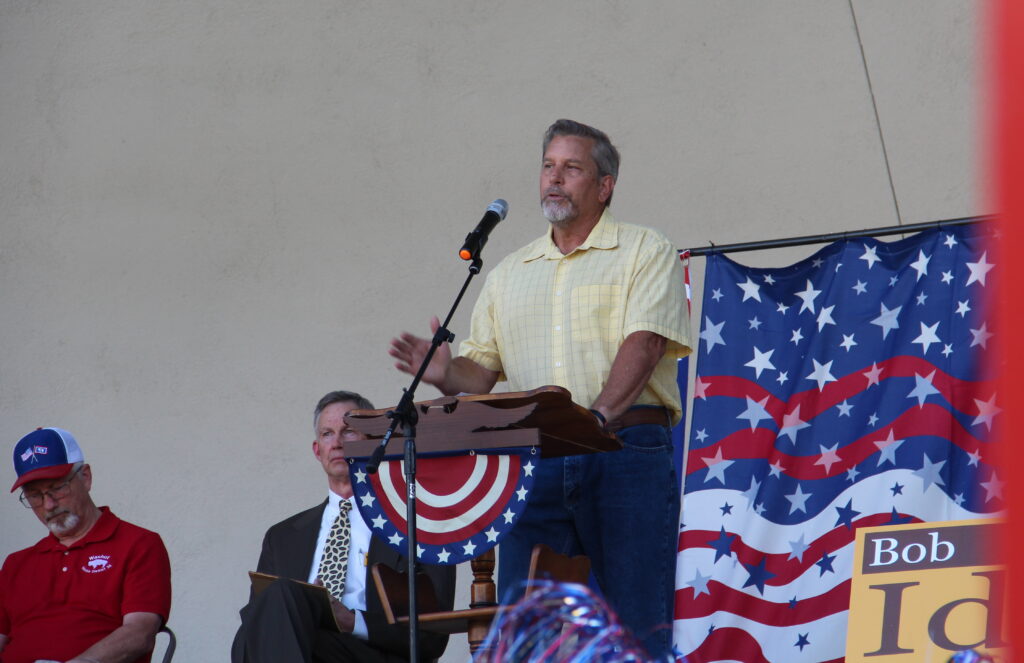 MacGuire said this was a case where the state should incentivize the industry.
Other candidates were skeptical.
"The short answer is, we're not going to be able to do that," Washut said, saying Wyoming lacked the resources to support a large-scale plant that would compete with the handful of competing conglomerates.
Cheatham suggested that smaller processors in the state form a cooperative.
Transfer of Public Lands
A bill was introduced at the state level last year calling on the federal government to transfer all federal lands — almost half of the state — to Wyoming control. 
"We don't need to ask them … we need to take it back," Ide said, citing Article 1, Section 8, Clause 17 of the U.S. Constitution. "That says that the federal government can only own 10 square miles in Washington, D.C., and forts and ports and other useful buildings in the states, and if they want any more land in the states, they have to ask permission from the legislature."
Perkins, Locke and others had varying degrees of optimism about this legal challenge.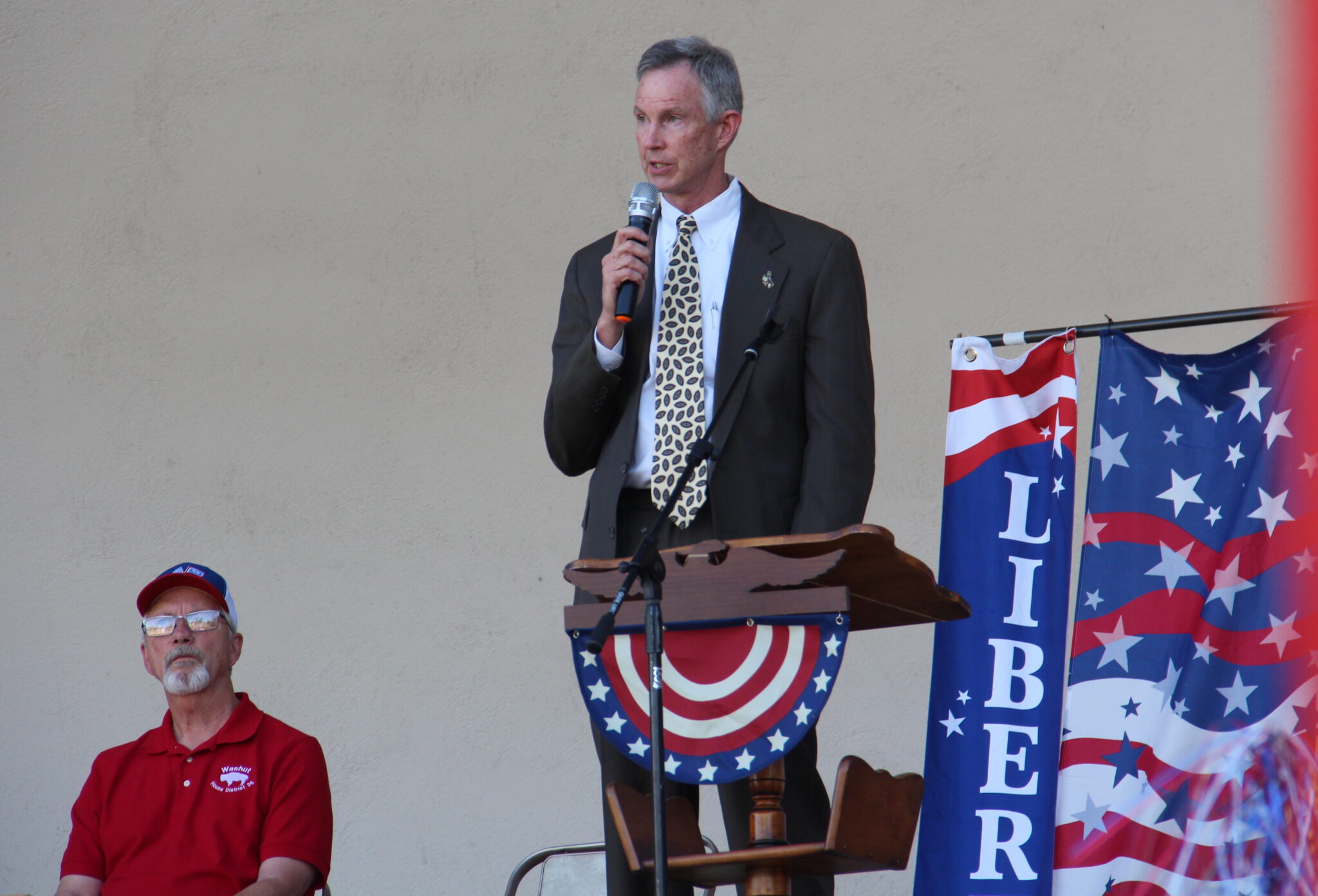 "I'm not going to hold my breath waiting for that to happen," MacGuire said, saying the state had been rightfully acquired as part of the Louisiana Purchase. Cheatham agreed that the legal prospects for claiming sovereignty were weak.
Candidates also emphasized that preservation of public access for hunting and recreation would be a major priority if the effort were to continue.
"As a practical matter, I have great worry that if the state gains control over all those lands, we may not see those lands remain public for very long," Washut said. "They could easily be sold, traded, and transferred around. … I'd be [anxious] to see the details."