CASPER, Wyo. — A convoy carrying the body of fallen Wyoming Marine Cpl. Seth Rasmuson was met at the Hat Six and Beverly Street Overpasses over Interstate 25 Monday by first responders, citizens and members of the Wyoming Patriot Guard Riders.
More Patriot Guard members and law enforcement vehicles joined the convoy in Casper on its way to Rasmuson's hometown in Buffalo, where he will be buried. Rasmuson was among the five Marines killed on June 8 after an Osprey aircraft crashed in southern California.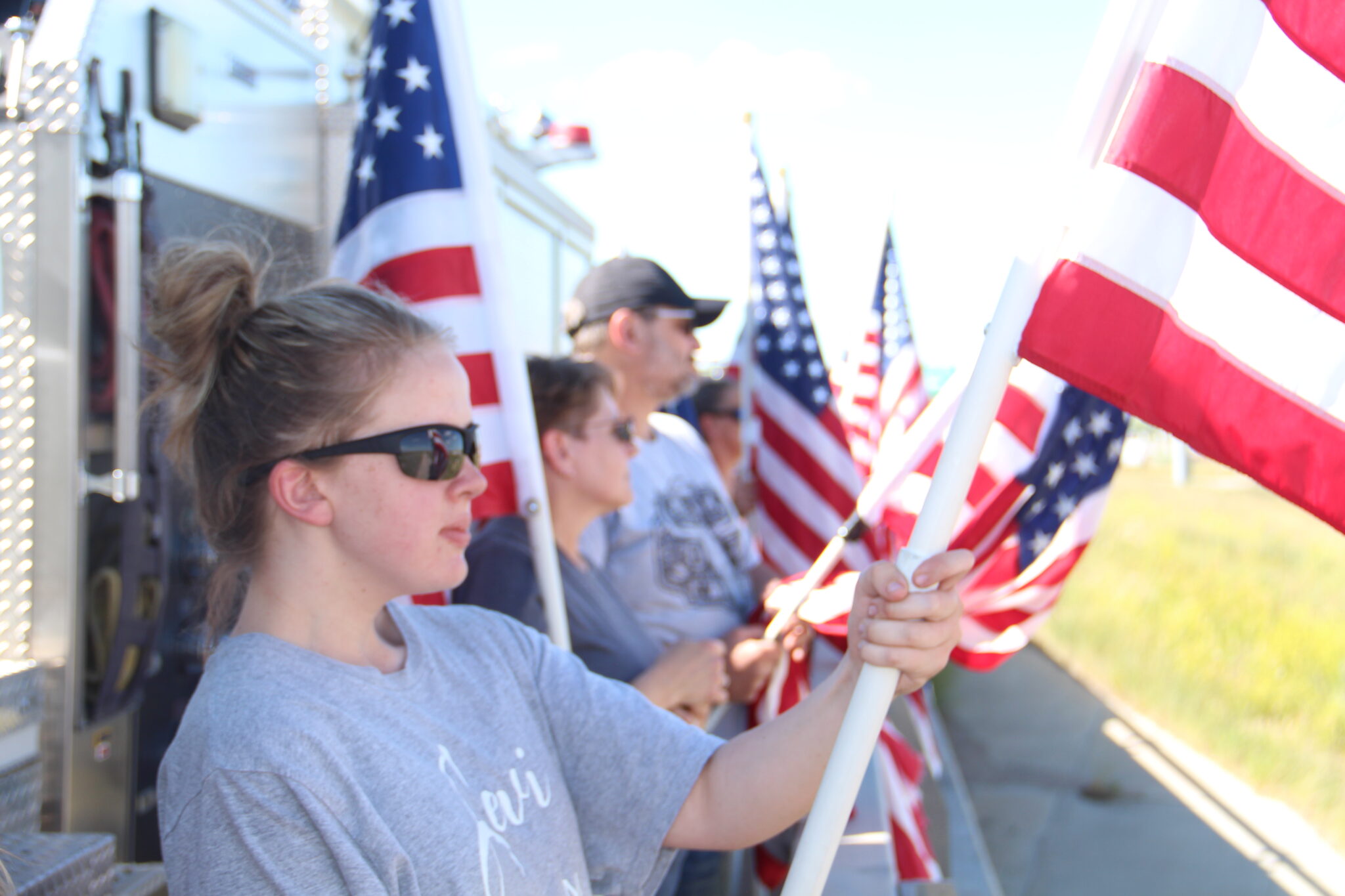 "They stood for us, so we're standing for them" is the motto of the Patriot Guard, members told Oil City at the Hat Six Overpass.
The Patriot Guard will honor any fallen fireman, policeman or soldier at the family's request, according to Wyoming PGR secretary Linda Humes. They also usher traveling veterans memorials like the Eyes of Freedom: Lima Company portraits hosted by Casper College earlier this month.
"You don't have to be a veteran or ride a motorcycle to be part of the Patriot Guard," Humes said. "It is about the mission: honoring and respecting those who have passed. Because not everybody who came back from military service got any respect when they returned."
That was the case for Humes's husband, a Vietnam veteran, and her father, who served in the Korean War. They didn't talk much about their service. The expectation was to forget about it and move on, Humes said. Humes herself recently retired after 45 years as a nurse at Wyoming Medical Center, the last 15 being in ER. She joined the group seven years ago.
"I'm thinking of their family members," Humes said of the occasion and others like it. "No matter what the heat, the cold, the inclement circumstance; I may think things are uncomfortable, [but] these families are having the worst day of their lives, and I can't ever forget the fact that somebody's got it so much worse off this day than I do."