CASPER, Wyo. — Keeping Casper's Mike Sedar BMX track in working order is a labor of love for the nonprofit organization.
So when a building housing bikes, equipment and other items was destroyed by a fire last June, board members decided to turn a perceived setback into an opportunity.
"We've had a lot of really good community partners that pitched in some money to help us basically do a whole bunch of improvements," board member Dusty Porter said on Wednesday.
The burned building was demolished and replaced by a larger metal structure that houses operations and the snack bar. They also replaced a mismatched set of old bleachers, painted other structures, and paved the corners of the track.
The straightaway at the starting gate has also been paved, and a new, safer starting gate is being installed this week.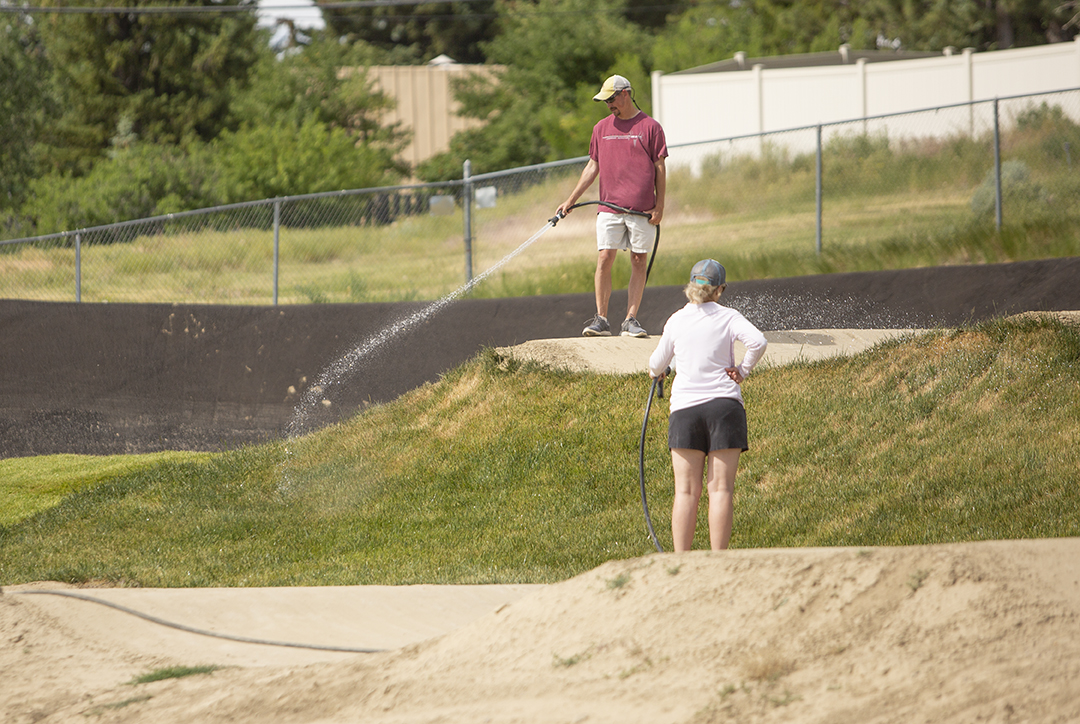 "The corners are one of the biggest things," Dusty said. "When it rains, they wash out and we have to be closed down because it takes a couple of days to get them back in shape. So being paved, they're not only faster and give the kids more grip, it also cuts down on maintenance time."
"We've seen a really good boost in new rider attendance, which has been fantastic," he added.
Dusty said ages around 3 and up can ride. The youngest kids use strider bikes, and the largest age groups are generally between ages 5 and 12. There are adult groups as well, though, with people over 50 sometimes competing.
The season lasts from late May through October, and regional competitions bring in competitors from surrounding states, he said.
Because it all takes place outdoors, BMX racing was one of the few activities families could continue through the height of COVID restrictions. "So we saw a big influx of kids coming to BMX because it was pretty much the only thing they could really do," he said. "We've not only been able to retain a lot of these new riders, we've also been able to add to it." About 26 new riders have joined just this season, he said.
The state championship competition will be in Gillette this year. Dusty said the location is decided based on new riders and attendance.
"I'm happy to report that as of now Casper is leading the charge, so hopefully we're going to be the host next year for the 2023 finals," he said.
More information on the Mike Sedar BMX club can be found at their Facebook page.
Below are photos from a 2020 race: