CASPER, Wyo. — Marisela Moreno already runs the successful El Burro Loco, a Casper Mexican restaurant that she helped her parents open in 2019 and that she now has full ownership of.
Sensing a growing demand for food trucks, she decided to start one of her own. But rather than simply put El Burro Loco on wheels, she decided to take an alternate route.
"I wanted to make it different, pretty much make it El Burro's competition," she said. That meant looking to other regions of Mexico's vast culinary scene for influence.
That's how Antojitos Shiwas was born, which began serving food over the past couple weeks in a soft opening to work out its process.
Moreno is Casper-born and raised, but her parents emigrated from the Mexican state of Jalisco, which is centrally located near Guadalajara, known as the birthplace of tequila. She and her parents used those influences for El Burro Loco's menu.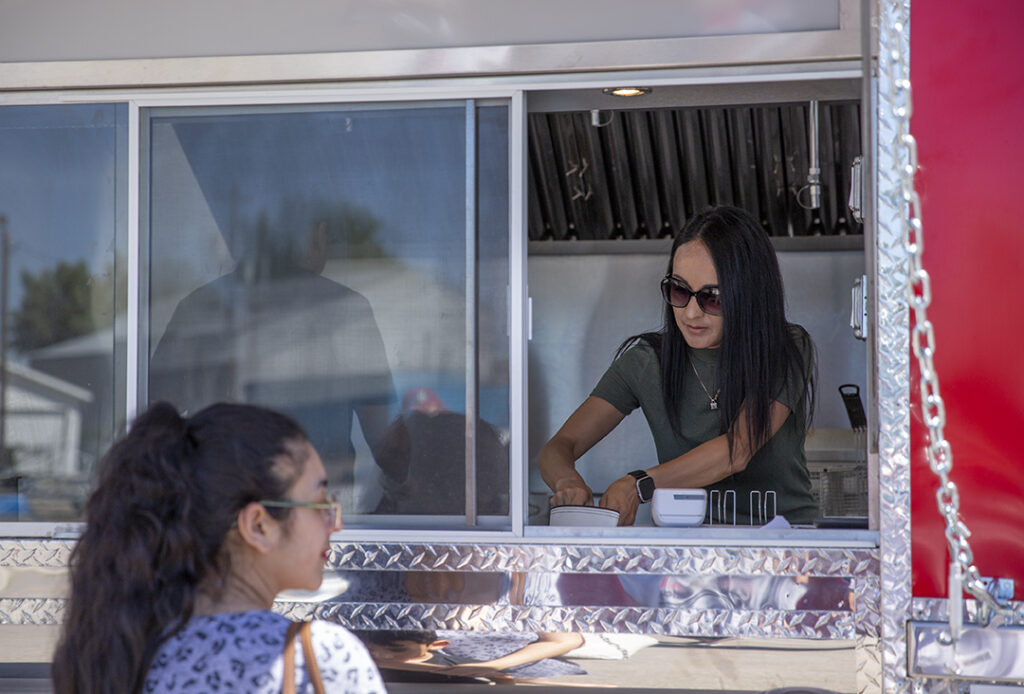 "This trailer is based off Chihuahua, Mexico," she said, "so we've got very different styles from different states in Mexico."
The state of Chihuahua is in northern Mexico and extends along the west Texas and New Mexico borders. Their food tends to be more "hand-holdable," featuring burritos and montados, which are basically quesadillas stuffed with creamy cheese, and a variety of savory meats and sauces. A serving of creamy refried pinto beans is often an essential side with every meal. Tacos will also be served.
The quick and hand-holdable nature of the food fits the food truck concept well, said Moreno, adding that even during their soft opening, many workers in town have become regulars for their breakfast burritos.
The name itself is a reference to the fast nature of the food and region: "'Antojitos' is basically 'snacks'," Moreno said, "and 'shiwas' is like a short version of 'Chihuahua'."
To help bring this food to life, Moreno found Patricia Santos, an experienced cook who grew up near the city of Chihuahua and ran her own food trucks in Mexico, Texas and most recently Florida.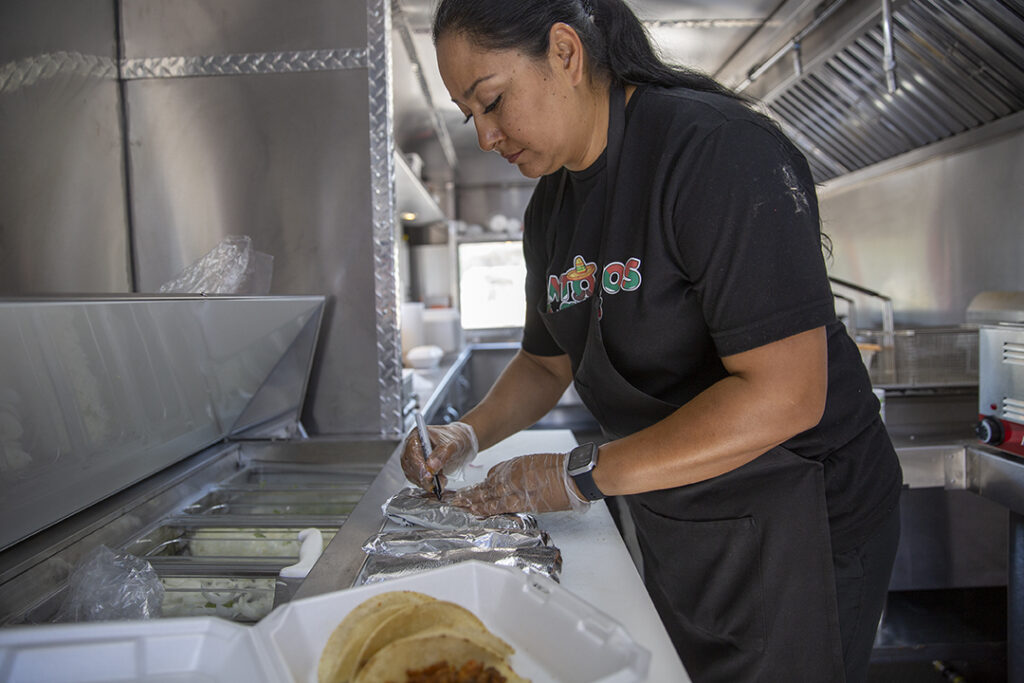 Santos learned many of the recipes from her mother and grandmother, and designed the Antojitos Shiwas menu from scratch. Santos moved to Casper earlier this year to work at El Burro Loco and was soon tapped to run the truck's kitchen. "She treats customers like they're family, because that's something they all miss," said Moreno, translating for Santos.
Moreno says she searched long and hard for the proper trailer before landing on one in Denver. By coincidence, it had been originally manufactured in Chihuahua before ending up in Colorado. It had to be heavily refurbished with new equipment to meet code, she said.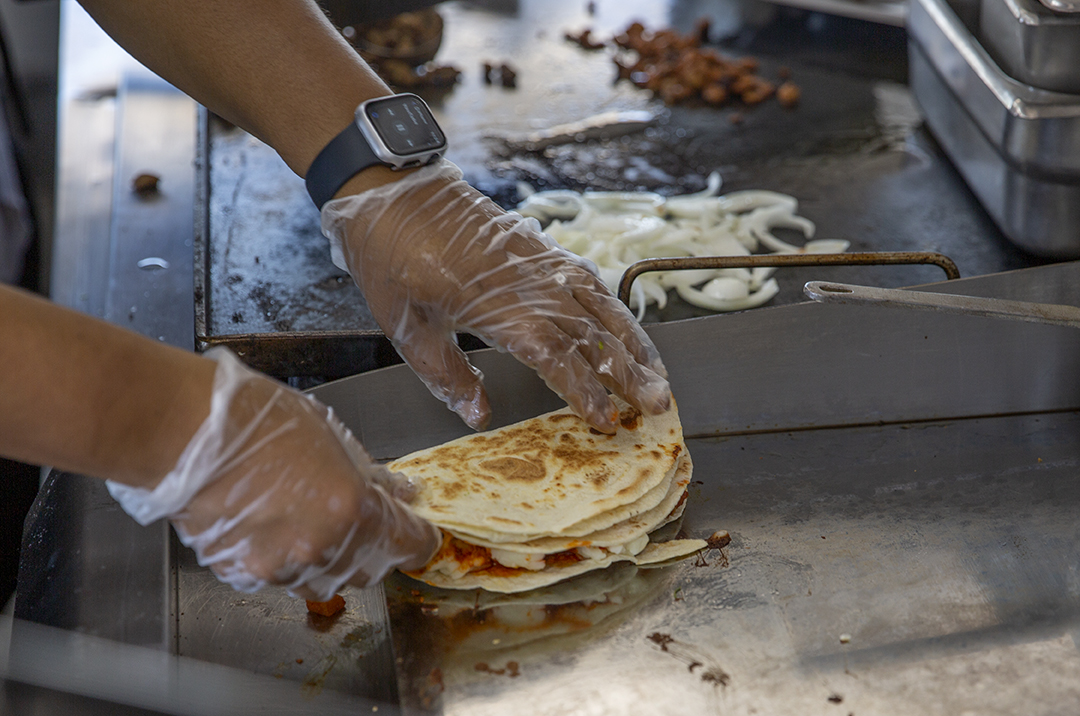 Moreno is using El Burro's kitchen for some pre-prep, but most of the food — which she says is fresh and house-made — can be prepared right in the spacious trailer. The soft opening brought customers to the parking lot of La Tiendita Mexicana, a store at 933 N. Center St. that Moreno also owns and that is aimed at serving the immigrant population. Soon, she plans to start booking events and pulling up to some of Casper's ever-growing breweries.
La Tiendita Mexicana will remain the truck's home base, even during the winter months when food truck demand generally wanes here. "We get a lot of workers and laborers who come here to the store," Moreno said. "So what better place to have it, where you can come and have lunch, cash your checks, buy some supplies, and have kind of your home away from home?"
---
The daily schedule and locations for Antojitos Shiwas are posted on its Facebook page.