CASPER, Wyo. — Children and adults once again adorned the sidewalks of downtown Casper Saturday with an array of chalk imagery rendered from their imaginations and pop culture during the 12th Annual Sidewalk Chalk Art Festival hosted by the Central Wyoming Fair & Rodeo.
Some take steps towards preservation. Some creations are already blemished by spilled beverages. The impermanent nature doesn't bother the woman who did the Frida Kahlo rendering.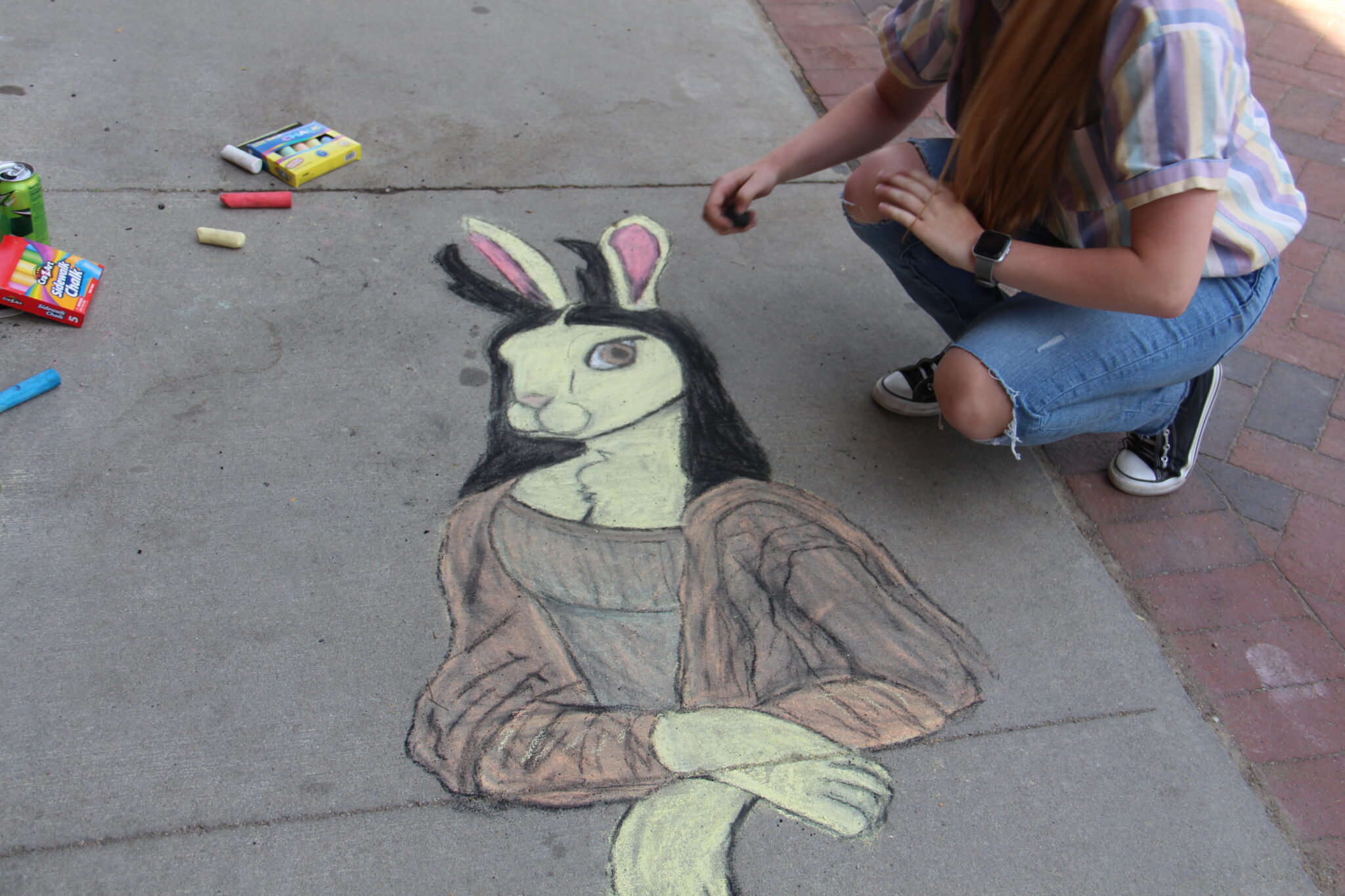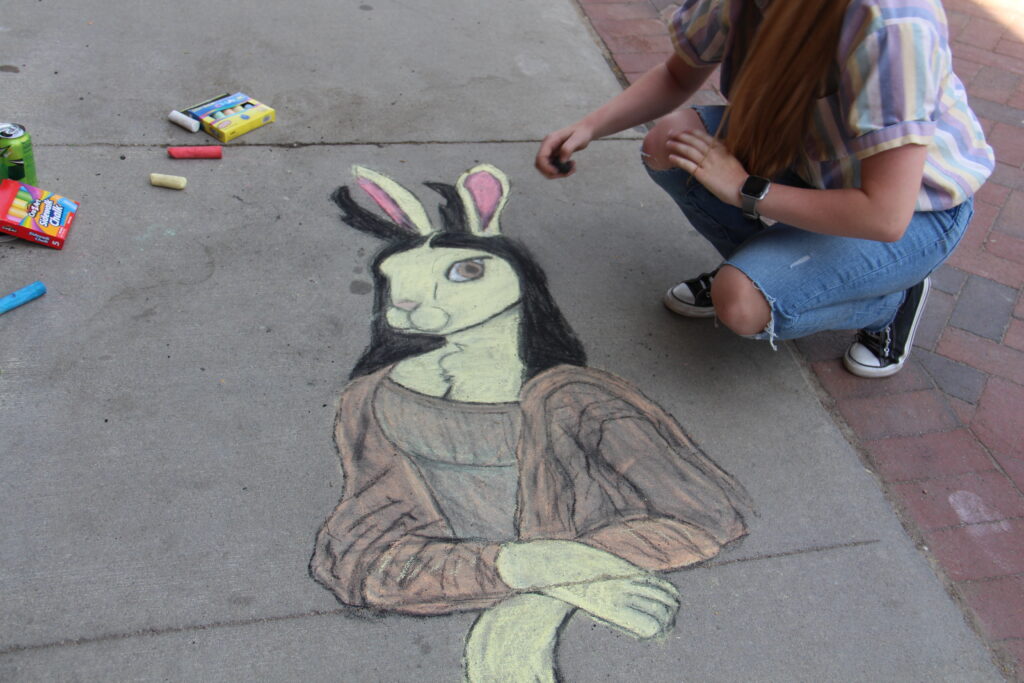 "It's about the process, not the outcome," she said. She and the group who created the bedeviled eyeball and pastel peace sign nearby choose to contribute anonymously.
Pop culture properties like "Stranger Things," "Among Us," and "Minecraft" inspired many creations, but some were purely imaginative.
Kylar rendered "Box Man," a shy character conceived in a notebook during math class.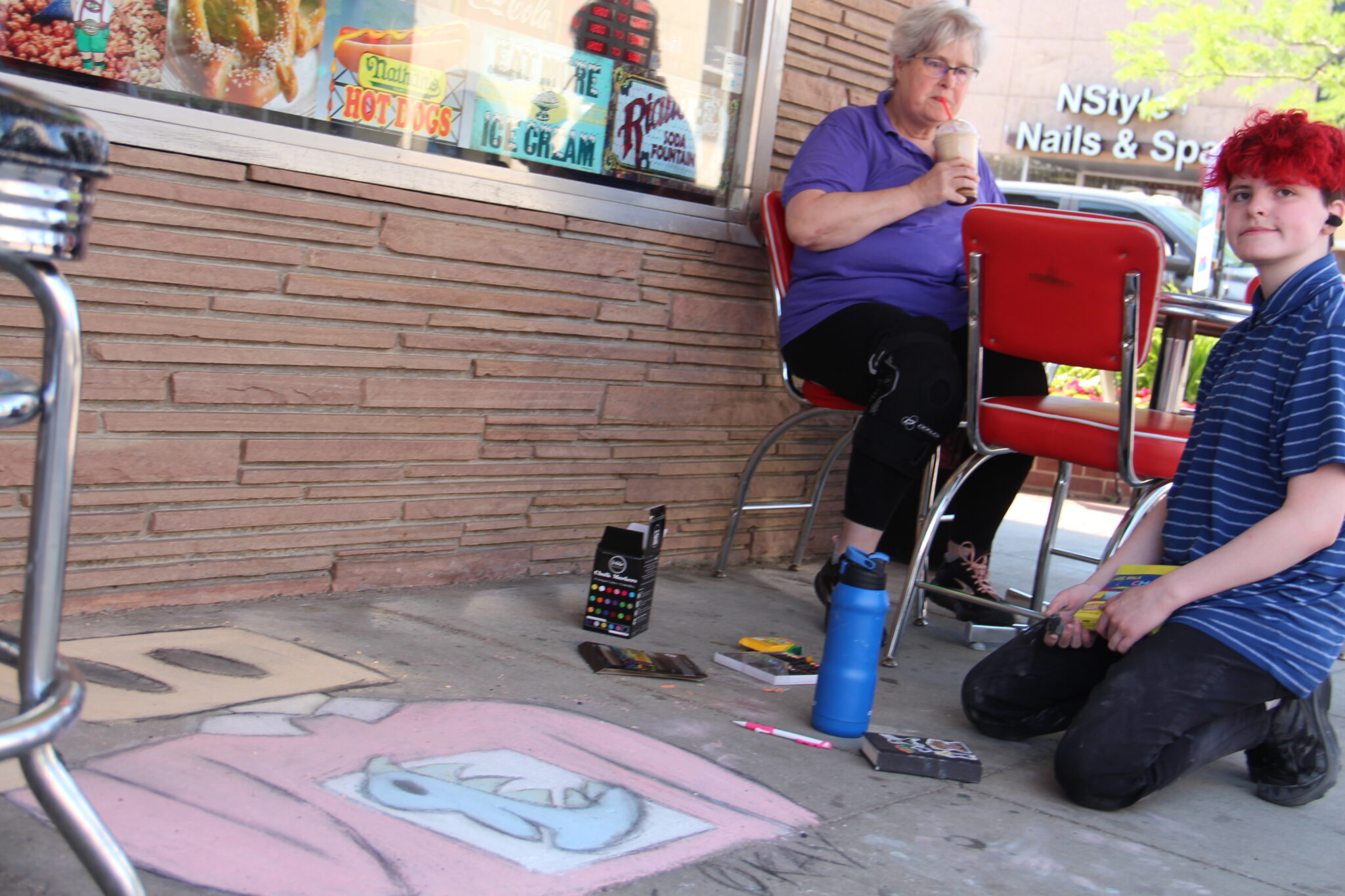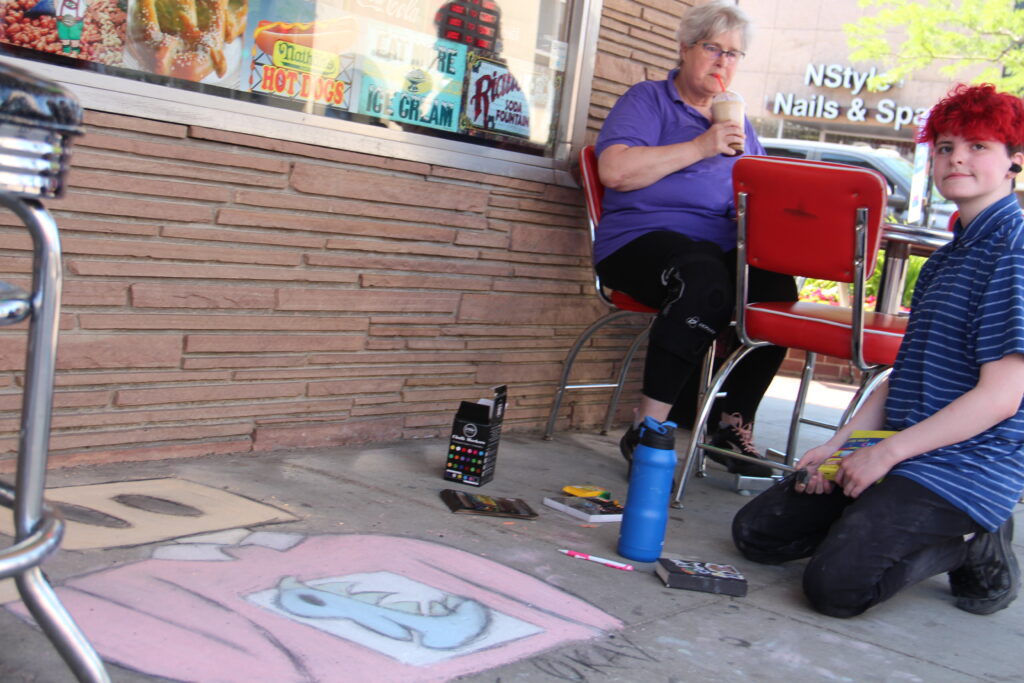 Others improvised.
"I drew a line, and it spawned this…" said Caelin, who rendered surreal pink robot with the half-empty heart in its stomach. His mother Melanie created the peacock, and her boyfriend Josh created the X-Men characters nearby.
Charlie Patmore continued her theme from previous years: remixing famous portraiture with a jackalope. This year, she took on the Mona Lisa.
"I'm absolutely blown away by the talent here in Casper every year," said Angela Berry, Marketing and Promotions Manager for the Central Wyoming Fair and Rodeo.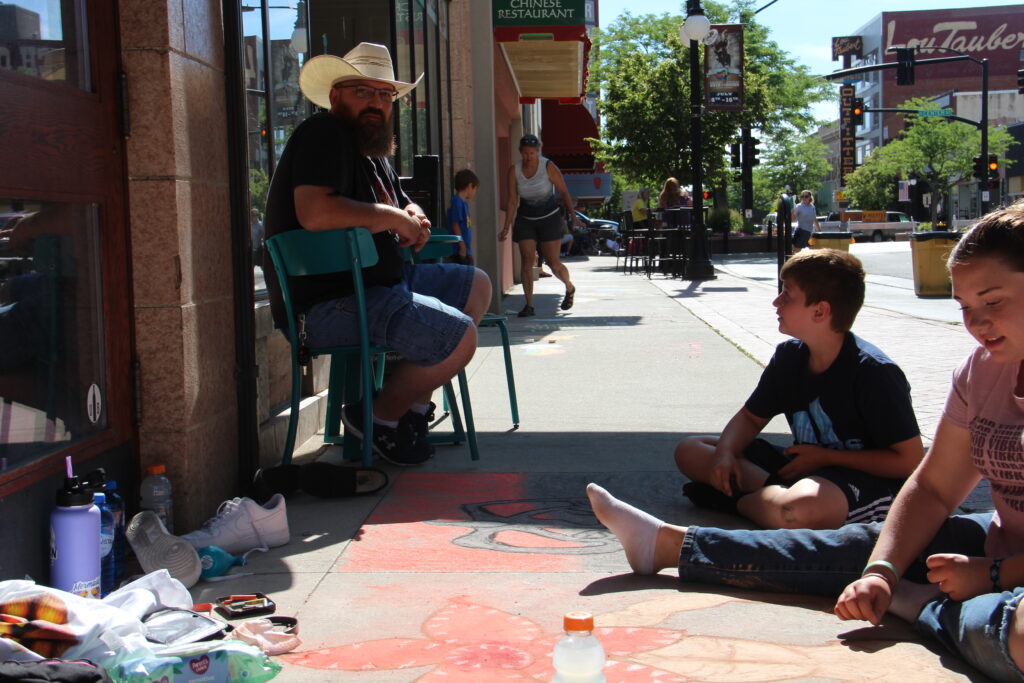 She said a judging panel with deliberate over the next few days before picking a winner to go on next year's T-shirt.
The festival is hosted by the Central Wyoming Fair & Rodeo board in celebration of that upcoming event, as well as Wyoming's statehood anniversary commemoration on July 10.
The Kiwanas Club fueled the artists with a pancake breakfast at 8:00 a.m., with griddle-master Michael Keim serving up the cakes from the mobile pancake wagon on Second Street. The Ramkota Hotel sponsored overhead costs for the event this year, Berry said.