CASPER, Wyo. — It's safe to assume that a mural covering two walls featuring four professional athletes wouldn't be the first choice for an interior designer tasked with decorating a lighting supply store.
However, that's exactly what you'll see tucked away in the back corner of Lighting Supply in downtown Casper.
The small, three-story building at 128 N. Center St. has been home to Lighting Supply since 1994, according to Vickie Sprecher, who runs the company with her husband, Steve.
According to information Vickie has collected, the building was constructed in 1917 as the Court Hotel, one of what would eventually be a cluster of multiple hotels, bars and restaurants along the northern stretch of Center Street.
Over the decades it evolved into a month-to-month apartment, housed an auto and housing supply store, and in 1962 became the first home to Bush-Wells Sporting Goods.
The murals date to 1992, and feature Baltimore Orioles outfielder Mike Devereaux, Chicago Bulls superstar Michael Jordan, left-handed Cincinnati Reds pitcher Tom Browning, and legendary Denver Broncos quarterback John Elway.
Two Casper natives, Devereaux and Browning, graced the murals with their signatures.
According to Bush-Wells Sporting Goods' current owner, Terry Nelson, the mural was made by one of their employees before they left the building.
"We had an artist there that started our screenprinting business for us," he said.
The artist's name was Drew Walter, said Nelson. "And then he went to work as an art teacher for the school district and now he's moved on," he said.
The paint was barely dry when Bush-Wells moved to the former Kal's Delicatessen building at 500 S. Center St., where they have operated ever since.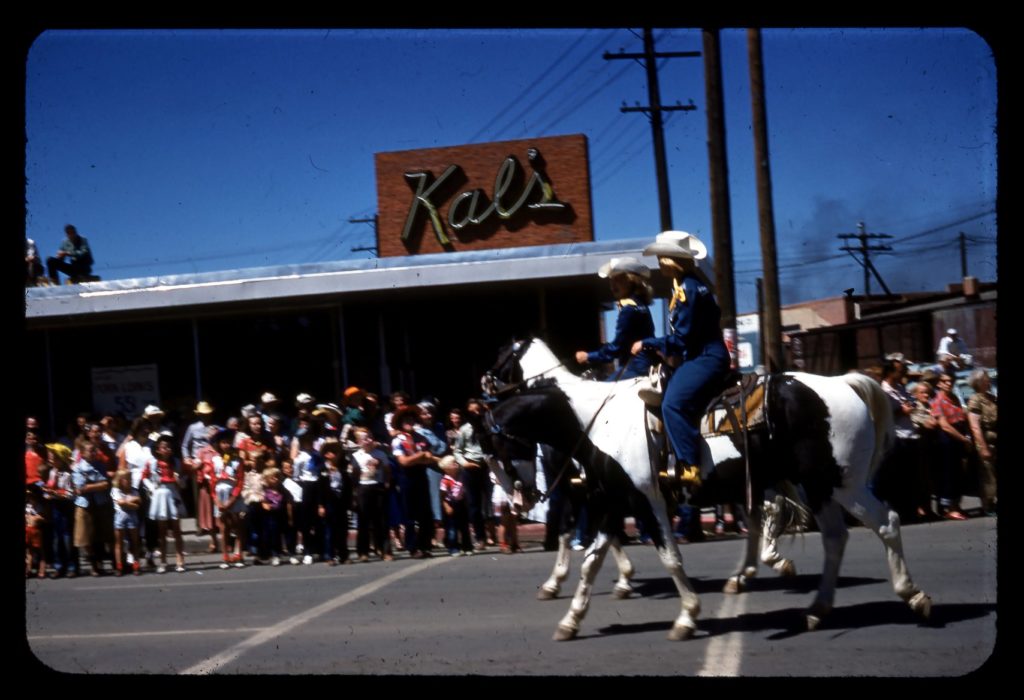 "We wanted that building but they beat us to it," said Sprecher. Lighting Supply had outgrown their first location in a small building across from the Peaches' restaurant on 2nd Street, she said. After getting scooped by Bush-Wells on their first location choice, they decided to move into Bush-Wells's old location, which, naturally, featured the mural.
"They wanted to take it, but they didn't know how they could take it down without hurting it," she said, "so then we inherited them and just kept them up."
"We could've painted over them, but they're kind of a conversation piece," she said.