CASPER, Wyo. — Central Wyoming Corvette Club hosted the Cruising in Casper Car Show and Autocross on Saturday, Aug. 13, with proceeds benefiting the Casper Humane Society.
A total of 44 cars — 31 hot rods and 13 Corvettes — were entered into the show. While the club was hoping for more cars to be registered, it enjoyed the turnout and some other donations. The club also sold T-shirts and offered a 50/50 raffle.
"I think it's just hard because it's hot and people have stuff to do," said the club's president, Elaine Walters.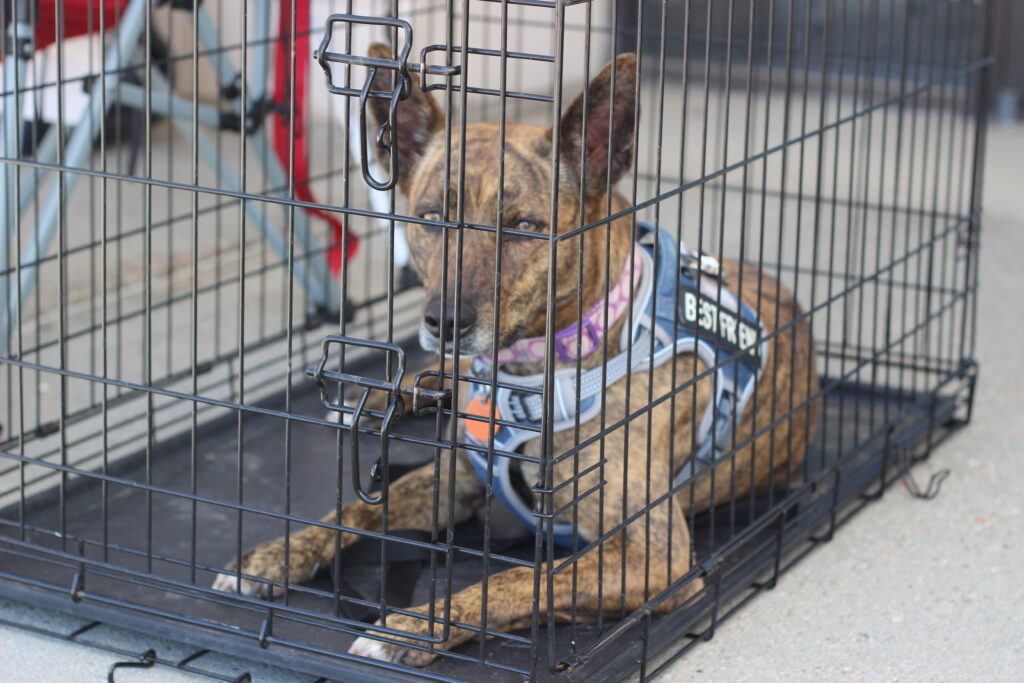 Noland Feed provided $557 worth of dog food to the club, which passed it to the Humane Society. Organizers estimate profits of about $2,200 from the event.
Autocross brought more excitement to the event, attracting a younger crowd who raced against the clock. "It's just fun to watch," said Walters. "The kids like to do it. Especially all these kids with Subarus, which just cracks me up. But they come and they love to do it."
Competitors raced one at a time through the course, which was an intricate setup of cones in a parking lot next to Sears.
Central Wyoming Corvette Club has held this specific event annually for several years, previously at the Events Center. At the mall, the club is able to rent the two lots and can have a single food vendor; this year, the vendor was Papa Lombardi's Italian Smokehouse.
The club hosts several shows every year, which fundraise for different local nonprofits. Last month, Barrel Bash Block Party benefited Wyoming Food for Thought, which fights against food insecurity in the state.
On Sept. 10, the club's Fall Funkhana and Car Show will combine a display of classic vehicles with a car handling obstacle course called a funkhana. The course can be done in any car and will involve completing tasks at different stations in the Sears parking lot. "It will involve car handling, getting in and out of the car, teamwork and especially a sense of humor!" its poster says.
The Fall Funkhana and Car Show will benefit Natrona County Meals on Wheels.