CASPER, Wyo. — Gastornis is an extinct species of large flightless bird that existed during the Paleocene and Eocene periods, and now a sculpture of the bird will greet visitors at the Tate Geological Museum at Casper College.
The statue, created by world-renowned paleo-artist Gary Staab, has resided in numerous cities and museums across the country over the years. However, Casper is where it will permanently remain, museum director Dalene Hodnett said.
The sculpture came to the Tate Museum by way of a gift to the Casper College Foundation. Hodnett said it's the first addition of art the museum has had in several years, and the first since the sculpture of the Tyrannosaurus Rex was added outside the museum.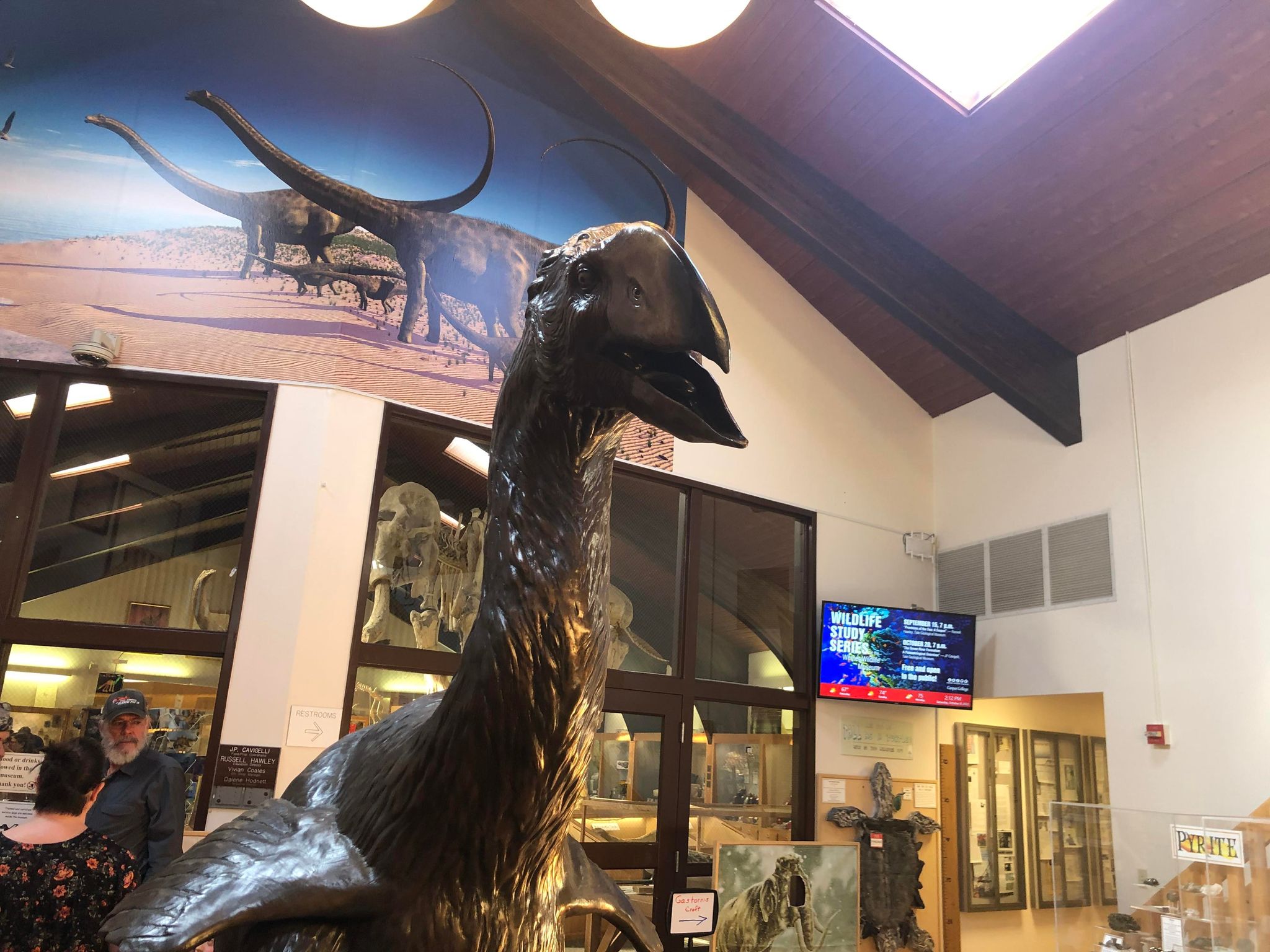 The first Gastornis remains were discovered in France in the 1870s by Gaston Plante, with additional fragments later found throughout North America, including several in the Big Horn Mountains.
"The most complete remains were found in the Big Horn Mountains, so he's definitely a native to Wyoming," Hodnett said with a smile.
Museum educator Russell Hawley said the species was one of the largest birds of the time period, able to grow as large as roughly 7 feet tall.
"In bulk of body and limbs, it equaled all but the largest of Moa," Hawley said.
Kathy Dolan, Casper College board trustee and foundation board member, expressed excitement at the gift.
"This is just a wonderful addition," she said.