CASPER, Wyo. — Two new subdivisions will be coming to Natrona County after a pair of unanimous votes at Tuesday's Natrona County Board of Commissioners meeting.
Clear Canyon subdivision is adjacent to the north side of Circle Drive. It is roughly half a mile from where Casper Mountain Road turns into Circle Drive.
The applicant, Gary Lever, will divide 50 acres of land into five 10-acre lots. However, Lever also lists in the request that the minimum lot size would be five acres, meaning he could ultimately add more lots.
City planner Kristie Turner supported the subdivision, saying all standards for sewage and water quality have been met. Turner also said the plan was approved by the Natrona County Health Department. Turner did note that without a public water source, Lever is proposing individual wells or having the residents haul water. There is also no public sewer source, and Turner said Lever is recommending each lot have individual on-lot septic systems.
"These lots are twice the size of the minimum lot that's allowed," said attorney Keith Nachbar, who is representing Lever. "It's going to be a small subdivision of five lots, all of which front Circle Drive or Casper Mountain Road. … Development would be available with minimal clearing of forest area. You'd also have level area for building. And with 10 acres per lot, there is plenty of room for septic systems on each of the parcels."
During a period of public comment, one member of the community came forward to voice support for the subdivision, and nobody voiced any dissent.
"This makes sense," Natrona County resident Tracy Lamont said. "As a public road, [there is] access all the way down in front of it, and it does take care of an easement issue."
The other subdivision, Lodgepole Acres, similarly received support from the commissioners.
Lodgepole Acres will be located on the west side of East End Road, adjacent to the northern boundary of the Starwallow No. 7 subdivision. John Kornkven, one of the applicants, said the subdivision is seeking to divide the 17 acres of land into three lots averaging 5.7 acres in size.
As with Clear Canyon subdivision, Turner said all necessary regulations have been met for Lodgepole Acres.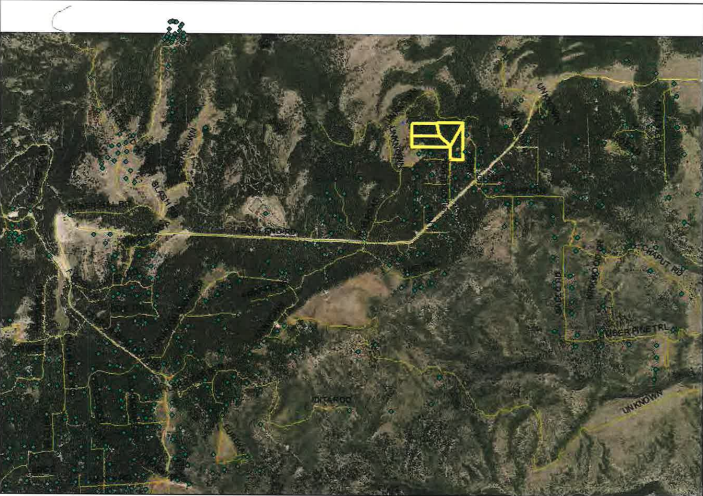 "Lodgepole Acres was created out of a 20-acre parcel, and to solve that access issue [Billy Cole] agreed to give us access to his property on lot 704," Kornkven said.
As with Clear Canyon, there was no dissent from the public regarding the Lodgepole Acres subdivision.