Casper, Wyo. — Casper native Roger Severn vividly remembers the moment when his life was transformed as a boy during a routine family trip to the mall.
"Way back in the day, there was a little kiosk set up in the mall, and a gentleman was in there just blowing glass," he said. While his mom went off to do the Christmas shopping, Roger stayed, transfixed and in awe.
"I stood there for a few hours, just watching, totally fascinated with what the guy was doing. I thought it was awesome."
The seed was planted, so when he got older, Roger knew he wanted to pursue the craft. Problem was, there weren't too many glassblowers in Casper, and they generally didn't want to share their hard-earned knowledge. Eventually he found someone working in town who let him watch and use the equipment. That lasted only several months before the glassblower moved on.
"Now I'm hooked," recalled Roger. "I've got to keep going, right?" He slowly bought his own specialized gear and put together a home studio, and after a few hiccups — including a thief making off with his equipment — he moved to Denver to continue producing and selling his work.
Enter Sam and Alicia Watt, two Casper-based entrepreneurs operating the Platte Hemp Company in Casper, Gillette and Rawlins, who wanted to sell higher-quality glass products in their stores rather than the readily available mass-produced variety.
"I've wanted to blow glass for years and years," said Alicia. "I'm originally from Montana, and there's nothing in Montana. And now I'm in Wyoming, and there's nothing here; you have to go to Colorado or the coasts."
Alicia found Roger in Colorado giving lessons and making glass. They soon started discussing ways to bring the craft, and Roger, back to Casper.
PH Glass Studios, which is scheduled to open on Nov. 1, is the result of those discussions.
The business will allow people to take lessons and give glassblowing a try, with Roger giving lessons and tutorials. Group or private lessons will be available. In addition, they'll offer consultations for anyone hoping to set up their own home studio, and stock supplies and equipment for local glassblowers.
Glassblowing is a general term for glasswork. The modern artisan technique uses what is essentially a modified welding system that concentrates an extremely high-temperature flame onto glass tubes, which the artist bends and manipulates into trinkets, rings, pipes, lamps or dozens of other products.
"A lot of this was developed from scientific work," said Roger. That bendy glass test tube and lab equipment is all made by experts for very specific uses, he said. There's also influence from the traditional glassblowing work perfected hundreds of years ago by Italian artisans.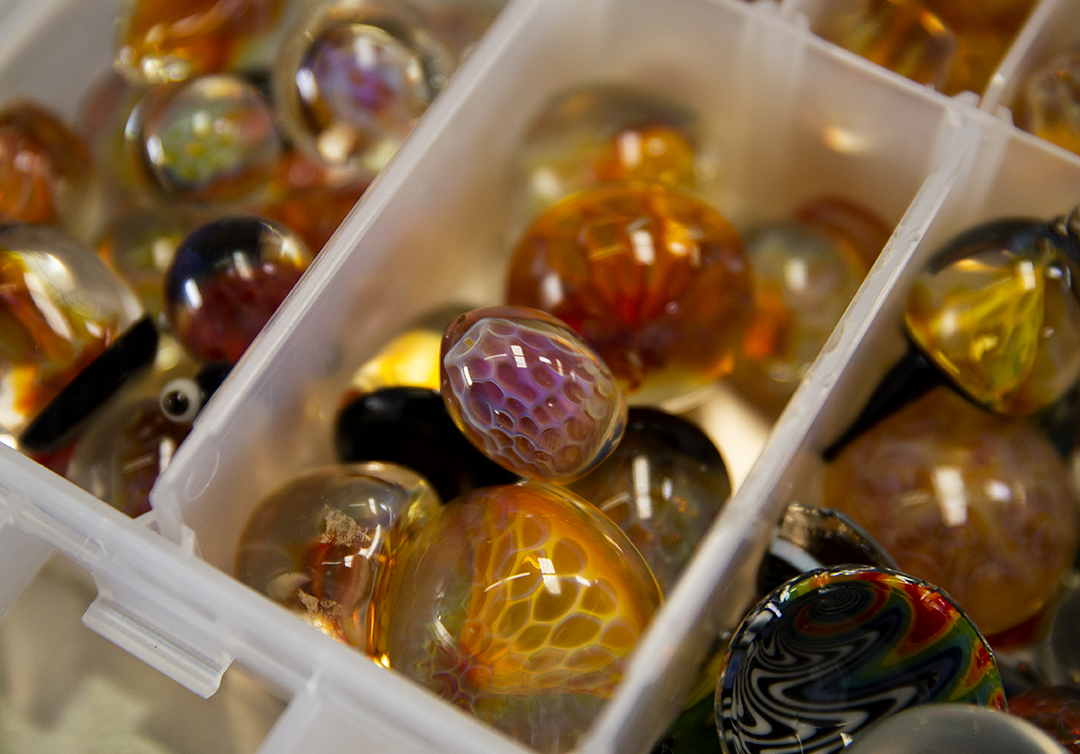 In addition to classes, the facility will act as Roger's main studio, where he'll produce glasswork to be sold at Platte Hemp Company locations in the state.
Sam Watt says his 11-year-old daughter recently tried the technique under Roger's tutelage. "It was amazing," he said. "I asked if she enjoyed it, and she said, 'Yeah, it was awesome.'"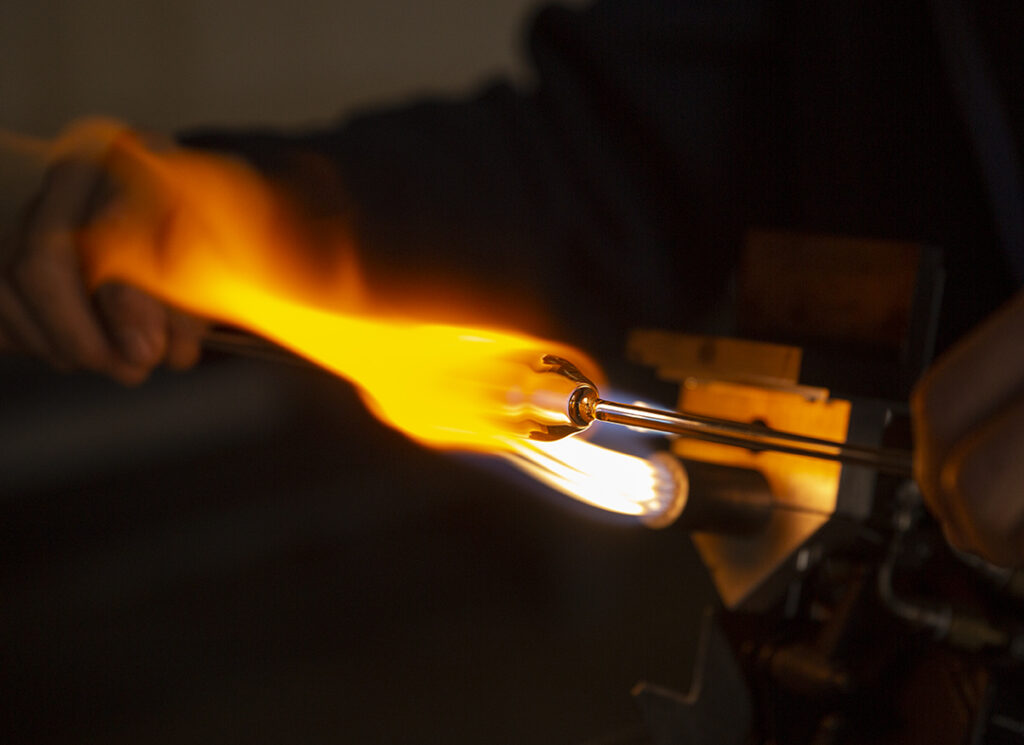 After a customized ventilation system is installed this week, the owners plan to officially open on Nov. 1. An open house is scheduled for Friday, Nov. 11, and Roger will be doing live demos at the annual Booze & Bacon Festival on Saturday, Nov. 12, at the Ford Wyoming Center.
Roger says his excitement for the craft is just as strong as it was the first time he saw that glassblower in the mall. There's always something new to do, and a variation on a technique to explore.
"I feel like it's endless," he said. "I could be doing this for 10 lifetimes and not even scratch the surface of what it has to offer."
---
PH Glass Studios is located at 781 Foster Road. More information can be found at its website.