CASPER, Wyo. — Kelly Walsh High School senior Gabriella Blumberg said she has studied tennis under a number of renowned instructors, but she still says her dad is her biggest hero in the tennis world.
From him she's learned that "There's so many good days and bad days, and you just have to roll with the punches. Even if things don't go right, you still have to get up and do it 100%."
Gabriella spoke at KW on Wednesday as she signed her intention to play tennis and study business for  Western New Mexico University. She hasn't visited the campus yet; she's quite busy with the current academic semester.
Her dad Sam, who also played tennis at elite levels, said Gabriella started training seriously in the sport around the seventh grade. Her previous athletic endeavor, jumping show horses, came to a close when the coach left.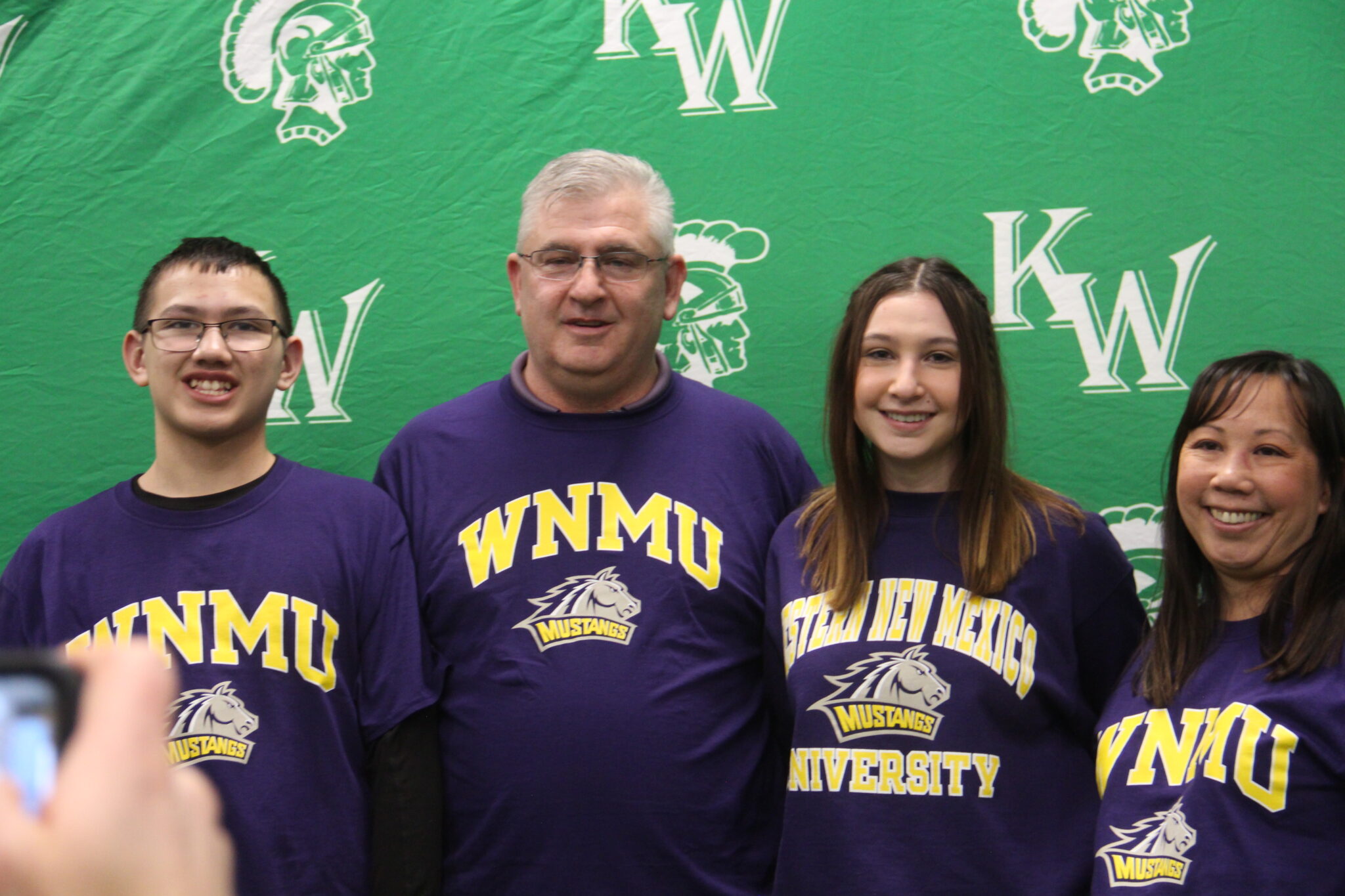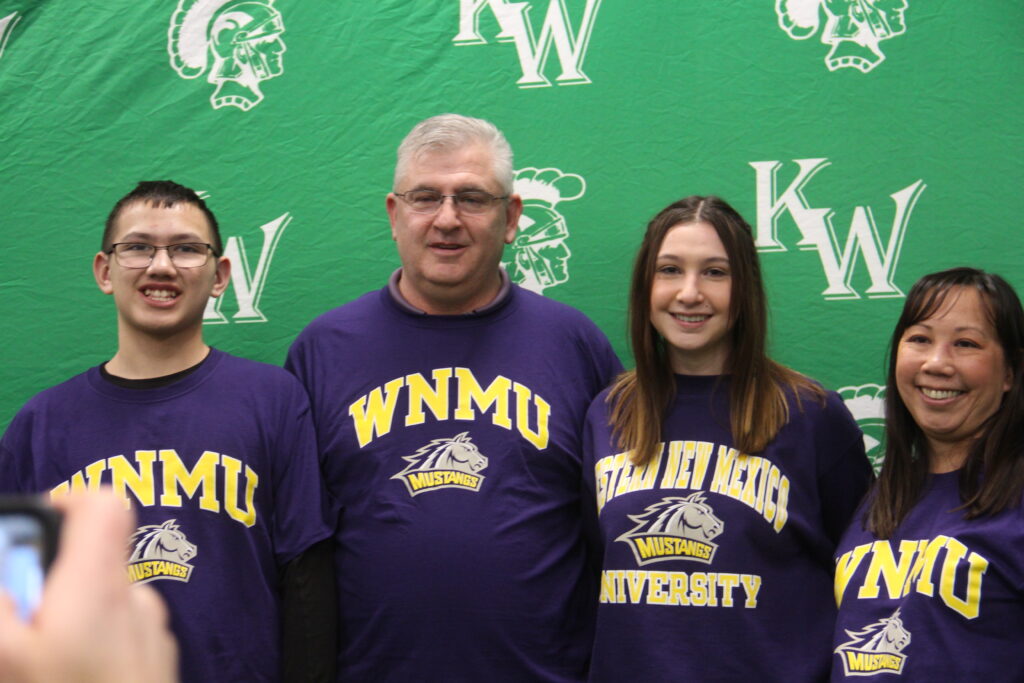 "She's always wanted to be an athlete of some sort," Sam told Oil City News at the signing. "She's disciplined, that's what makes her tick."
Gabriella said training sessions with her dad would often begin at 3:30 a.m. She then followed her Casper coach Leland Dexter to the Southern California Elite Tennis Academy.
Gabriella also credits 307 Tennis instructor Eric Noaks and KW tennis coach Buddy Johnson with refining her skill set. She credits KW history teacher Micade Brack in particular for helping her stay on track academically.
Gabriella said she has aspirations to play tennis professionally. She'd also like to study law and start her own business.