CASPER, Wyo. — Fort Caspar Museum has organized an exhibit about the cavalry unit that was posted to Platte Bridge Station, now Fort Caspar, in 1865 when Caspar Collins died in a battle with American Indians.
"Soldiers of the Republic: Stories of the 11th Kansas Volunteer Cavalry" will be on display from Tuesday, March 21 through Feb. 24, 2024, a news release states.
"In 1865, the 11th Kansas spent six months in the area that is now Casper. Explore the history of the regiment from its time fighting in the Civil War to their final posting on the western frontier," the release states. "Through 22 soldier biographies, you will learn about the individual Kansas soldiers — those who perished here and those who survived to return home."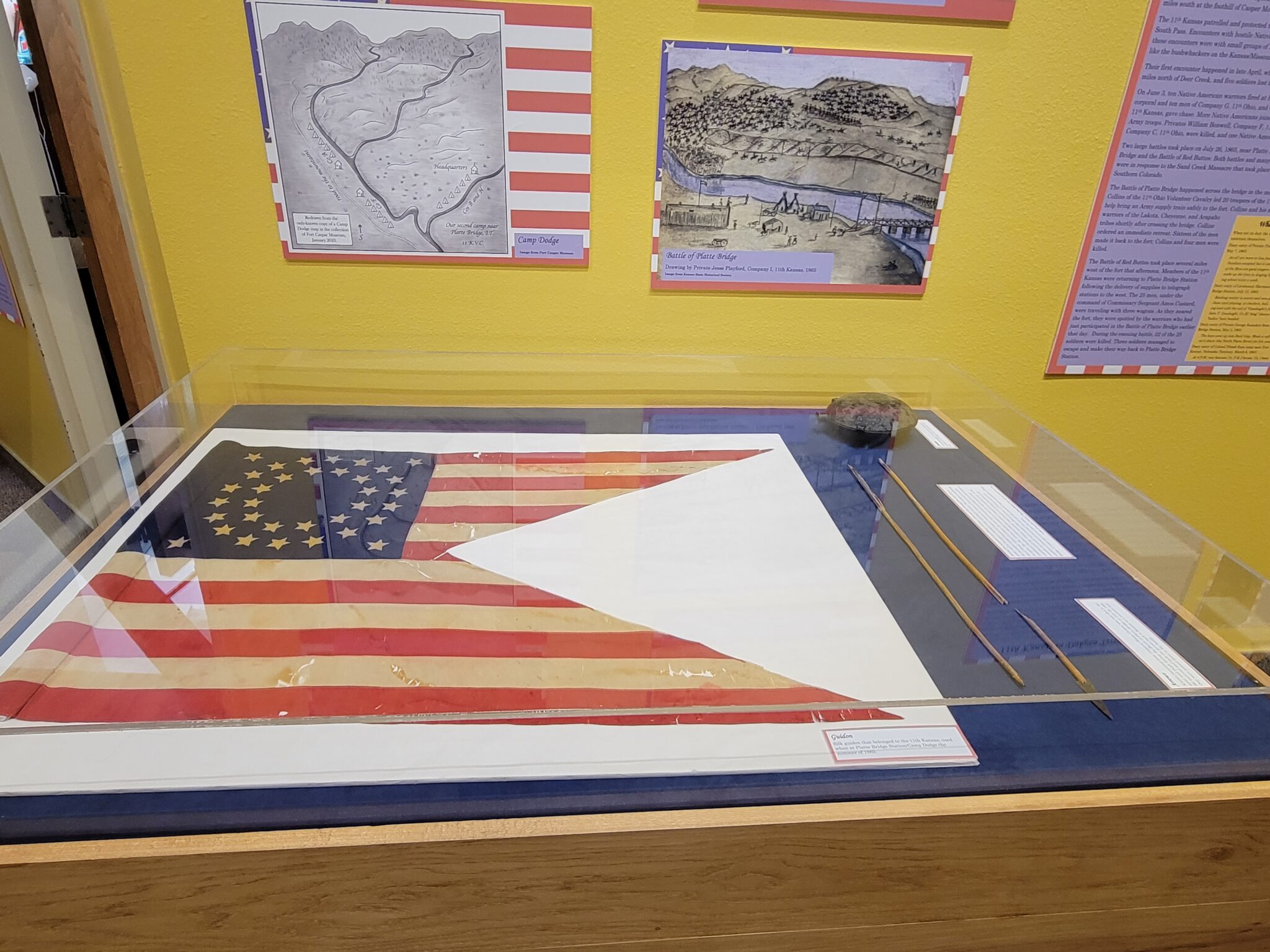 Museum staff worked with museums in Kansas and private collectors to bring in objects for this exhibit, according to the release.
On display are artifacts owned and used by the troops at Fort Caspar that have not been here since 1865.
Local historian and author Johanna Wickman helped organize the exhibit.
"Visitors will see items on view that were involved in the very battles that gave Casper its name," she said.
On view will be tintype photographs, firearms, shoulder insignias, a saddle, a guidon flag, and arrows from the Battle of Platte Bridge.
The museum's hours and admission fees vary by season; call 307-235-8462 or check the museum's website for details. Fort Caspar is located at 4001 Fort Caspar Road in Casper.