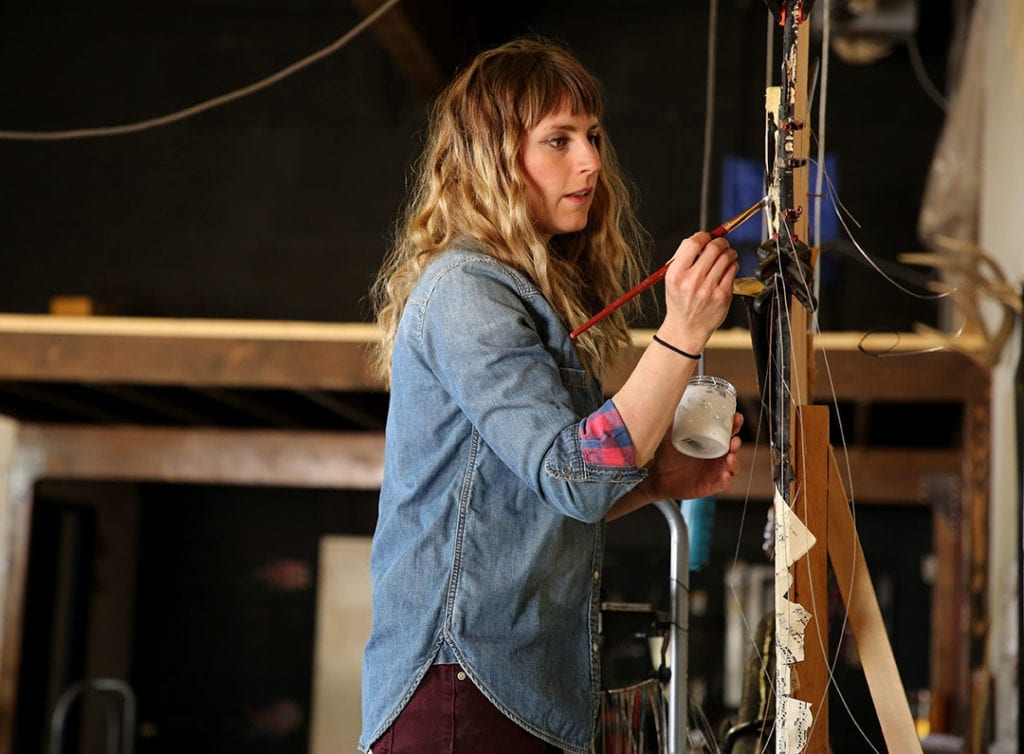 Dozens of retired musical instruments are getting a chance for a second life in the studio of artist Betsy Bower.
The Natrona County School District recently commissioned the local artist to make a sculpture for a blank wall at the restored John F. Welch Auditorium at NCHS.
The wall is the result acoustical improvements made to the auditorium and is now the first thing people see when they enter from the lobby.
Bower's sculpture of NCHS' mustang mascot will represent strength, music and dance, according to the artist.
Article continues below...
Over 60 retired instruments that were destined for the landfill were donated to Bower for the project by Hill Music.
"I want them to be repurposed into something that lives on", said Bower.
Bower has put about 150 hours into the project, which has required experimentation into new and unfamiliar processes to incorporate various brass and wood instruments into the mustang.
Pieces of a retired upright piano will also end up in the sculpture.
Bower hopes to have the sculpture finished in the next couple of weeks.