CASPER, Wyo. – Demolition crews came early for the old Wyoming National Guard Armory in May, 1987.
That decision by then-mayor Jack Kelly to move up demolition by several days after a contentious fight created a firestorm of controversy after an already blistering fight for preservation.
The Wyoming National Guard Armory was a unique, round brick structure originally built in 1927 to house cavalry horses. Over the years it was modified and used for more modern National Guard purposes, and leased for public events.
But by the early-1960s the National Guard was quickly outgrowing the old building and was looking to build fresh on a different site. They settled on Paradise Valley, and the new Armory building opened there in the early 1970s. Operations continue there to this day.
The old Armory was deeded to Casper College, which opened their campus just south of the building. It was mainly used for storage, though some offices were utilized there as well.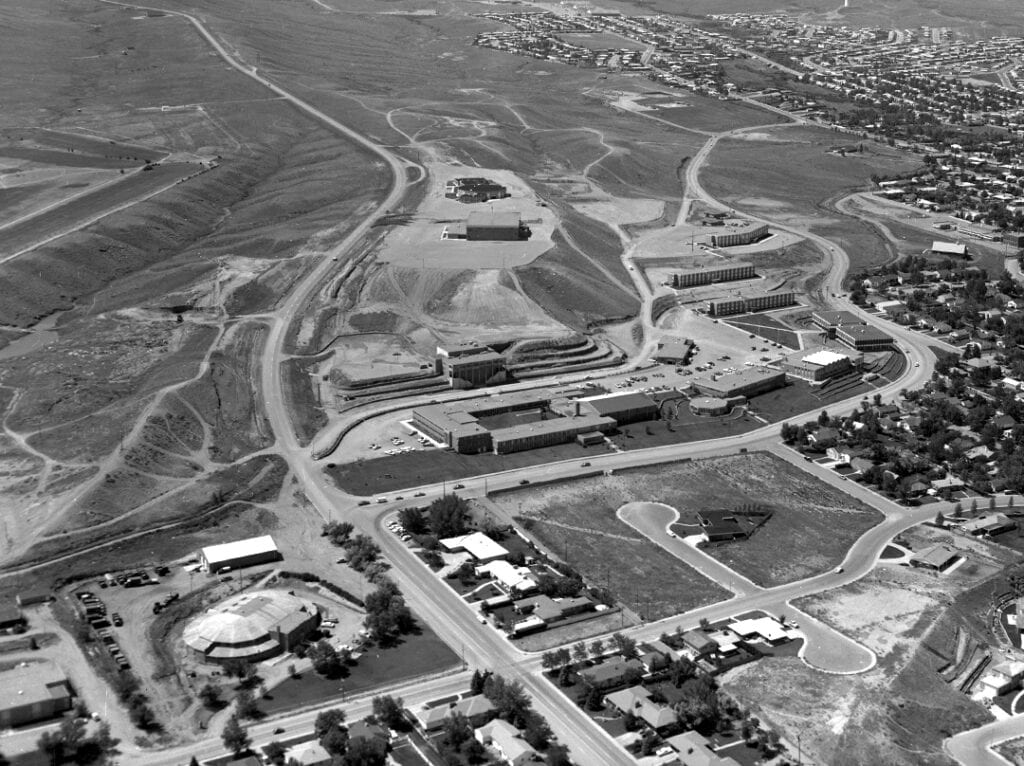 But by the 1980s, the building had deteriorated and the college was growing. A new road project plan needed the Armory area to divert busy traffic away from the college campus, and better integrate Casper Mountain Road with the city.
Preservationists cried foul, and offered up several ideas to reuse and save the old building. Among the plans floated were an events space, a military museum, and a practice space for the Casper Troopers Drum and Bugle Corps.
But as special as the building may have been to some citizens, there wasn't enough architectural or historical significance to stop development. An expert from the National Register in Washington D.C. had even visited at one point, according to a Casper Star-Tribune report, who said it "has little architectural value." A state historian agreed.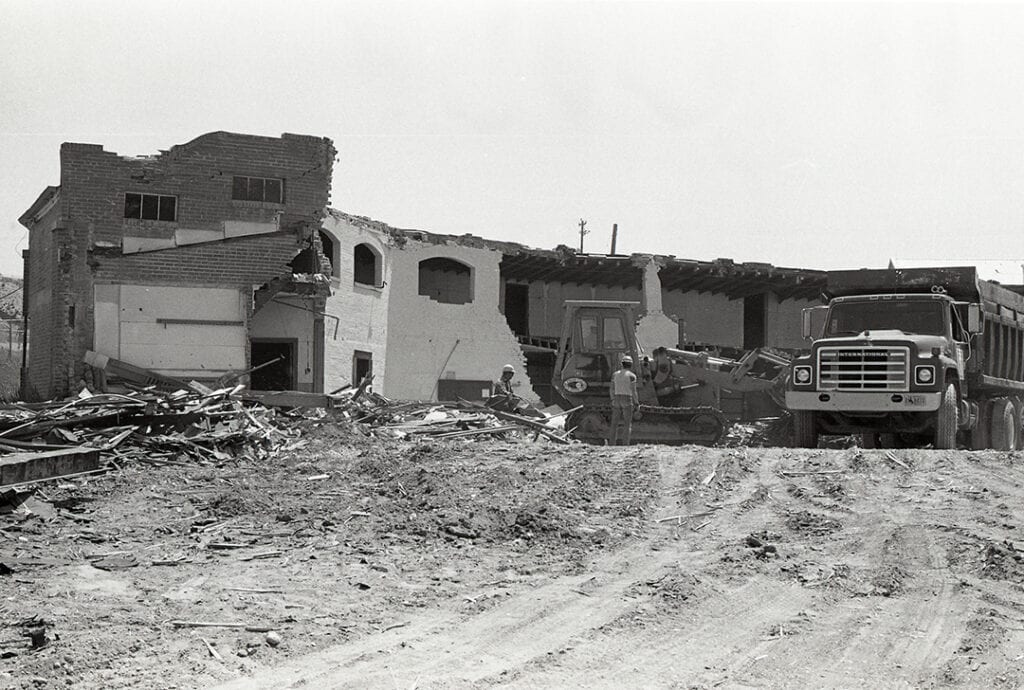 City Council meetings became heated as the road project moved ahead. An editorial cartoon published by the Casper Star-Tribune included home numbers of council members, urging supporters to call.
That last-ditch effort to save the Armory ironically is what mayor Kelly said caused him to move up demolition, claiming council members were being "harassed."
Other council members were "dismayed" by his actions, according to the Casper Star-Tribune's June 2, 1987 coverage.
The reality was, cartoon or no cartoon, the Armory was already doomed. Gutting and some demolition had already gotten underway weeks earlier.
However, at least one council-member acknowledged the bitter feelings and optics.
"(The) council may have underestimated the passion for the building some people had," said councilman Larry Clapp, who still supported the demolition and road project.
"What happened was that a lot of people's feelings were trampled on, people who wanted to say goodbye to a building they cared about. I respect that."
A grass park with a small bronze model of the old Armory now stands in the location, surrounded by the new intersection.