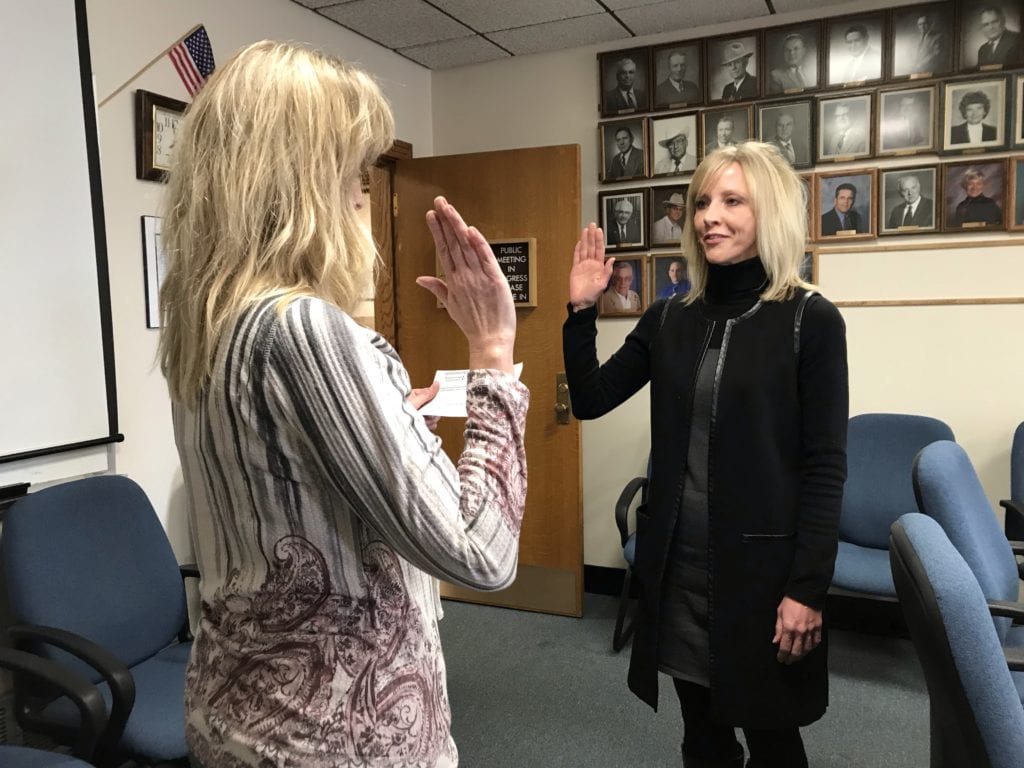 Brook Kaufman, the CEO of Visit Casper, was selected to serve on the Natrona County Board of County Commissioners Tuesday, Feb. 19. The commissioners chose Kaufman on a three to one vote. Kaufman fills the vacancy left by former Commissioner Matt Keating.
The commissioners said they chose Kaufman over the other candidates Dave North and Mike Pyatt due to the way she demonstrated an understanding of the role of a commissioner and to add youth to the board. The three candidates sat for an interview on Tuesday ahead of the board's decision.
The commissioners narrowed it down to Kaufman and North during their discussion. Commissioner Jim Milne thought North was the better choice. But all the commissioners said both candidates proved to be strong candidates.
Article continues below...
"You both hit it out of the park," Board Vice Chairman Paul Bertoglio said after Kaufman was announced as the board's choice. "Brook and Dave [were] neck and neck. For me it came down to that I think Dave could sit in my chair and do what I do. We need a little diversity of thought."
Chairman Rob Hendry said that it was Kaufman's knowledge of the position that made her stand out.
"It's apparent that you knew about the job," he told Kaufman.
Kaufman said she was happy to get the job and ready to get to work.
"I'm really honored at the opportunity to work with the commission," she said. "Now it's time to get in the chair and do good work."
Kaufman will take part in the board's activities Tuesday afternoon. She was sworn in after being selected for the position.
The commissioners will hold a work session at 1:30 p.m. Tuesday. The Board of County Commissioners meeting begins at 5:30 p.m.