CASPER, Wyo. — When the weather finally starts to warm up in Wyoming, it's almost impossible not to find someone enjoying a picnic and throwing around a ball.
On Tuesday in Washington Park, there was indeed a small picnic and an even smaller creature throwing the ball.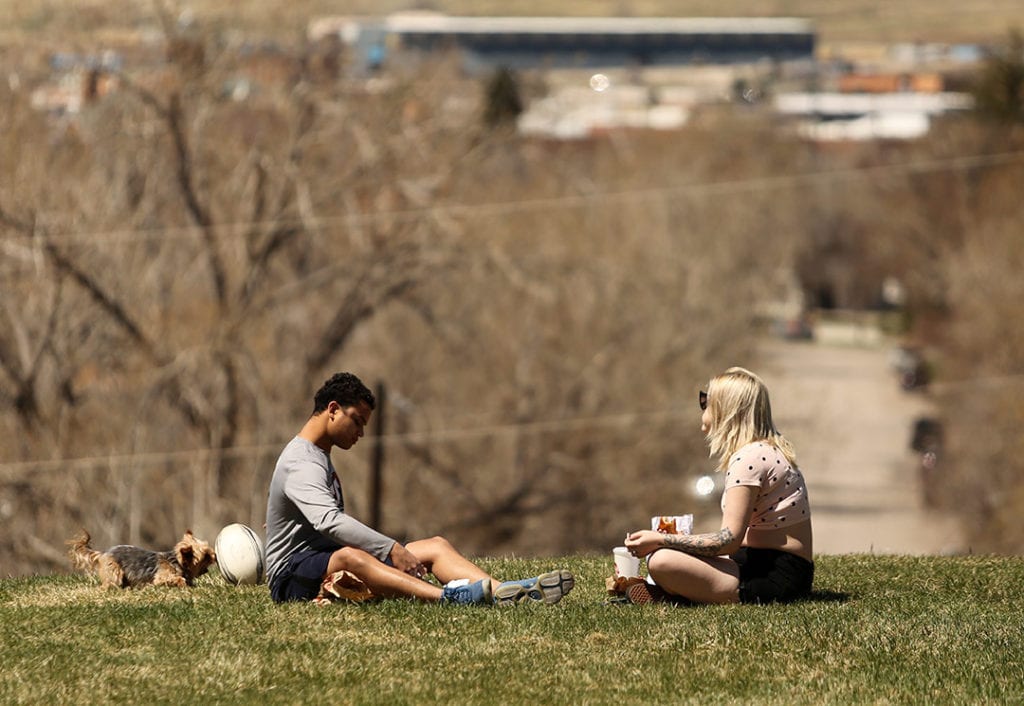 "He can do this all day," said Zachery Doane.
Doane is Jayven's owner, and Jayven is a Teacup Yorkie who loves playing with the rugby ball.
While Doane and friend Logan Hawkins enjoyed their lunch on the hill at Washington Park, Jayven could be heard barking and repeatedly pushing the rugby ball up the hill.
Jayven's been playing with the ball for a couple of years. Doane, who grew up in Denver playing rugby, says the sport unfortunately isn't very popular in Casper.
Perhaps that would change if more Teacup Yorkies played.
(Dan Cepeda, Oil City)

(Dan Cepeda, Oil City)

(Dan Cepeda, Oil City)

(Dan Cepeda, Oil City)

(Dan Cepeda, Oil City)

(Dan Cepeda, Oil City)