CASPER, Wyo. – About a month ago, Christopher Dragon was in an airport in Australia preparing for the long trip back to Denver when he received a call from the Wyoming Symphony Orchestra.
The job of WSO music director was his.
"I was exhausted because of the long trip, but absolutely thrilled to get the call and the great news," said Dragon.
He had just finished a concert performance in his native Australia and was preparing to make the long flight back to Denver in time for another performance with the Colorado Symphony Orchestra, where he's been associate conductor for four seasons.
Dragon beat out roughly 100 other applicants for the Wyoming music director job, according to WSO executive director Rachel Bailey.
The WSO publicly announced their choice during a downtown gala on Thursday night, where the new director was kept hidden behind a bouquet of balloons before being unveiled to a thrilled, packed house.
"Christopher was a very clear finalist throughout the entire process," said Bailey, adding that the ultimate decision between the four finalists who guest-conducted during last season was "such a hard decision."
"He is a very talented musician and a very talented conductor," said Bailey. "The musicians on the search committee identified him as being one of the better pure conductors of the group."
Concertmaster and violinist Rebecca Mothersbaugh was clearly thrilled after the announcement on Thursday at The Lyric. "I'm so glad it was you," she told Dragon.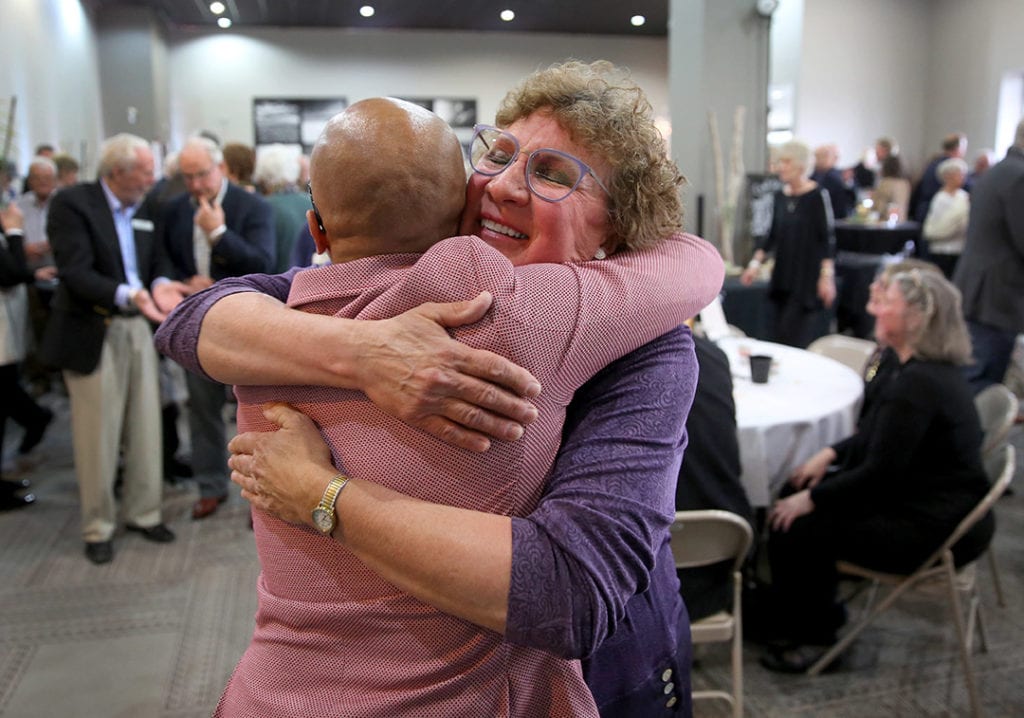 Mothersbaugh has been with the WSO for 25 years and says she's seen it evolve from a community band into a serious orchestra.
"His energy was exhausting in a very good way," she said. "He was demanding without being overbearing, he encouraged everyone to play above their comfort zone."
In addition to the Wyoming job, Dragon received a promotion at the CSO to resident conductor.
Bailey and Dragon believe the relationship between the two orchestras will benefit both in terms of resources and attracting top guest soloists.
"Good thing (the cities) are close together," said Dragon.
Dragon's credentials and guest performance with the WSO last season not only impressed the symphony's search committee, but also the musicians.
"I could tell straightaway that we had a very good working relationship," said Dragon.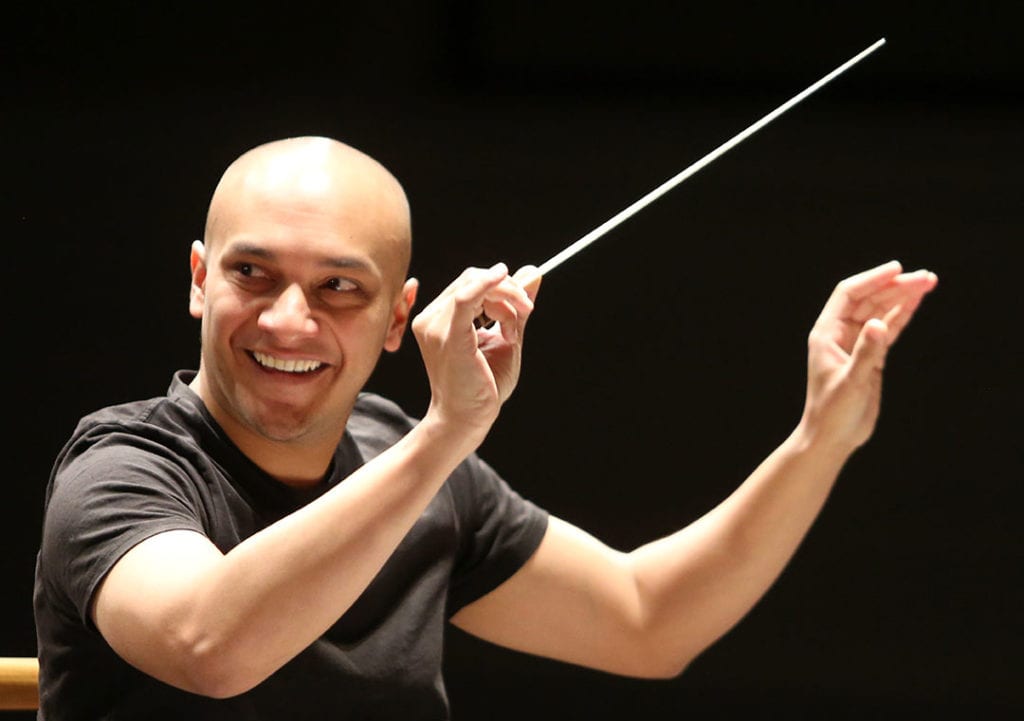 "Everyone worked super hard," he said, adding that of all the programing the orchestra played under other conductors last year, Dragon's was musically the most challenging.
"It was pretty intense, the rehearsal period is so short…and they committed."
Dragon is already deep into programming the upcoming season, which he says will include a lot of Beethoven in honor of the composer's 250th birthday in 2020.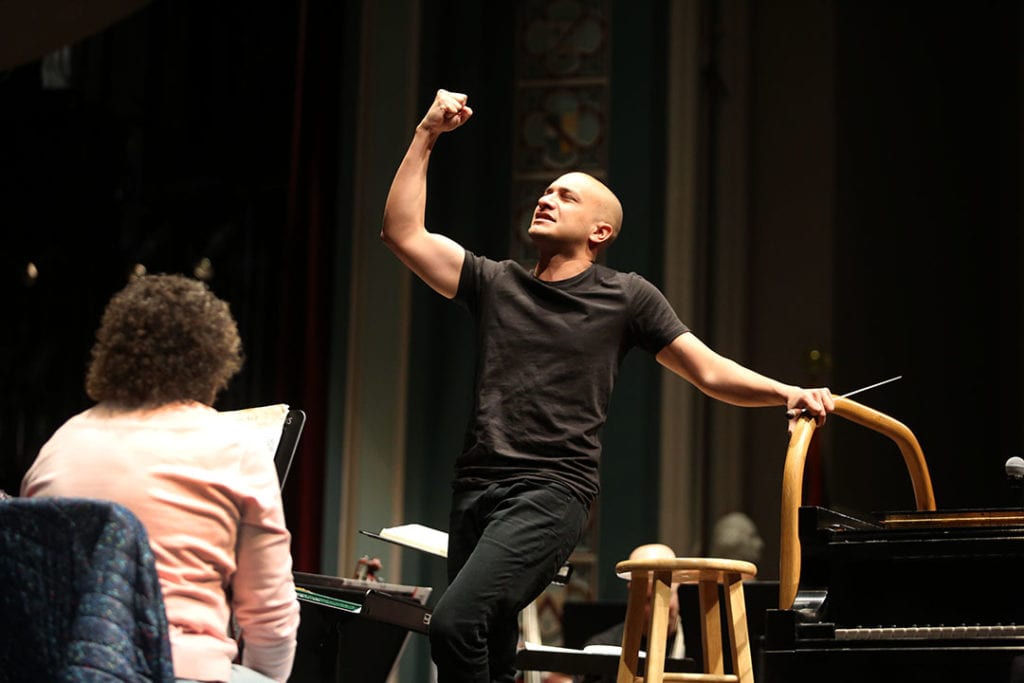 Dragon announced to the crowd on Thursday his intention to commission an American female composer he knows to write a piece for the WSO in honor of 150th anniversary of women's suffrage in Wyoming. Orchestra board believe a commissioned piece for the WSO is a first.
"It'll be an exciting first season," he said, adding the theme will be "Celebration" to kick off the year.
"There'll be a lot of partying."
Dragon's contract is for three years, according to Rachel Bailey. That leaves little time to accomplish his lofty goals to turn the WSO into what he calls a truly state orchestra.
Among the goals are to expand the number of performances and add more pops concerts.
"Also at some stage I'd like the symphony to tour around the state, because I'd like to make the Wyoming symphony not just a part of Casper, but a major part of Wyoming," said Dragon.
He'd also like to take the orchestra, or at least part of it, out of the concert hall more often.
Some ideas include performing chamber pieces in breweries or distilleries, "adding more fun, lighthearted concerts just to get people more involved with the symphony."
He believes in making the concert experience more accessible and fun, but without sacrificing artistic value.
"I firmly believe that a symphony orchestra is for everybody," Dragon said during last night's event, "and so every concert that we present will be in a new and accessible way."

The job as music director offers the 28-year-old rising star an opportunity to shape an orchestra in his vision.
"The thing that I find most exciting is I really have a voice in the direction of where the orchestra goes," he said.
"I can really shape the orchestra, not only in its future but also the quality of how it performs…it's a big picture position."
"I'm super excited because it's something I've always wanted to do, and I feel like I've been ready for quite a while."
"I'm so thrilled to be able to do this with the Wyoming symphony."
"We have just signed on a very exciting, young conductor who may do big things," said Bailey, "and he will have been here and have worked with our musicians. That is very exciting for all of us."
Read Oil City News' profile on Christopher Dragon before his guest performance this year here.