CASPER, Wyo. – Jesus Davila was living in a small town in northern Mexico with his family when he first came to America as a migrant worker in the sugar beet fields in Worland.
"He saw how great Worland was, so he went back and grabbed all our visas and we came here in 1998," said Rebeca Martinez, Jesus' youngest daughter.
Jesus wanted to become an American. He wanted it for his wife and their three kids.
It never happened. He died from cancer in 2007.
On Tuesday, September 3, 2019, his daughter Rebeca fulfilled her dad's dream.
"That's why I was crying in there, I wish my dad was here because he'd be so proud of all of us," said Rebeca after the naturalization ceremony.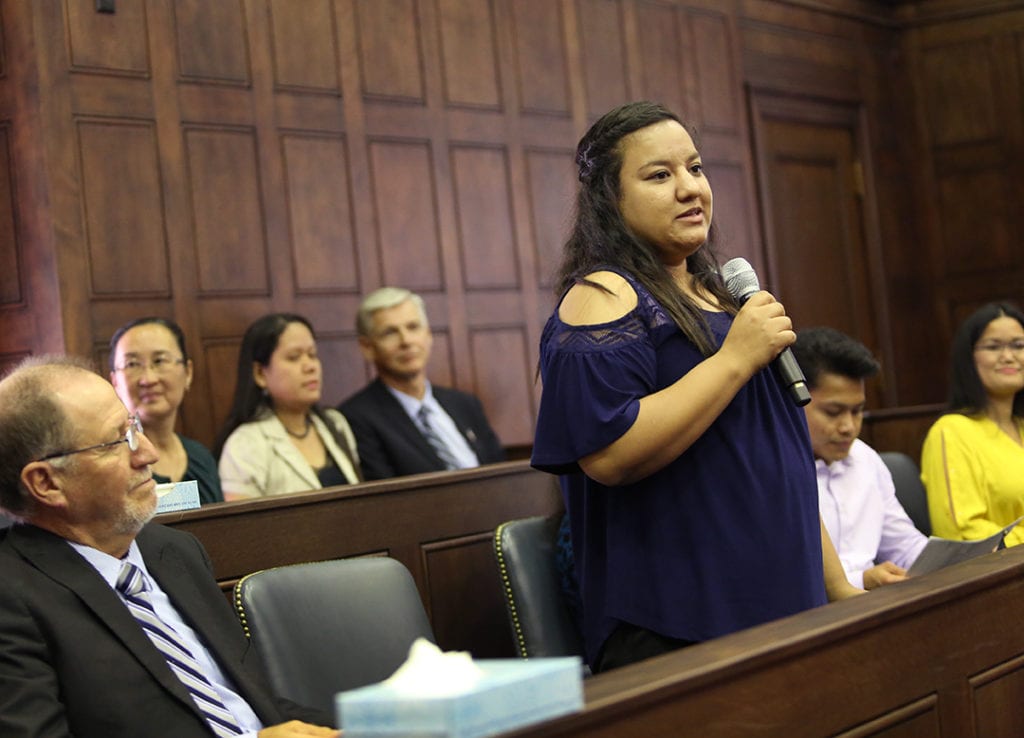 Fifteen new Americans were sworn in on Tuesday in the Ewing T. Kerr Federal Courthouse in downtown Casper.
The immigrants came from 12 diverse countries, among them Mexico, Thailand, Cambodia, the Philippines, Kyrgyzstan, Canada and Taiwan.
The new citizens were each given the opportunity to address the room filled with their families and friends.
"I'm very proud to be an American today," said Gertrude Fiel Hoffman from the Philippines.
"It's an honor and a privilege to become an American, it's taken me a while," said Mark Watson from Canada.
"With your energy, skills and talent, I encourage you to make us a more diverse and skilled country," Wyoming Chief Unites States District Judge Scott Skavdahl told the group.
For Maria, it was the end of a journey for her whole family. Her mother and sister became citizens last year, and she and her brother finished this year.
The process started after she married her husband Jorge Martinez in 2011 and applied for residency. After that it takes five years "and a bunch of money" to apply for citizenship.
"It was scary at the beginning, because you didn't know what will happen when you go into the interviews," she said. "You think maybe they're trying to trick you to send you back, just your mind tricks on you."
On Tuesday, all those fears vanished.
"We're here now and we can't be removed," she said.
"I love Mexico, we love to visit, but Wyoming is my home"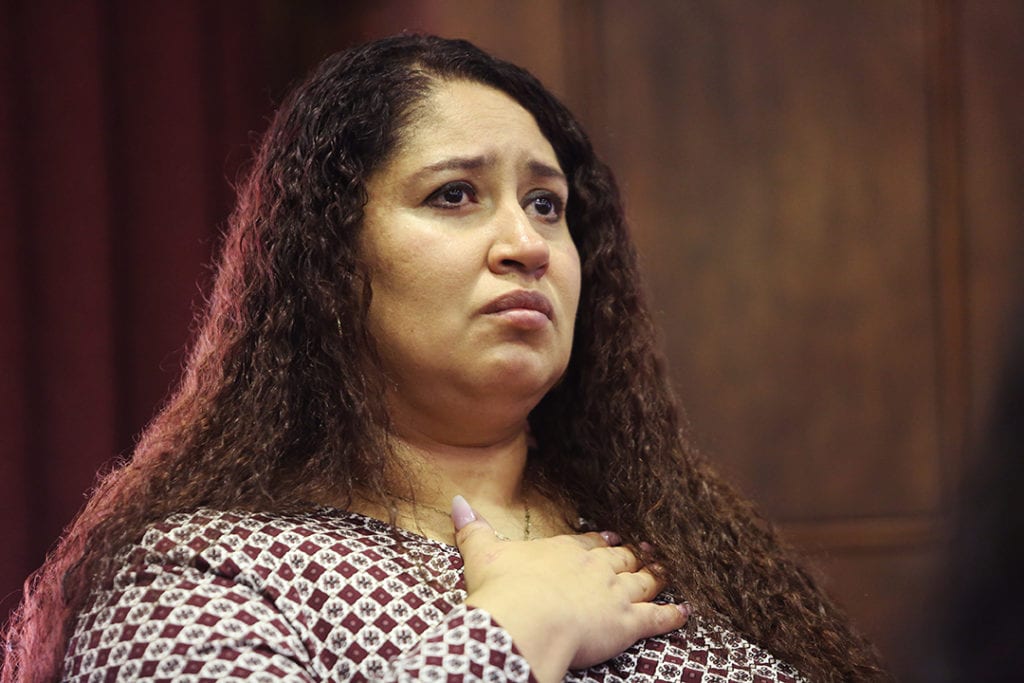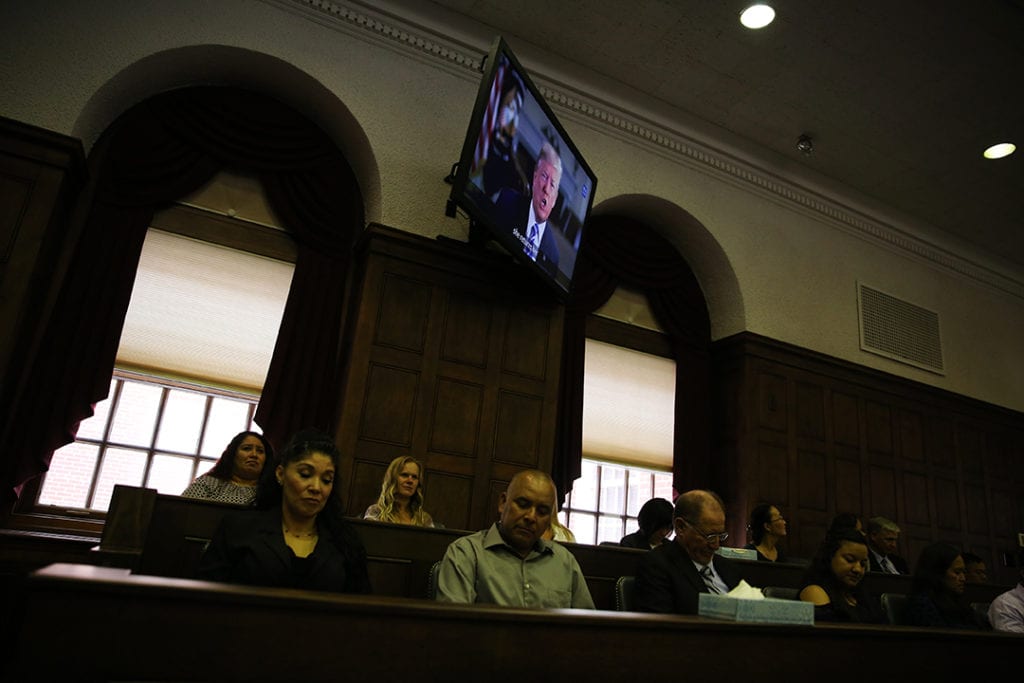 (Dan Cepeda, Oil City)

(Dan Cepeda, Oil City)

(Dan Cepeda, Oil City)

(Dan Cepeda, Oil City)

(Dan Cepeda, Oil City)