Spending 30 years in one building is reason to celebrate, particularly if you happen to be an art museum and the building was a former power plant.
The Nicolaysen Art Museum is marking its 30th anniversary in its historic brick building with the Sparkle Bash tonight and the Diamond Ball on Friday.
The events help raise money for operating costs at the museum, and give people an opportunity to gather in its walls.
"All of the art in the Rosenthal Hall is priced at $300 or less and all of it is for sale tonight," said Nicolaysen executive director Ann Ruble.
The Denver-based high energy punk/rockabilly band Kerry Pastine & The Crime Scene will be performing in the main gallery during the bash, which is a casual event.
The Diamond Ball on Friday is more formal and includes steak dinners, as well as an art auction. Tickets for non-memebers are $150, and $125 for members. There are just five left as of Thursday morning, according to Ruble.
All of the art in the main and Rosenthal gallery has been carefully curated by a select jury, said Ruble.
"It's a mix of art," she said. "We ended up with 75 percent of the art in the Ball are by artists that have never submitted before, a lot of newer artists from fifteen states."
The art available during the Ball will be auctioned but live and silent, with minimum bids on the silent auctions.
There are 140 pieces in total.
"This is our biggest fundraiser," said Ruble. "This is the largest source of unrestricted funds for us, so it's our biggest effort."
The museum added the informal Bash on the night before the Ball a couple of years ago to attract people who don't usually attend formal fundraisers.
"To have a price point on art, maybe people can buy their first piece of art," she said. "We get different people each night, and some people come both nights."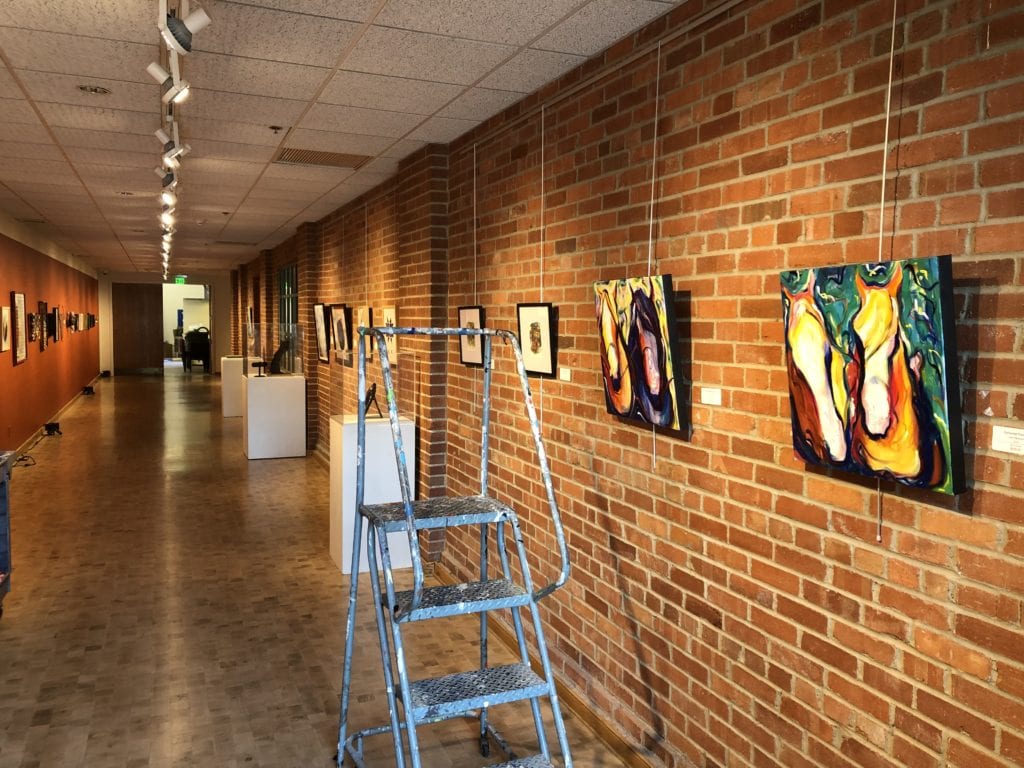 "We have a fancy dinner on one night, and tonight we have a rock band," said Ruble. "It's as different as you can get."
The Sparkle Bash starts at 6 p.m. and is open to the public. Tickets are $25 for members, $40 for non-members and includes food. There is a cash bar.
A handful of tickets are available for the Diamond Ball.  The cost is $125 for members, $150 for not-yet-members. Art will be up for auction with minimum bids.
Reservations can be made at 307.235.5247 or email info@thenic.org.