CASPER, Wyo. — The new Casper City Council have begun the process of modifying speed limits in the dowtown area.
City staff recommended changes to the 20 mph zone in December. The city council passed an ordinance on first reading during their Tuesday, Jan. 5 meeting related to the modified downtown Casper speed zone.
The council would need to pass the changes on two further readings before the new speed limits could be implemented.
Article continues below...
Under the proposal, some streets which currently have 20 mph speed limits would be reverted to Casper's standard 30 mph speed limit. Other street sections would have their speed limits lowered to 20 mph.
The following map shows streets sections in red which would be reverted to 30 mph zones and streets in blue which would be lowered to 20 mph zones: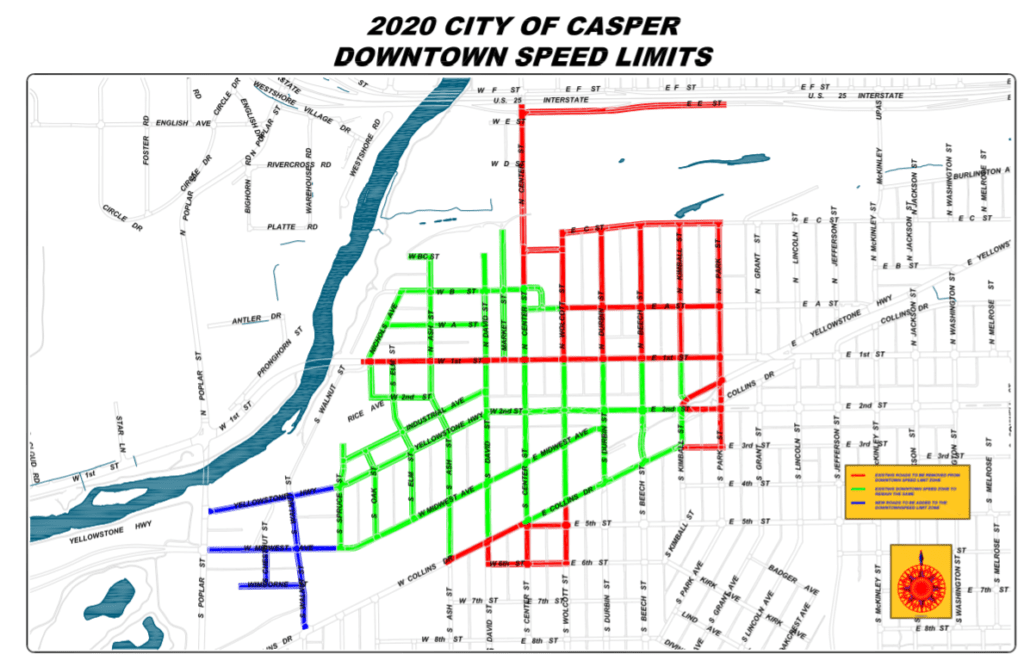 Streets in the Old Yellowstone District (OYD) would see their speed limit lowered to 20 mph under the proposal. That recommendation has been made to accommodate the new state office building being constructed in the OYD as well as the improvements being made along Midwest Avenue.
Streets on the northeast side of the downtown area would be reverted to 30 mph speed limits under the proposal.