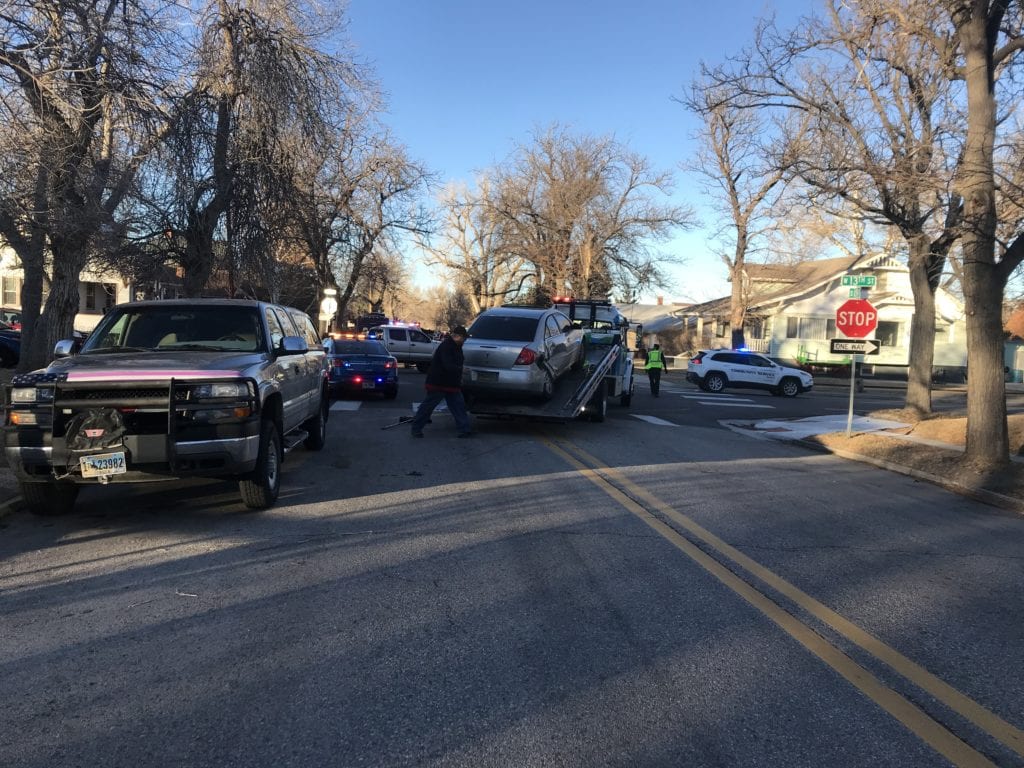 CASPER, Wyo. — The Casper City Council continued to discuss possible changes to parking rules and permit fees during their Tuesday, March 9 work session following their February consideration of the topic.
Community Development Director Liz Becher said that a team of city staff had come up with further recommendations for council to consider based on their own research as well as citizen feedback on social media.
While staff had initially recommended raising fees for recreational vehicle (RV) street parking permits from $25 to $500 per year, Becher said staff appreciated citizen feedback on the issue which suggested the proposed fee may be too high.
Article continues below...
Council member Bruce Knell suggested a $125 annual fee for an RV parking permit. That recommendation grew out of the council's discussion of another parking issue the city is working on — parking on the parkway ((the often grassy space between a roadway and a sidewalk)."
Under Casper's current rules, parking on parkways is prohibited, the city has not been enforcing these rules since 2017 at the direction of the city council.
Becher said that staff is now proposing allowing people to obtain parking on the parkway permits for specific streets for an annual fee of $250. Staff recommended the following rules should council allow parkway parking: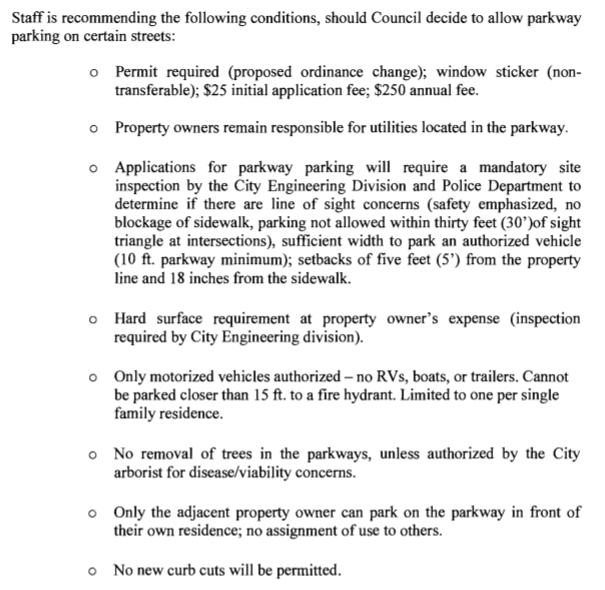 Knell came up with the recommended $125 fee for RV permits based on the proposed $250 fee for parkway parking. Since the city doesn't allow any RV street parking from about October through April, he said the RV permit being half of the parkway permit would be fair.
Becher said that one question staff had not come up with a solid answer to was whether the city should stripe an area where someone has paid for a parkway parking permit since the person on the parkway could be blocked in by a vehicle parked legally on the street.
She noted that if a person moved after getting a parkway parking permit, the city could potentially have to go back and remove the curb striping.
Council member Lisa Engebretsen said that the council might have to decide to either allow parkway parking on 12th and 13th Street or parking along the street, but not both.
City Manager Carter Napier said that the city would likely receive pushback by allowing only one or the other and said he didn't recommend the council move in that direction.
He said that the city may just have to deal with situations in which someone paying for a parkway parking permit is getting blocked on by cars parked along the street on a case by case basis. Napier said the city could "yellow curb" certain sections if a regular conflict arose stemming from a vehicle with a parkway parking permit getting blocked in.
Knell said he would like to see the parkway parking permits made available across the city, particularly since some streets are narrow and residents aren't left with many options other than parking (at least partially) on the parkway. Mayor Steve Freel suggested the city pilot the parkway parking permits only on 12th and 13th Street before opening things up to the entire city.
While staff had proposed allowing only one vehicle per residence to obtain a parkway parking permit, Council member Khrystyn Lutz suggested allowing multiple vehicles at one residence to get a permit, with reduced rates for additional permits for a single household.
Council member Shawn Johnson said he thought additional stickers for vehicles registered to the same address should be provided at no extra cost. Council directed staff to move forward with Johnson's suggestion when drafting an ordinance.
They also asked that staff move forward with the $250 parkway parking fees and the $125 RV permit fees when drafting an ordinance for formal consideration.
Council also said they wanted staff to move forward with lowering private handicapped parking space permit fees from $300 to $50 per year.
Each parking permit type would also have a $25 application fee.
"Time will tell if changes we make are going to help or pose more problems," Police Chief Keith McPheeters said.
Council would need to adopt any changes via a new ordinance, which would require three readings to pass. Staff will prepare a draft ordinance for the proposed changes.