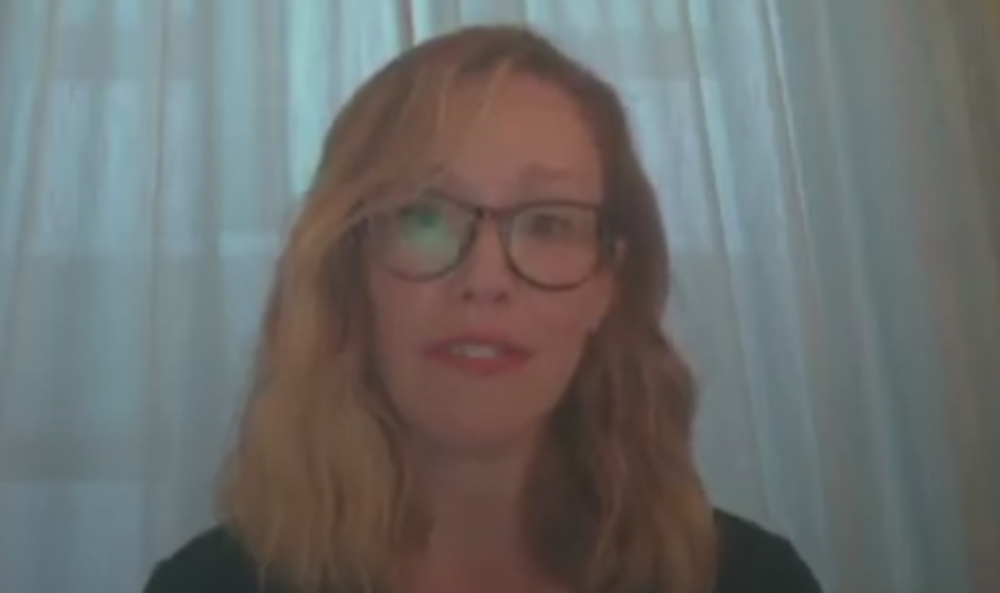 CASPER, Wyo. — The Casper City Council selected Jai-Ayla Quest to fill a vacant Ward 1 seat after interviewing nine candidates on Tuesday, September 14.
Quest, who is a program specialist for the Mass Violence and Atrocities Program at the Stanley Center for Peace and Security and a mother of three-year-old twins, conducted her interview remotely.
She told the city council that she was born and raised in Casper, attending Southridge Elementary School, CY Junior High and Natrona County High School.
Article continues below...
"My relationship with the Casper community is literally lifelong," Quest said.
Quest said that she left Casper to pursue a degree in international relations, later earning her master's degree in international security. When she left, she didn't know if she would come back to Casper because of the limited job opportunities available.
She said that this is a challenge that continues to face people growing up in Casper who may be torn between wanting to live near family but also feeling the need to leave for better job opportunities.
Quest said that the internet has made it possible for her to call Casper home and have a job that isn't physically located in the Oil City. She said this experience may put her in a position to help Casper think about how to make the city more attractive to younger professionals and families.
"I think I can be part of that creative problem solving," she said.
Quest said that in her work, she deals with issues of global governance and how to "prevent the worst forms of identity-based mass violence: genocide, crimes against humanity and war crimes."
She said that when everyone in a community feels safe and welcome, this creates benefits for everyone, both in terms of peace and prosperity. Quest said that she has been pleased to see the council offering support for legislation to create a Wyoming missing persons database as well as the council's work on possibly creating ordinances to protect people facing discrimination in housing and other aspects of life.
Quest said that the more she explored the world outside of Casper, "the more I turned toward home." She said that in her work, she has been lucky to speak with government officials, academic experts and civilians of all sorts.
She has organized everything from small conferences to "large global conferences" that she said were "all focused on creating space for dialogue and exchange."
Quest said that no matter the type of conversation she has helped organize, a pattern always emerges. Participants give the sense that huge problems begin at the local level.
"Global problems begin here at home," she said.
Problems can develop when communities don't see everyone in them as equal and "when the majority stops looking out for the minority," Quest said.
She said that her professional experience demonstrates she can handle large project budgets.
"I am very organized and I am good at getting things done," she added. "But more than all of this, I have really started to see my own responsibility as a citizen and as a member of the community and I want to dedicate more of my time and abilities to serving here in Casper."
Quest said she thinks it is a sign of a "strong, resilient community" when women have opportunities to lead.
She said that while she can demonstrate that she is up to some big tasks in her work, everything she deals with professionally is a "cakewalk compared to motherhood."
"I know how to have difficult conversations whether with an elected official, a community member or a three-year-old," Quest said. "I know how to witness and appreciate the beliefs and perspectives of another individual, even if I disagree."
Quest added that she has an understanding of what matters to families and that she would like to see more mothers step up and lead.
"I think we need more moms in leadership positions and I can't expect others to do it if I'm not willing to do it myself," she said.
Quest told the council she is willing to run for re-election in 2022, which could allow her to keep her seat in 2023.
The Casper City Council's selection of Quest to fill the vacant seat is provisional, pending a confirmation vote that will take place on Tuesday, September 21. Quest is expected to be sworn in on September 21 and immediately begin to participate on the council.
She will be asked to serve from Sept. 21, 2021 to Jan. 3, 2023, the remaining term of former Council member Khrystyn Lutz, who left the council because her family moved to Lander.
Quest's interview, along with the interviews of the eight other candidates (listed below), can be streamed via the City of Casper's YouTube channel:
Dennis Rollins

Independent film and television producer

Works part time for FedEx
President of Stage III Community Board of Directors

Jacqueline Anderson

Former city council member

Kimberly Holloway

Former city council member from 2009-2013
Attorney at law
Volunteer at Poverty Resistance

Zarryn Hinchen

Founder of Artemisia Dining
Butcher at Brattis Meat Market
Former kitchen consultant at Wyoming Food for Thought Project

Wes Connell

Senior pastor at River of Life Church
Director of Cascade Coffee Shop
Owner of NeXus Design Group
Professional life coach

David Hulshizer
Shannon O'Quinn

Independent Contract Designer
Member of Casper LGBTQ Advisory Council

Jai-Ayla Quest

Program specialist for the Mass Violence and Atrocities Program at the Stanley Center for Peace and Security
Mother of three-year-old twins

John Minchow

Employer listed as Rocky Mountain Power – Dave Johnston Power Plant