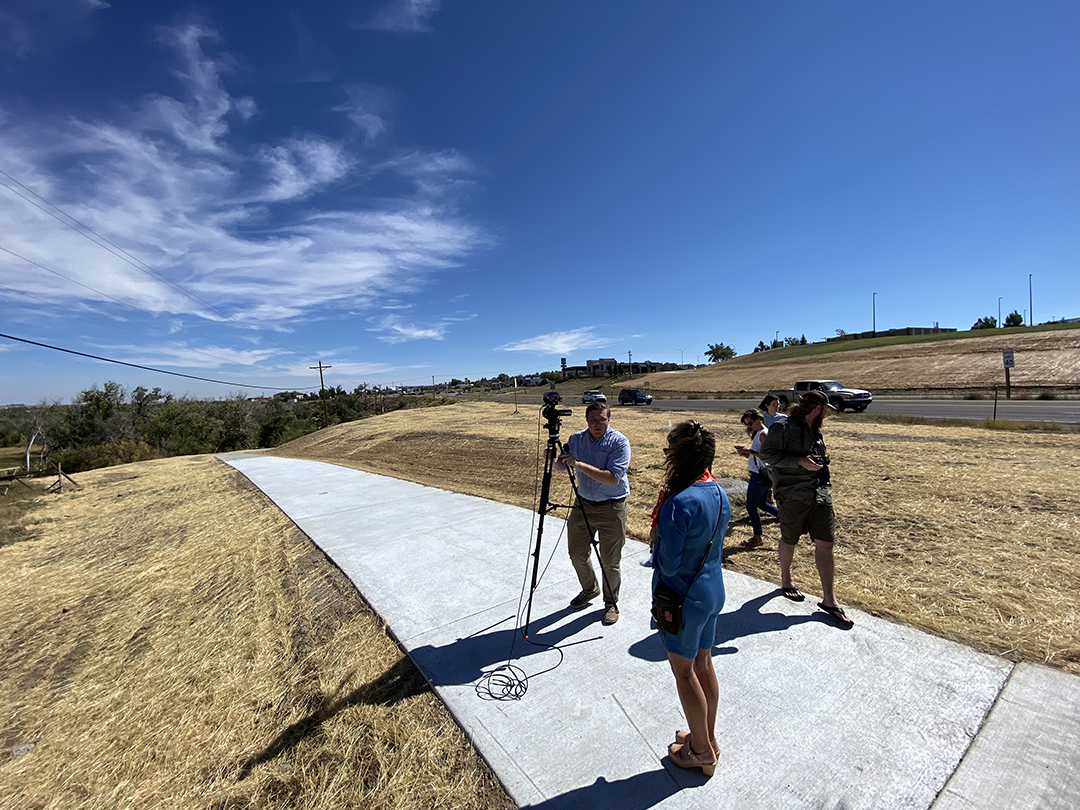 CASPER, Wyo. — The latest addition to the Platte River Trails system was officially opened on Wednesday during a ribbon cutting ceremony.
The newest addition connects Morad Park to the Mountain Plaza Shopping Center Trail with a stoplight on CY Avenue to allow pedestrians to cross.
"This is our board's commitment to trying to get trails deeper into neighborhoods, as well as connect to important places like shopping centers, etc.," said the Platte River Trails Trust executive director Angela Emery.
Article continues below...
With much of the core trails complete within central Casper, the latest additions intended to help people access more neighborhoods and business districts using non-motorized transportation.
The new pedestrian-activated crosswalk stoplight on CY Avenue "gives you 26 seconds to cross this very busy street," said Emery, "but we think it's doable, and it makes it possible for families or young people that aren't driving yet to safely cross CY Avenue."
Emery says the trust will next direct its focus to the Paradise Valley bridge, which they hope to have constructed by this time in 2022.
"We're going to be doing our final fundraising push towards the end of this year," she said, "but we got a vital grant from the WYDOT Transportation Alternatives Program, and we have some One Cent Tax money dedicated to it as well."