CASPER, Wyo. — Construction of space to host a new Black Tooth Brewing Company location is on track to allow the brewery to open in Casper by late November or early December, according to a letter from True Land and Realty Real Estate and Property Director Martin Axlund.
When developers announced this spring that the new Black Tooth location would be coming to Casper, the target opening date was described as late 2021.
Casper City Council member Kyle Gamroth read from Axlund's letter during Tuesday's city council meeting after a citizen had asked about the status of work at "The Nolan" in downtown Casper at the council meeting the week before.
While space should be ready to allow Black Tooth to open by December, Axlund said in the letter sent to city staff that construction at the former Plains Furniture property has been "significantly impacted by supply chain shortages and spikes in material pricing."
"We are on track to have the brewery open in late November/early December and we are very excited about Black Tooth's addition to our downtown," Axlund wrote. "We are actively working to find tenants for the southern portion of the building, but as mentioned previously the supply chain shortages are prolonging the construction process."
"For example, roofing material, electrical equipment and windows are just a few of the items with very long and significant lead times and that is if you can secure the materials in the first place."
With town houses part of the vision for The Nolan, Axlund noted that the property has been re-platted to allow for their construction and utilities have been "stubbed into the site from the street."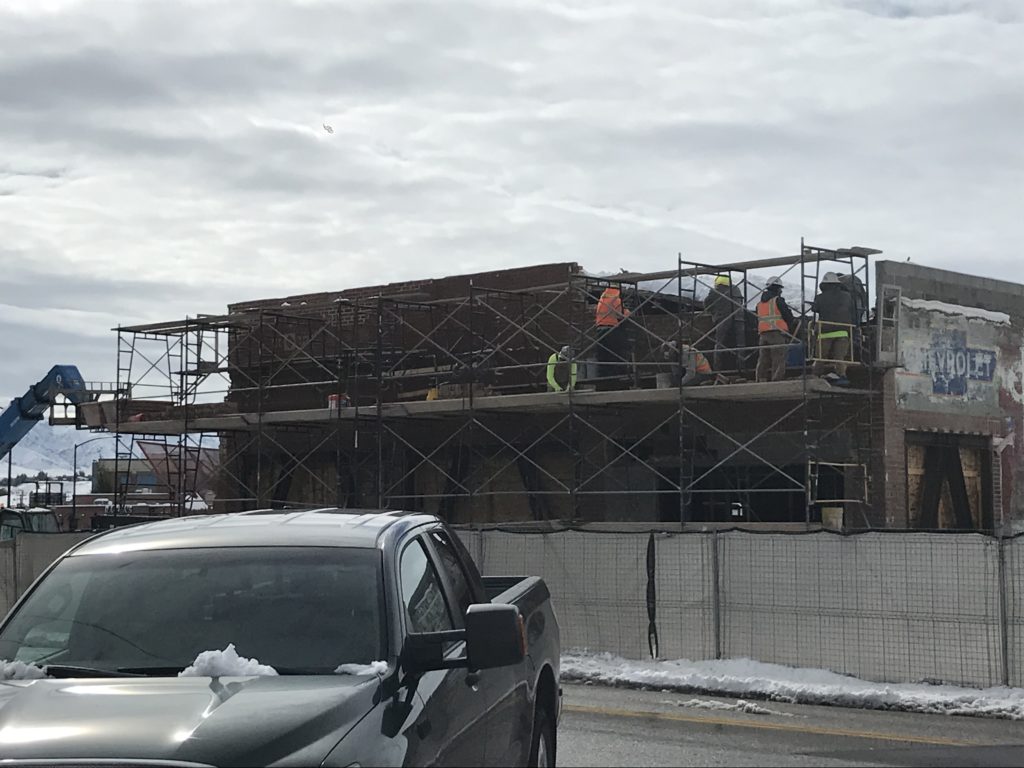 "We have completed some dirt work in preparation for the townhomes as well," the letter adds. "We remain committed to building these townhomes and we are working with our general contractors to ensure we build them in a fiscally responsible manner."
"Our work with the townhomes is ongoing and we are eager to see them completed. I appreciate this opportunity to give a brief update and for the City's support of The Nolan."
Axlund added in the letter that he was aware of the comments from citizen Dennis Steensland asking about progress at The Nolan. He said that he was appreciative of comments from Mayor Steve Freel and Council member Lisa Engebretsen informing Steensland that global supply chain issues could be causing delay for the development.
Black Tooth is headquartered in Sheridan and was founded in 2010. They opened a second location in Cheyenne in 2020 and Casper will be the third.
Oil City has reached out to Black Tooth Brewing on multiple occasions in recent weeks to learn more about the company's plans for the new Casper space. Calls and an email had not been returned as of 2 p.m. Wednesday.