CASPER, Wyo. — Why Casper? What makes someone choose this community as a place to call home? When someone who grew up here moves away, is it something calling in the slopes of Casper Mountain, the water of the North Platte River or the air that whistles through the sagebrush across the prairie of the Great Plains? Is it the people?
For Casper's newest City Council member Jai-Ayla Quest, the decision to move back to Casper had to do with the outdoors as well as a desire to be near family. Quest and her husband both grew up in Casper and made the decision to move back in 2017. They are now raising three-year-old twins here.
"It's been great having our family here," Quest said in an interview on October 1 after being selected to fill the vacant seat on the city council. "Both my husband and I have parents who are still here. They've been instrumental in our little family structure, surviving over the past couple of
years."
When Quest thinks back to her time growing up in Casper, she remembers a largely positive experience, not only in terms of opportunities for students but also in terms of relationships.
"I think there's so much about Casper, like having the mountain, having the river, having all the trails. We take advantage of that stuff all the time. All the parks. I think that's definitely a piece of why I wanted to come back here. I had a pretty easy childhood. I didn't have to worry about a lot of crime. I didn't have to worry about whether or not we would have access to good public schools."
"In high school, I feel like everybody was supportive of each other and everybody was friends. Maybe there was a little bit — you know, 10, 12, 15 years ago — maybe a little bit stronger of an ability to relate with one another, even across difference and ideology and things like that."
Reflecting on her childhood, Quest sees a Casper that was a supportive ground where roots could take and people could grow and flourish. Looking toward the horizon, Quest still sees some positive direction but has concern that some of Casper's ground is shakier than it once was.
As Quest raises her own kids, she is concerned that the quality of public education is less of a certainty than it was when she was going to school. She also has concerns that political polarization may be causing some breakdown in the community's ability to relate to one another. There is also uncertainty about the availability of work as the global energy landscape shifts, sending tremors through industries that have traditionally been Wyoming's backbone.
When it comes to questions about energy and the economy, Quest thinks the challenges the state is facing are here to stay.
"The boom and bust cycle has always been a challenge, but this is different," she said. "The nature of the global economy is shifting and it's different. I think we need to take care of our people here and recognize that that's going to hurt families. It works better for us if we help find alternative avenues for families to stay here."
"I think we need to be honest with ourselves and that is honest from the way things are, not from a perspective or a belief system. This is what's happening: our communities around the state are hurting. What do we need to do to take care of them?"
While a piece of that answer is figuring out how to create new job opportunities, Quest suggests that the cultural component of how to make the community a place where people want to be is a question that cannot be ignored.
"It is this cyclical nature," she said. "Success really looks like investing in your communities in a way that makes people want to stay and be able to stay. I think there's a huge cultural component of just not being afraid to say that it's not just jobs and economics that are going to solve our problem."
"I think maybe we've been making that mistake and so we need to
broaden the aperture. … We need to come up with human solutions because it's humans who will be coming to live here. How do we make Casper a well-rounded community where people are like, 'Hey, I love living here'?"
When Quest left Casper after graduating from Natrona County High School, she attended the University of Southern California, where she eventually earned a bachelor's degree in international relations in 2010. During her time at USC, she studied abroad at King's College London, taking coursework in the Department of War Studies. After working in Seattle for a few years, she decided to go back to school and pursue her master's degree. She graduated with a master's in international security from the University of Denver in 2014.
Since 2015, she has been working with the Stanley Center for Peace and Security, where she is now a program specialist for its Mass Violence and Atrocities Program.
All this experience means that Quest is no stranger to thinking about global issues, but there is no such thing as a globe without the local communities that comprise it.
Quest met her husband while living in Iowa, where the Stanley Center for Peace and Security is headquartered. He was completing a medical residency there while Quest's work was shifting toward a focus on how to prevent atrocity crimes.
"A lot of the prevention-oriented work involves having a really root understanding of identity and and what makes people part of a
group or what makes people excluded from a group," Quest said. "I've always just had this sense of these global ideas. These global
concepts are always present at home, too."
A burning question that drives Quest is to figure out how her experience growing up in Wyoming interfaces with issues facing the globe.
"I've always … felt this real urgency and desire to connect what my experience was here in Wyoming to what I was learning and experiencing through all these travels and all of my jobs and what I was learning about the world," Quest said.
Having returned home to Casper where she is able to continue her work for the Stanley Center for Peace and Security remotely, one concept is at the heart of her thinking as she joins the city council — identity.
"I think identity is both self-selected and given, so there are things that we choose to identify ourselves with and then there are things
that others choose to identify us with, whether we want to be part of that
group or not," Quest said. "I have a lot of identities and I think everybody has multiple identities. You know, I'm a mom. I am from Wyoming. I'm American, but I also really consider myself a person of the world and there are a lot of different places that I can belong."
"Others might consider themselves a man or maybe they don't consider themselves a man, but others would and so I think a lot about identity is knowing who you are, but also respecting how others identify themselves; and really it's just about creating space for us all to be curious and supportive of one another."
Why is identity important for a city council member to consider? What is Casper's identity?
"Maybe we're all having this existential crisis to a certain extent," Quest said. "Will Wyoming survive? Will Casper survive? So it's pushing us to to work harder."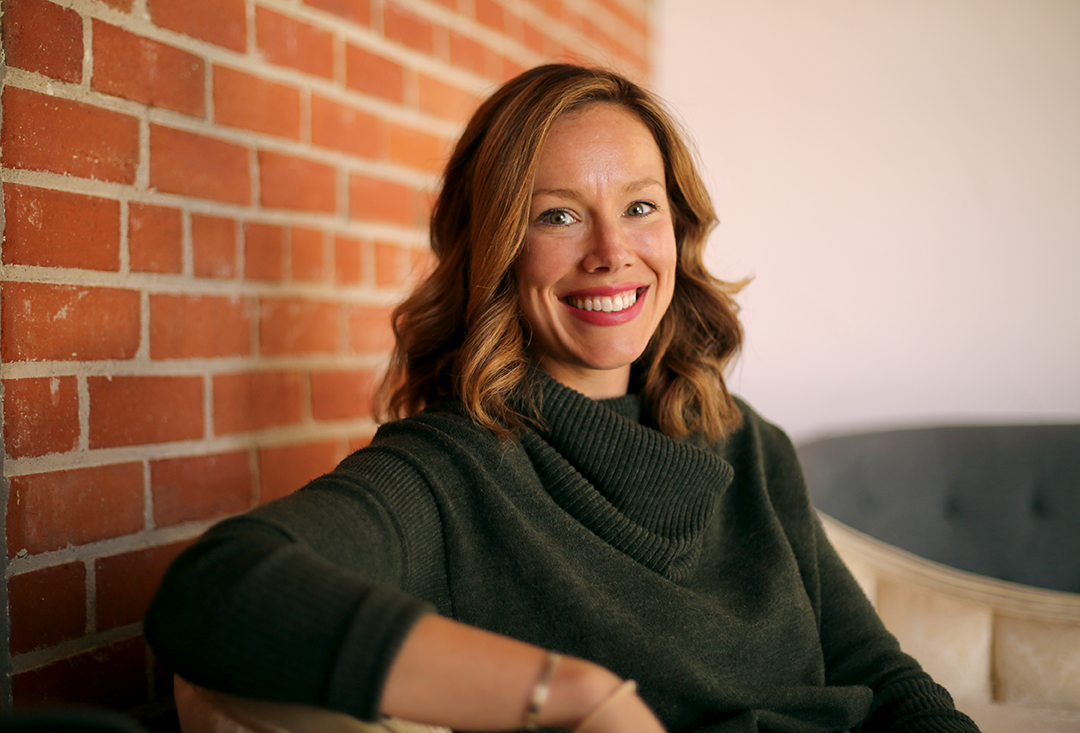 Quest said she thinks people from Wyoming tend to have a "rugged western" mentality. She thinks there is a way the community can keep that identity while also finding a way to integrate those with identities that may not always have been recognized as a part of the fabric of the people.
"I see Casper specifically opening itself a little bit more to what's
working in other places," Quest said. "How can we take
advantage of things that we really like and maybe want to implement in
our community while maintaining and holding on to those things that we
find really dear and precious and unique about where we're from?"
"[Casper is] … this fun little test case for what Wyoming might look like in 5, 10, 20 years."
While Quest thinks Casper may be nourished by cultivating a community that is inclusive to both established and newer identities, she also sees benefits for the country and the planet when local communities successfully wrestle with such questions.
"Decisions at the highest levels of governance really shouldn't be made and really can't effectively be made without the input and the expertise of the
people who are living and breathing and working in their communities," Quest said. "They're really the experts. … What are the things that make them feel safe? What are the things that make them feel like they belong, like they're welcome, like they have a secure future?"
"It seems like a long road between that and preventing atrocities, but so much of prevention is oriented around whether people feel safe and like they belong in their communities, and when some people are ostracized, that's when problems occur."
As she joins the city council, Quest is motivated to help Casper find a path toward a future where people feel welcome.
"What I'm really excited about [regarding] being on the council now is really understanding what the opportunities are and hopefully being a part of decisions that actually drive us forward and make the most … people feel welcome and like they belong and like there's a space for them to contribute as we all are trying to do," she said.
Quest said that she was still feeling out her role on the council as she finds herself suddenly elevated into a leadership position within Casper.
"The idea of power is such a crazy concept," she said. "On Monday I wasn't on the city council, and on Tuesday I was on the city council. Your perception of power can change in an instant or, even more importantly, other people's perception of your power can change. For me, I was still the same person. I just need to think about some different things and then try to be smart about that process and then make a good decision, hopefully."
"But other people may see all of a sudden now this person has power
or some sort of authority, which is true. But also I'm still learning too. We're all learning. I think for people who feel disempowered, it's also really important to remember that the people who are in positions of power are also just people. They're also just learning."
Quest said she is committed to being accessible to people and hearing their concerns. She's also ready to work with other council members. She said that she also embraces that conflict has a role to play.
"I think conflict is essential," Quest said. "I mean, I'm learning so much
about how conflict is managed and there are productive ways to manage it and there are very unproductive ways to manage conflict."
"I think when you're in a position like this, you just have to accept that conflict will be there. And I think the one thing I said in my interview
that I really believe is that we have to, at our core, see the humanity in the person that is facing us. We may vehemently disagree on an issue, but I think there's a certain degree of just recognizing that that's their human experience and then identifying the source of conflict and having a conversation about it. I see that as being the most productive way of moving forward."
Quest sees value in people meeting people who are different from them.
"I think … the more people you meet who are different than you, the less scary the world becomes," she said.
Openness to meeting and communicating with people who are different may be key as the world continues to deal with the forces unleashed by instant electronic communication. Quest thinks that things like social media have been great in terms of allowing people to communicate with family members and friends living in other places, but that there are simultaneously some dangers.
"I think that there are some pretty powerful forces that are trying to make people pull away from each other," she said. "I think that's serving maybe some people's interests and some groups' interests, but it's definitely not serving the local communities' interests."
"I think being able to see through that is really important and I think we need to get back to some of the basics of caring about our neighbors
and caring about how we treat one another and having some
of those golden rules about respect [while] at the same time also holding each other accountable and having high expectations for how we treat each other."
"I think the world is is a really beautiful place. There's so much that
the world has to offer and I love the idea of being able to create an environment and be in an environment here in Casper that somehow still feels connected and I don't think that means we have to sacrifice who we are and what our identity is."