CASPER, Wyo. — It's hard for Casper residents to imagine the sometimes sadistic wind could be good for anything.
For Winter Olympic biathlete Joanne Firesteel Reid, however, that's actually one of the area's selling points.
"It's not fun exactly, but it's really interesting and it is really helpful as a training tactic," she said recently.
Reid, who describes herself as a "western wanderer," competed with Team USA in the 2018 Winter Olympics and is likely to qualify for the 2022 team for the Beijing Olympics.
The winter biathlon involves cross-country skiing and precision target shooting, and Casper, along with Salt Lake City, has become a critical path to Beijing for Reid's intense training regimen.
"What you want to do is you want to practice at a higher heart rate as often as you can," said Reid, who added that Casper's higher elevation helps her achieve that goal. "That's really helpful and it's really fun."
"The Wyoming wind, too, [is] very famous and very interesting to shoot in, and that's helped me a lot."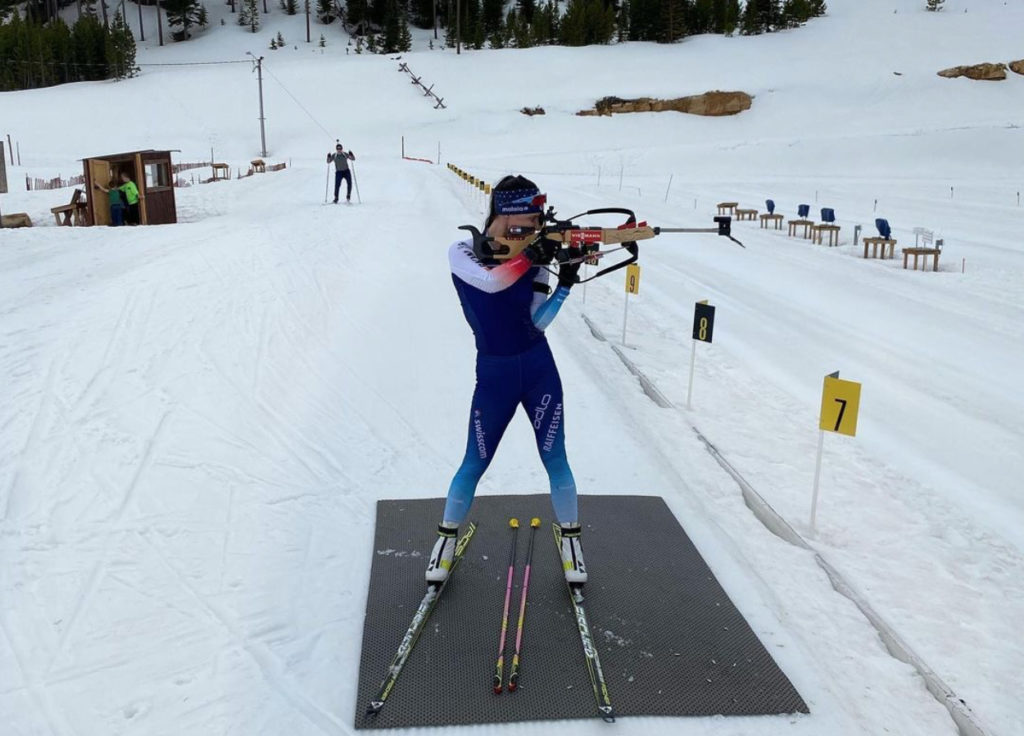 The Casper Mountain Biathlon Club's biathlon and multi-sport venue on Casper Mountain is also a key draw for Reid.
The Casper venue allows her to continue training on snow into early summer and use the facility's paved trails for inline skating as a snow substitute. She also has high praise for Casper's many trails and hiking paths, along with relatively mild summer temperatures, that help her keep in peak condition.
While Americans tend to pay attention to the winter biathlon mainly during Olympic years, Reid says the sport is hugely popular in Europe, where competitions in venues packed with up to 100,000 people are regularly televised.
"Shooting in front of a roaring crowd is a hell of an experience," she said. "It's a mental sport and you have a lot of reactive shooting targets, so for the race leaders and the most popular athletes, the crowd will react after every single shot with like a 'yay' or an 'oooh' if you miss."
Reid's move into the sport started about six years ago.
While working on her master's in engineering at the University of Colorado on a full cross-country skiing scholarship, she was approached by U.S. Biathlon officials about joining the team. Not only was she an elite skier, but she had also inherited the highly specialized and expensive biathlon rifle from her grandfather.
"I had never shot before; I'm (originally) from California," she said. "So what they told me is 'you have no bad habits, so you don't have to unlearn anything.'"
She soon learned the skill from the ground up after teaming with a development coach at the Olympic Training Center in Lake Placid, New York.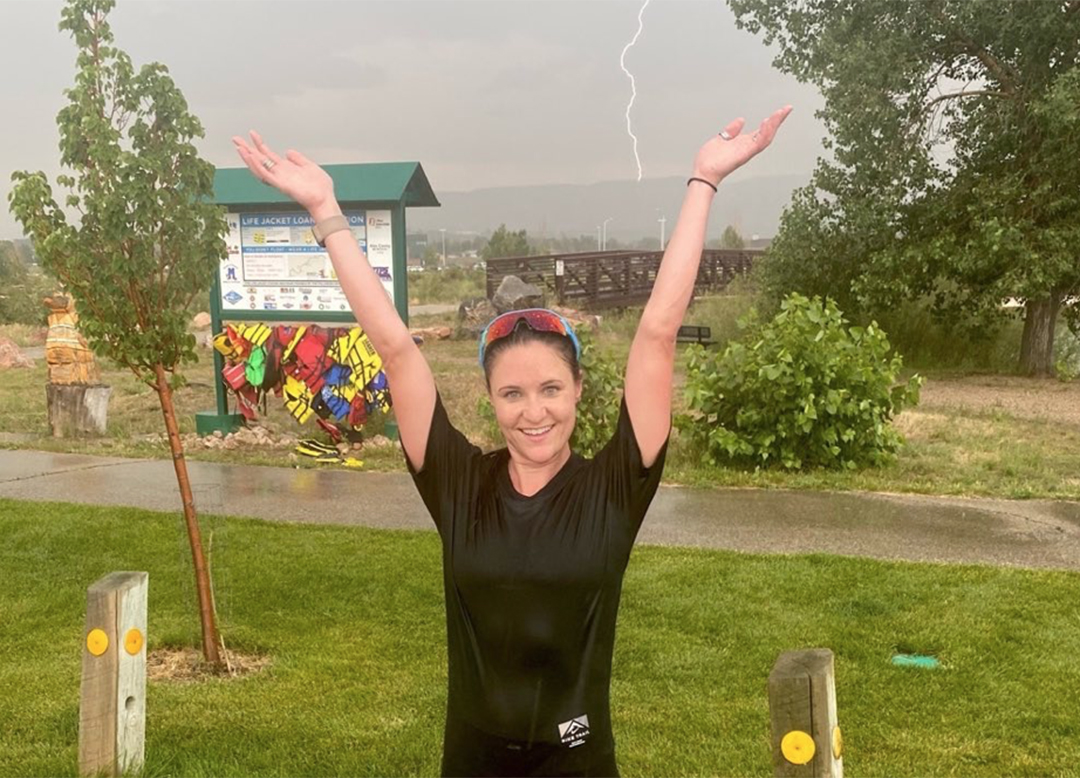 "It's pretty meditative, so if you already have a racer's kind of focused mindset you can adapt that into shooting pretty quickly," she said.
The biathlon competitive season runs from November to March, with a pause in April before restarting training, said Reid. Training restarts in May, focusing on precision shooting with low heart rates.
"You build off that base with positioning and accuracy, then you slowly build up to doing it at speeds with a higher heart rate," she said, "so by July and August you're putting all the pieces back together, [and] hopefully by October or November you're ready to rock and roll."
Reid is able to put her engineering background to use when it comes to her biathlon rifle.
"The customization and build of the rifle is so unique to each athlete," she said. She and her parents completely custom-built about half of her rifle stock. The team travels with a replacement stock if a racer has the misfortune of breaking theirs during a fall, something Reid has experienced.
"We're all different sizes, so basically it's the worst of all worlds," she said, "it's really hard to shoot because you're so used to what you have."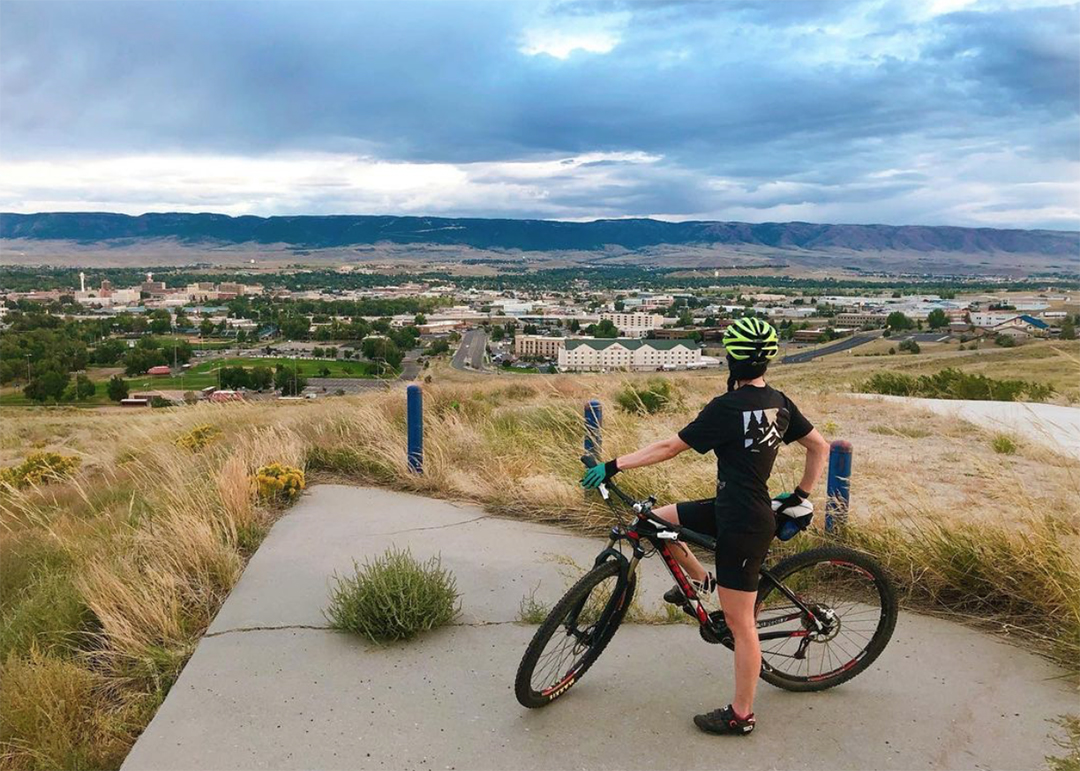 Competitors use subsonic .22 long rifle ammunition specifically made for the sport, which Reid says was already expensive even before ammo prices started climbing this year.
Striving for utmost consistency, Reid says the team will run extensive tests on ammunition, identifying the subtle differences in manufacturing batch runs. The batches are tested under extreme cold conditions with each competitor's rifle.
"So you test 'what your rifle likes' and identify that lot number, and that's what you use for the whole season," she said.
Reid and her team shipped off to Europe for competition earlier this month, with Olympic trials starting in January.
In the meantime, Americans with the Peacock streaming subscription service can watch all of the U.S. Biathlon competitions on the NBC Olympics channel.