CASPER, Wyo. — A nearly full-page ad in the Feb. 26, 1976 edition of the Casper Star-Tribune proclaimed what it billed as an exciting evolution to Casper's downtown.
The House of Bargains, located in the former Montgomery Ward building on the corner of East Second and Durbin, announced its liquidation after the building's sale.
"Plans for a major $500,000 remodeling of the downtown structure to provide a shopping mall on the ground floor, dining facilities in the basement and offices on the upper two floors were disclosed by William Kirkwood, Casper independent oil operator," the ad said, reading like an actual news story.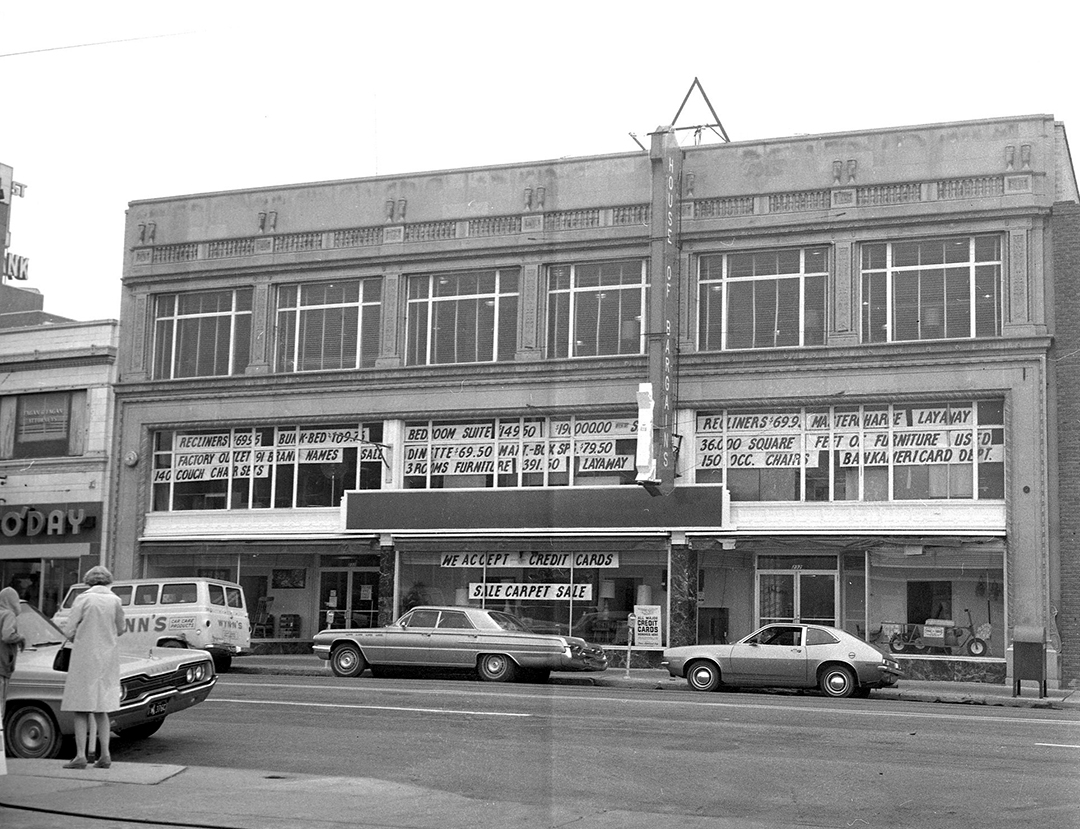 Plans for the new "Market Square" would convert the two 1920s-era buildings into an air-conditioned multi-use facility built for "a variety of new shops and enterprises" as well as dining and office options.
House of Bargains, a factory discount furniture outlet, consolidated its two locations at the 36,000-square-foot space in 1970.
Established in 1872, Montgomery Ward was among the nation's largest retailers in the 20th century, and no growing town seemed to be without one at some point.
The retailer first moved to the corner of Second and Durbin in 1930, when it occupied the basement and first floor in what was then known as the Becklinger Building.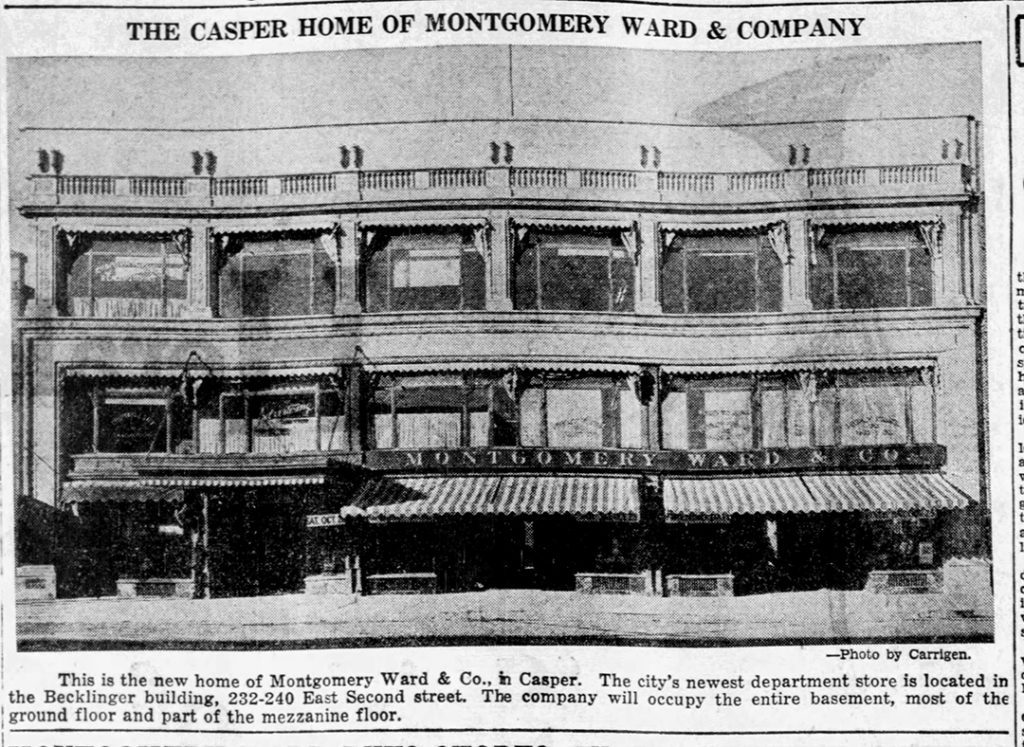 According to news accounts at the time, the location also made sense to use as a regional distribution center.
By the late 1960s, downtown's retail scene was rapidly changing. Montgomery Ward had opened a smaller retail and distribution operation in the new Hilltop Shopping Center area and on July 31, 1967, the downtown location was closed.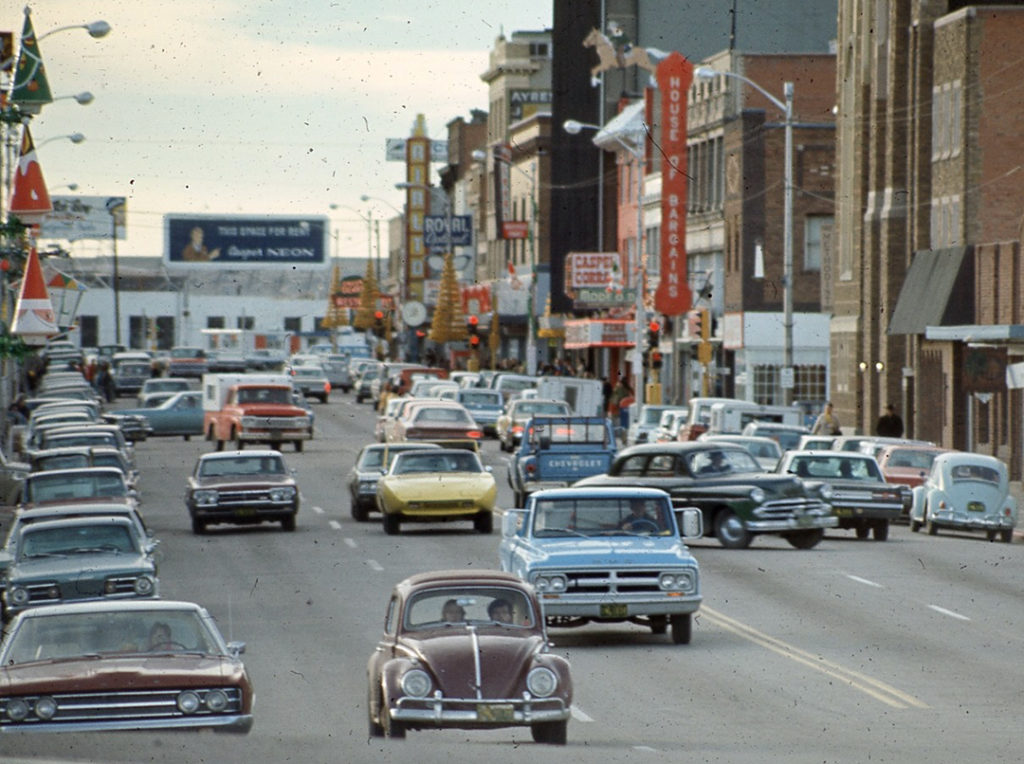 The 1976 renovation essentially gutted the two buildings on Second and Durbin and rebuilt them completely on the inside, leaving mainly the façades as reminders of their history. The mid-70s esthetic still dominates inside what is now Market Square, except for a large historic clock that hangs above the first floor stairs.
Market Square became a victim of Casper's boom-bust energy economy when it nearly went into foreclosure in 1985. The following year, building owner and oilman William Kirkwood had filed for Chapter 11 and refinanced Market Square, along with other downtown properties he owned.
Kirkwood died on Dec. 24, 2017. In his obituary, he was credited for investing in Casper's downtown during its downturn in the 1980s.
In 1984, he was quoted in the Casper Star-Tribune saying, "Tough times don't last, but tough people do."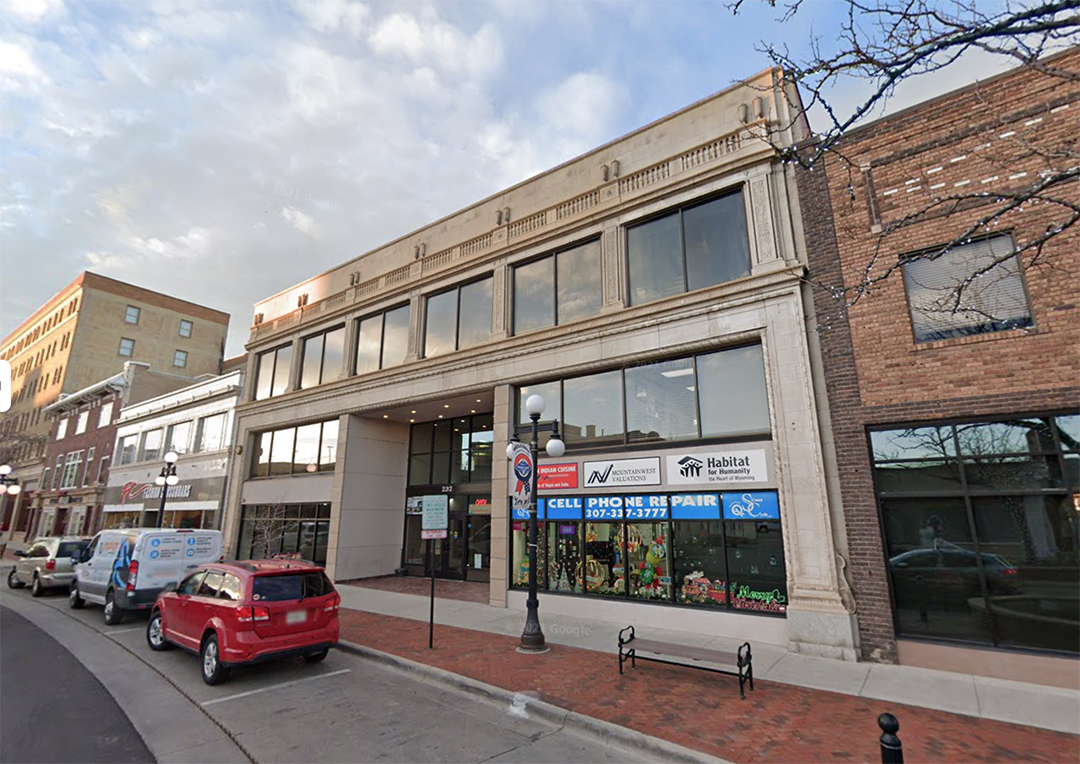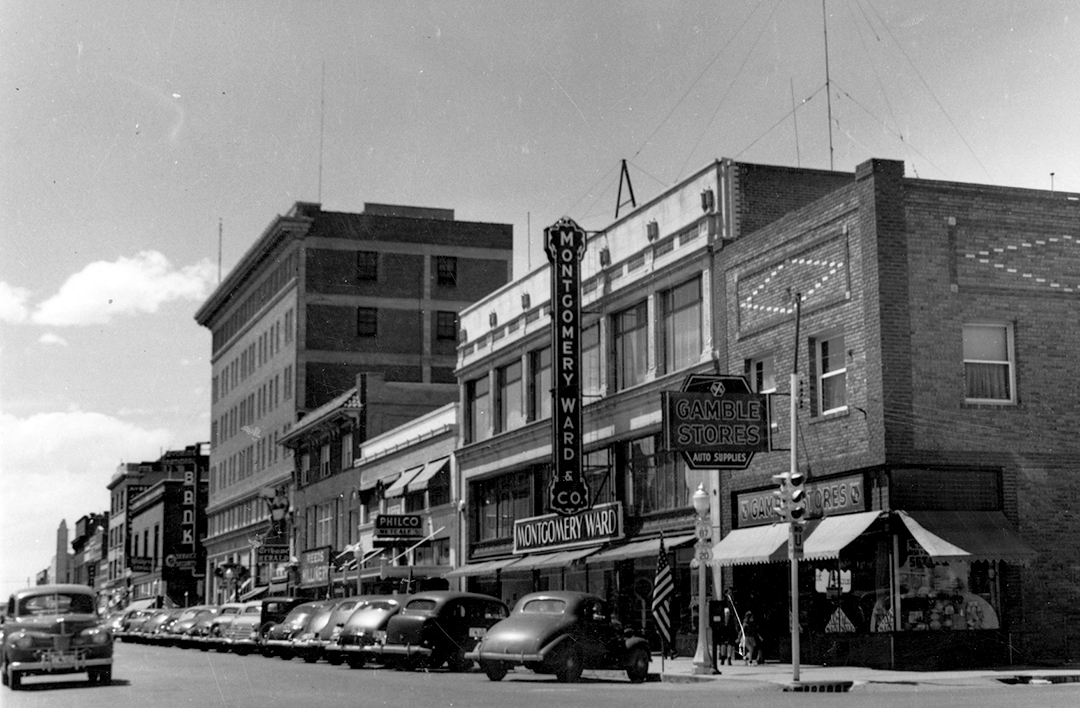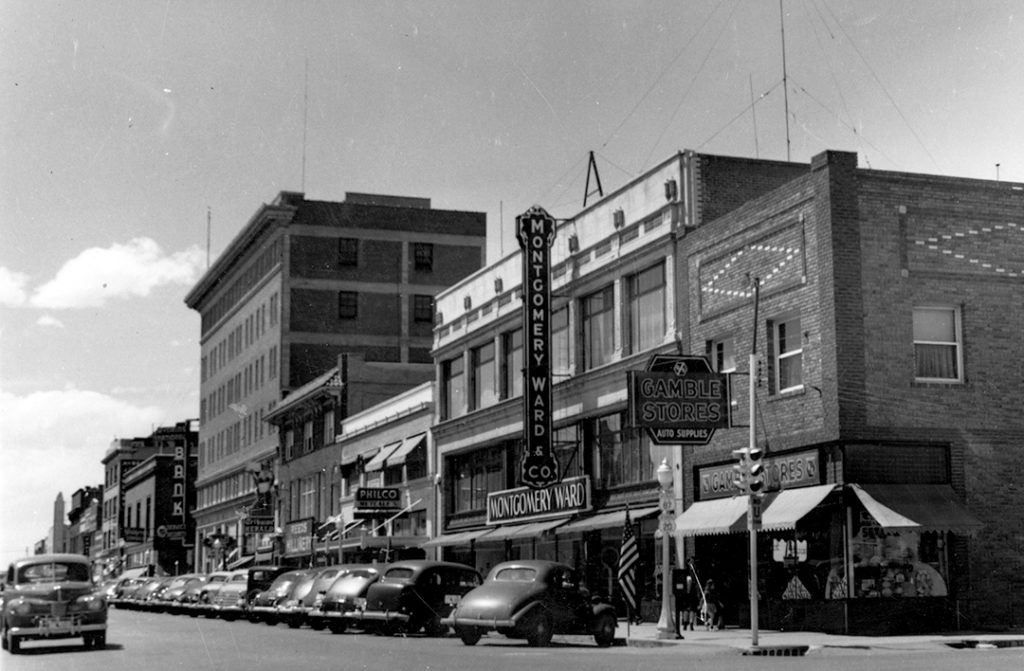 ---
Editor's note: Click here for more information on the crash photo used in this article.