CASPER, Wyo. — The City of Mills is granting a special review permit to allow a resident to open a small, online-based car dealership in a developing business district immediately adjacent to a neighborhood area.
Property owner Michael George noted in his application that "Prestige Worldwide Auto Sales" would have no more than 12 cars for sale "at the most," though George told Oil City Tuesday that it would be more realistic to expect about five cars on the property at a time.
"There won't be an inflatable gorilla," he further assured Oil City. (He used to work for Nissan Auto Sales.)
George's attorney Jacob Norman told the city council that most vehicle maintenance would be conducted elsewhere. The lot is currently made of dirt, but Norman said there would be improvements, such as paving, to accommodate on-site buyers and to showcase the vehicles.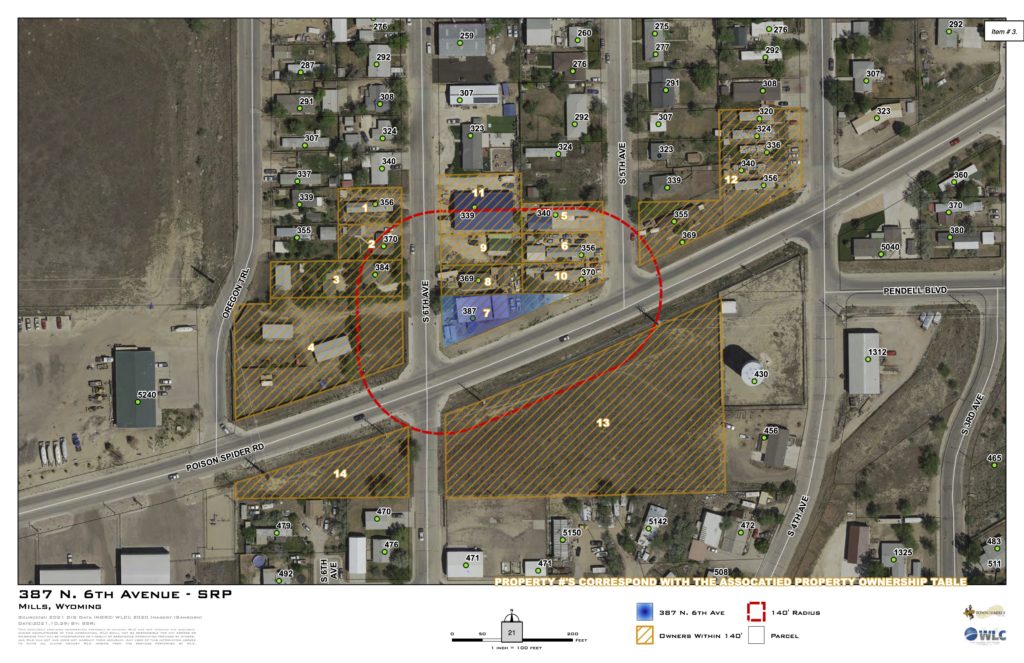 Mills Mayor Seth Coleman noted several concerns, including making sure that the vehicles do not prohibit a clear view of Poison Spider Road, given its angled intersections with 5th and 6th Avenues.
Coleman also wanted assurances that a parking lot would be provided so that customers don't park on along Poison Spider Road.
City Planner Scott Radden noted that the city could pull the special permit if George failed to adequately accommodate these concerns.
Nearby property owners within 140 feet were notified. One written objection was filed from a neighbor who said the property owner was "currently not respectful with neighbors with respect to late night noise."