CASPER, Wyo. — Evansville town officials are celebrating a drastic decrease in crime and an upgrade in neighborhood character resulting from the rehabilitation of the Aspen Courts mobile home park off Lathrop Road. 
Now owned by Aspen Park LLC, most of the old, dilapidated trailers have been moved out and are gradually being replaced by brand-new models as the company builds one of its modern "manufactured home communities." 
"It's phenomenal what they've done," Evansville Police Chief Mike Thompson told Oil City. In a five-year period leading into 2019, Thompson said police responded to about 10 calls per month to the Aspen Courts. In the two years since the overhaul began, there have been "a dozen."
Thompson said the property had been managed by a real estate agency in California, and it went into foreclosure in late 2018. It was then purchased by Aspen Court LLC, a subsidiary of a Kansas-based company, Casa Feliz U.S.A. The company has been in the business of building modern mobile home communities for over 30 years, according to Brad Yamson, the Aspen Community's sales consultant.
Since the beginning of 2019, 154 of the original trailers have been hauled out by Kenny Souza's mobile home moving company. Some of them were so dilapidated they "folded in half" in transit to the landfill, Souza told Oil City.
Four of the original properties remain, having been kept up to code and their owners able to comply with the community standards agreement brought by new management.
The new trailers are coming in at a rate of about eight to a dozen per month. Souza describes them as "immaculate and beautiful homes," most of them 3-bedroom, 2-bath 2021 and 2022 models. 
Thompson said he'd surely live in one if he were in the market.
Thompson said the former Aspen Courts was infamous not only for crime and code violations, but for its potholes, which took a toll on responding emergency and police vehicles. (The streets are now smoothly paved.)
About half of the trailers were abandoned. In addition to being hideouts for criminals, Thompson said they were plagued with issues like mold, asbestos and infestation by feral cats.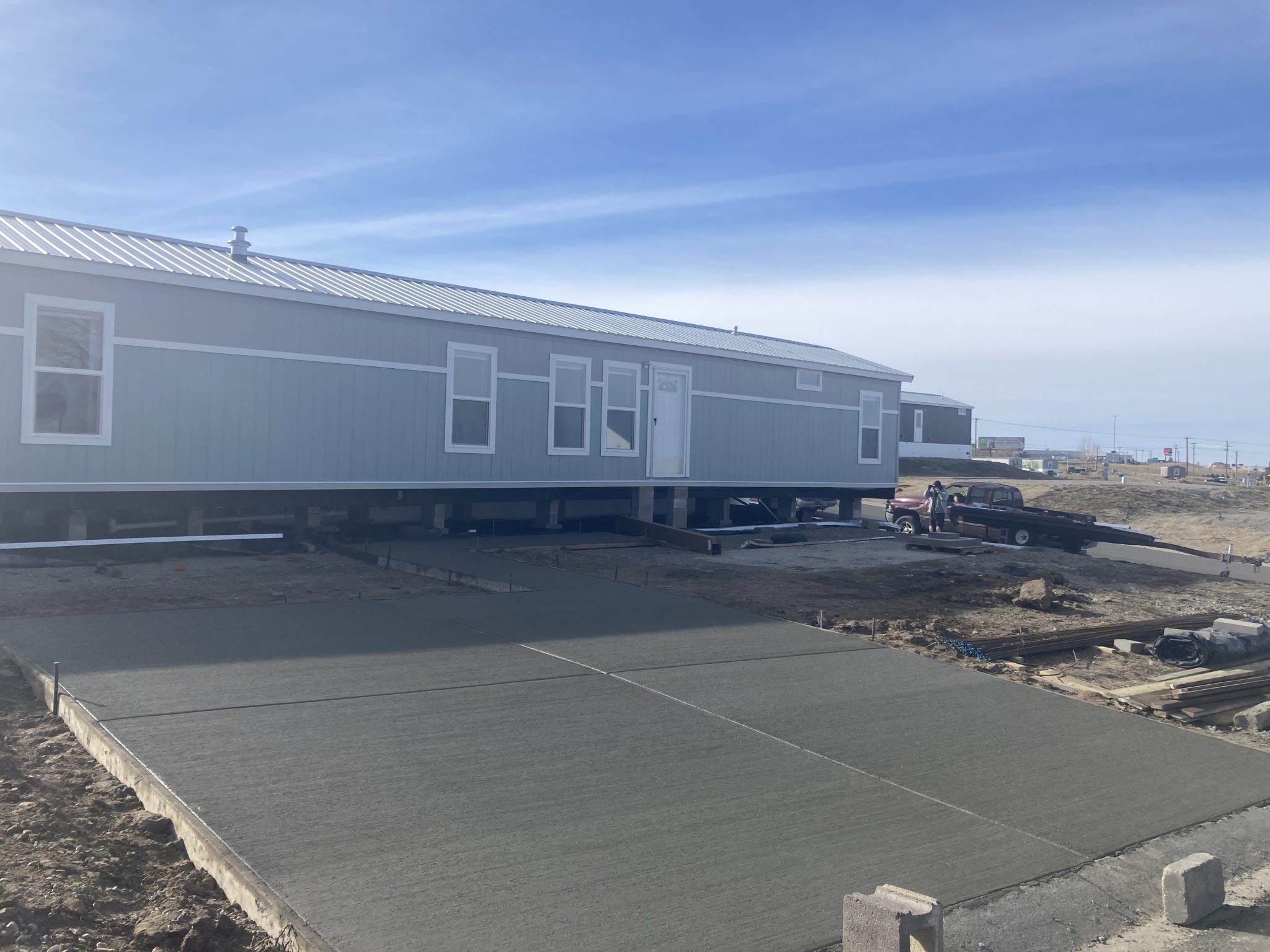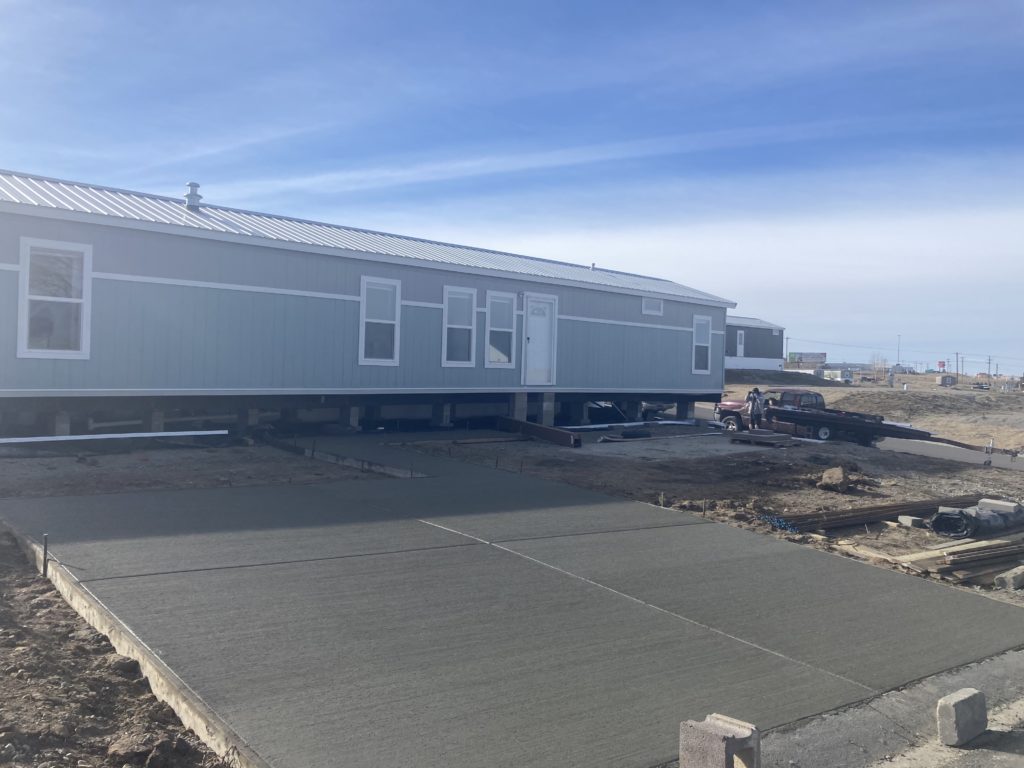 As the trailers were hauled away, Evansville's community service and animal control officer Brandy Nestor would set up dozens of traps at a time for the displaced cats.
Yamson said the new management has received an "overwhelming welcome" from community members and officials from Evansville, Casper and Mills.
Yamson said the company's model for communities has been "a huge hit" in other rehabilitated areas. He said there will be two or three community events per month, with opportunities for residents and prospective buyers to have coffee and donuts with park management.
Construction of a community park space is also underway. There will be a dog park, shelters, a playground, and half a basketball court.
Evansville Mayor Chad Edwards is similarly thrilled with the new property, and also with its prospects for attracting young professionals and families to the area.