CASPER, Wyo. — Jake Hoffman holds almost reverential feelings for people who can make music.
It's not something he's ever been able to accomplish himself, and he's totally okay with that.
"I've had a bunch of trained and untrained musician friends throughout time," he said, "and they're just my heroes."
"They have figured out a different frequency of being; I work in a different world."
That world includes photography, a passion he picked up as an NCHS student in the early 2000s involved in the video and photography classes, which were then run by Lance Madzey.
On weekends he'd take cameras to local shows, combining his love of music and photography.
"I was blasting a flash in everyone's face, getting beer spilled on me as a kid," he recalls. "It was way fun." He'd post photos on MySpace, where a community of DIY rockers and fans routinely gathered before Facebook, Instagram and TikTok changed everything.
After graduation he worked at KCWY-TV, where he used skills ranging from video production to web design, and eventually worked at local ad agency AdBay. But sitting behind a desk all day didn't suit him. He now delivers for UPS, a job he enjoys and that he says treats him well.
However, there's still that creative urge and passion for music that a typical day job can't fulfill. Noticing an under-appreciated music scene once again building momentum in Casper, he got the idea to document as many shows as possible during his off hours.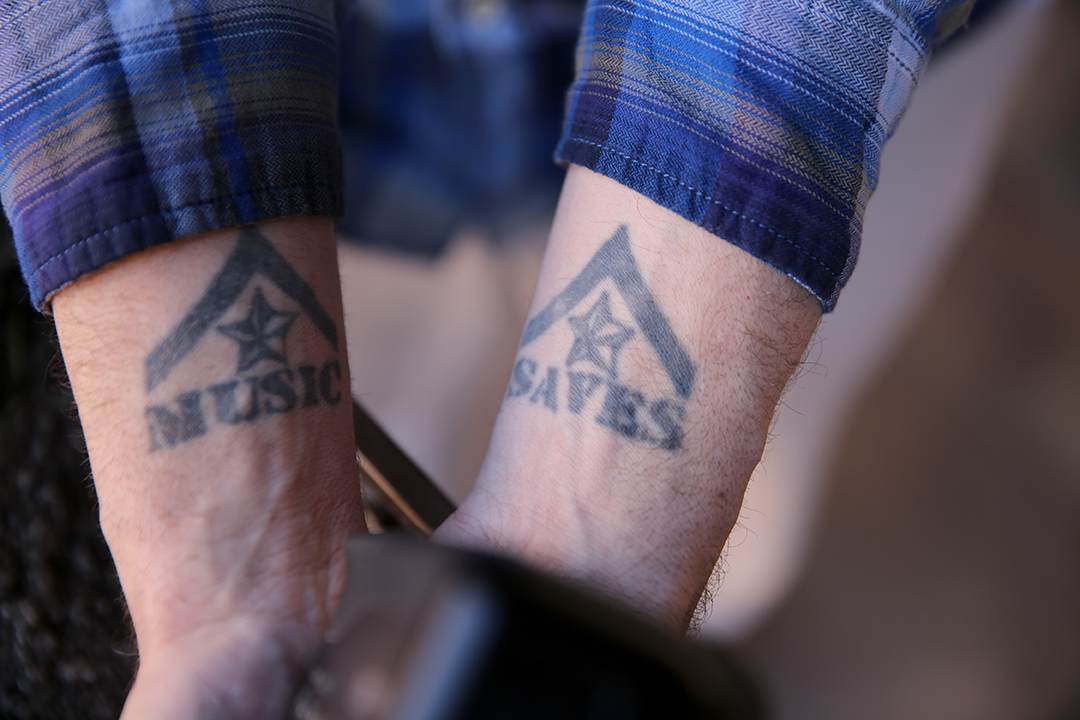 Over a period of time, Jake acquired a Sony mirrorless camera and an assortment of lenses he feels comfortable using, and then started hitting the local venues. The technology has dramatically changed.
"The low light capabilities are completely different, so we don't blast people in the face anymore," he said.
Another thing that's changed over the past two decades, and not for the better, is crowd sizes.
"There's a lot of energy with the kids up there playing, but I don't see the people in the crowd as much," he laments.
"There are a lot of people not making any money up there, but there's passion," he says. "It's a passion project for every one of these people to get bookings and entertain some people."
Jake is optimistic about the current scene, that it might be the launching pad for something bigger. His goal is to show that through his pictures by posting them on his Facebook page and letting bands use them for promotion.
On a show night, he'll often bounce from one venue to the other, particularly downtown, when a small act might be playing at Frontier Brewing while a punk or rock act is thrashing it out across the street at the Spotlight Lounge.
"This is local music and they aren't always feeling 100 percent confident, so I'm trying to find the moments when they are rocking … in their most raw version of themselves," he said.
After a night of shooting and still feeling the energy, Jake will stay up even later editing his photos and posting them online.
"It's a pretty big priority in my life right now," he said.
"I've been through the wringer in life," he said, but it's always been music that helped him manage. The CD player and headphones helped him survive school bus rides as a kid, and a thriving music scene allowed him to explore his love of photography. Now it's on the cusp of happening again, and he wants to do his part to help local music thrive.
"I always let music boggle my mind and let myself get lost in it," he said. "I think music is the language that help keeps us together."
---
Jake Hoffman's Casper music photos can be seen at his Facebook page.