CASPER, Wyo. — About 23 students in second through fifth grade grabbed shovels and put their hands into the dirt to help plant several trees in observation of Earth Day on Friday morning at Fairdale Park.
The planting ceremony, organized by Keep Casper Beautiful along with the City of Casper, marks Earth Day as well as Arbor Day, which technically lands on April 29.
Ten trees in total were planted at Fairdale Park on Friday. Later in the afternoon, Flowstate volunteers and city arborists planted several ponderosas and a couple Colorado spruces so that they would grow to screen off the view of the commercial area to the north, said the city's chief arborist Jim Gerhart.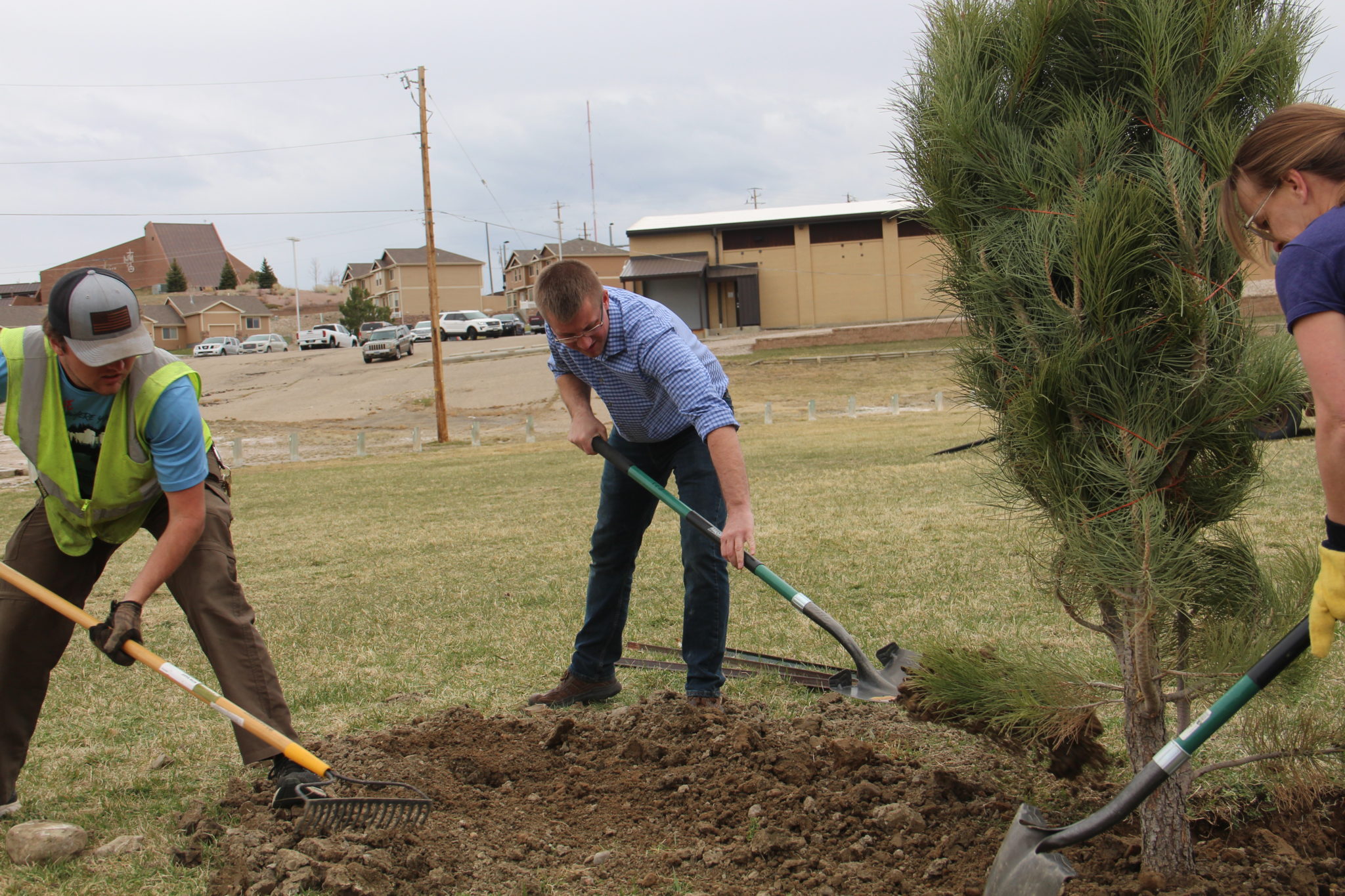 Mature ponderosas are notable for the reddish color that emerges on their trunks beneath the scaly bark.
To help the trees cope with Wyoming's wind for the next year, city crews pounded three support posts and rigged lines to encircle the trunks. There's still some room for movement, though; "that way, the tree knows what it's got to deal with," Gerhart said. After about a year, the roots will become established and the posts will be removed.