CASPER, Wyo. — At one point in history, the Independent Order of Odd Fellows was the largest fraternity organization in the world, with some 10,000 lodges in 26 countries.
While far fewer Odd Fellow chapters still exist, one of their grand lodges remains an important landmark in downtown Casper.
Opened in 1950 just around the corner from the group's former lodge, the Odd Fellows building was celebrated as an ultra-modern, three-story air-conditioned complex with retail and office space and three small to large rooms on the second floor for Odd Fellow rituals and events.
Casper real estate developer and businessman Charles Walsh bought the building in 2007 and went about updating the systems while restoring the building's historic features. He rebranded it as The Walcott Galleria, and in 2009 it was listed on the National Register of Historic Buildings.
When Walsh decided to put the property up for sale, four Casper investors saw an opportunity to continue his efforts.
Ryan McIntyre and Erick Berdahl own downtown properties together, and decided to approach Walsh.
"We put an impromptu offer in because I knew there was another offer potentially on the table," said Ryan. "We met with Charles and essentially wanted him to believe in our vision of keeping it local and not changing everything he worked hard to build, but utilize it and make it busier than it had been."
Shane True, who owns a number of Casper properties, and Samantha Harkins, who owns Lee Brennon Charles Home Market, then came on board as partners.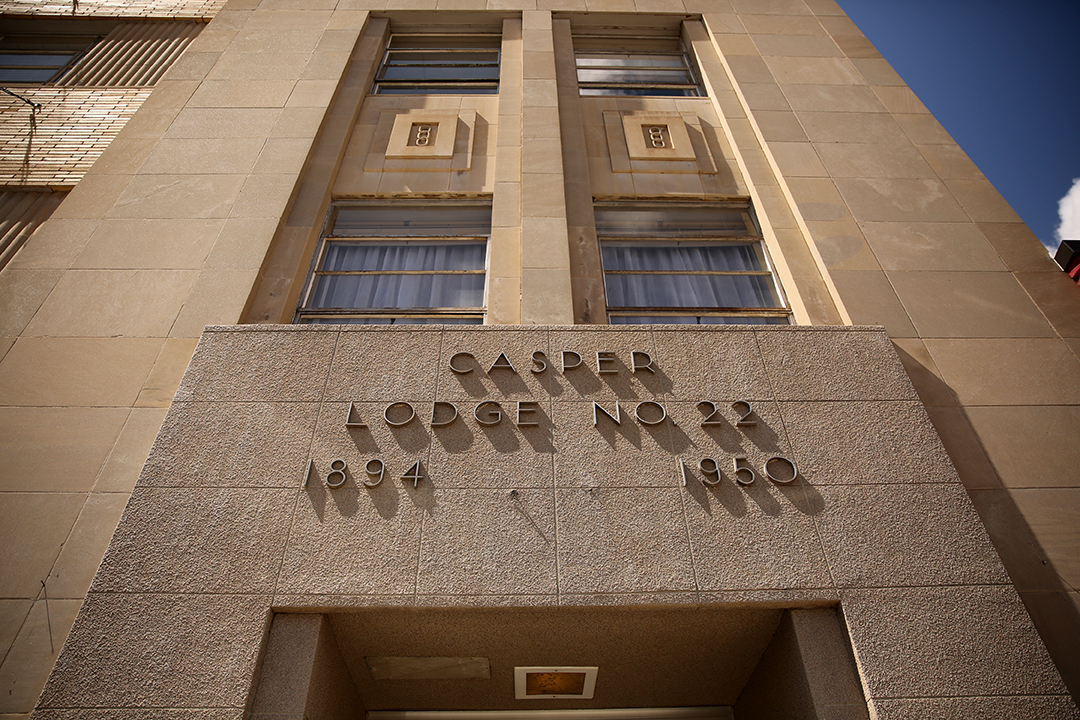 Most of the building's offices and retail space is rented. What the group really wants to focus on is attracting people to the unique entertainment spaces.
Three spaces on the second floor range from small to very large. A theater with movable and fixed seating features some of the best acoustics in town, according to Ryan. Samantha says wedding or party planners have options of using one or all of the spaces for events, depending on their needs.
"They can have a ceremony here, they can have a reception here, they can do a rehearsal dinner," she said. "We really could encompass their entire wedding or event in one space. There are a lot of places where you really can't do that in one location."
Along with weddings, they plan to pursue parties, graduations, holiday events, and music shows.
The group says getting more traffic downtown would help the Galleria and other business. One solution would be to convert the one-way Wolcott and Durbin streets back into two-way streets.
"We need to get more traffic into downtown and get more people coming into the building," said Erick.
The building's history and Charles Walsh's work to preserve it is not lost on the new owners.
"We high-five every time we come in here," said Erick.
"It's really neat to own a piece of history, because they don't build stuff like this anymore," said Ryan. "It's incredible."
---
Information on booking events or renting space at the Wolcott Galleria can be found at www.wolcottgalleria.com or by calling 307-247-0495.