CASPER, Wyo. — On Monday, Evansville's Town Council agreed on a contractor to begin work on an approach to a future dog park, approved setback exceptions for structures in a nearby community, and granted an easement for Mountain West Technologies to install fiber-optics infrastructure on town property.
Dog Park approach contract
In February, the council approved $17,185 in one-cent funds to fill in and pave over a drainage ditch off Veterans Road. It's the first step in providing an approach apron to a vacant dirt area where the town hopes to build a dog park.
Town Engineer Shane Porter told the council April 25 that two bids had come in for the project. 71 Construction bid at $29,599, and Installation and Service Co. bid at $25,822. Porter attributed the disparity in these estimates compared to his own to inflation and rising cost of materials.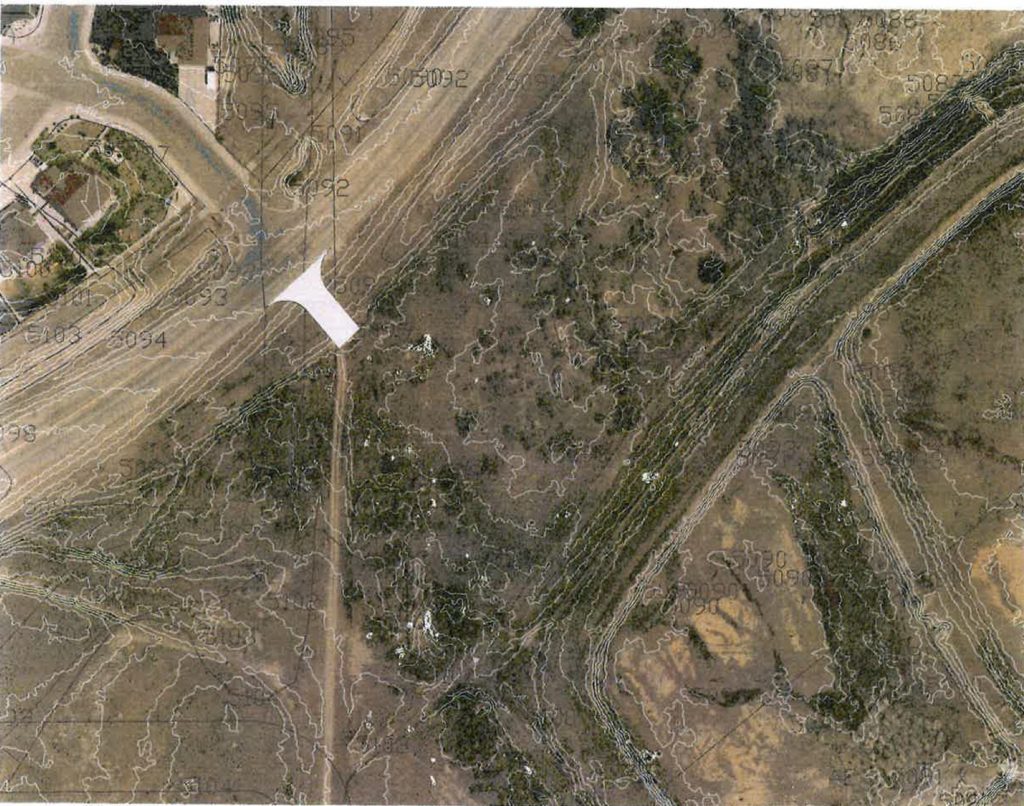 Porter returned with an itemized breakdown of ISCO's proposal so the council could draw direct comparisons. The project will include new topsoil, installation of a culvert and asphalt.
"My note is: [It's] more than we anticipated," Mayor Chad Edwards said, "but this project has been lingering on and it's been needed for a long time."
Council awarded the bid to ISCO.
Setbacks for Aspens
Council approved a resolution allowing modifying the space for the required distance between certain adjacent accessory structures from 10 feet to 5.
During public comment on the issue April 25, Town Planner Scott Radden and Aspen Park manager Mark Stylz explained that the rolling topography of the area makes it untenable for many residents to put storage sheds 10 feet apart from each other. Stylz added the community is aiming to keep the roads clear of accessory vehicles and property that could be easily stored.
Radden said this would be an acceptable request, given the International Residential Code's recommendation for 10-foot setbacks primarily applies to structures that aren't "dry," meaning they are equipped with electrical or water lines.
Council's resolution approves the variance for "dry" structures. Edwards said April 25 that such a modification may alleviate cluttered roads elsewhere in the town.
Mountain West
Council approved an easement allowing Mountain West Technologies to install fiber-optic cables and associated equipment on the parcel of town property shared by the Evansville Fire Department.  
Last year, Mountain West applied for a federal grant to bring fiber-optic infrastructure and 1 GB synchronous service to Evansville at no cost to the town.