CASPER, Wyo. — During a signing ceremony for media on Thursday afternoon, Lady T-Bird guard Joseana "Jo" Vaz was asked what she will miss most about her time in Casper.
With perfect deadpan timing, she responded: "The wind."
The bond she and her teammates share was palpable as they burst into laughter. Tears followed as Vaz described the warmth and kindness she felt here, even though her hometown is thousands of miles away in Praia, Cape Verde, off the coast of West Africa.
"Before I came here, I was so scared," she said. "I found out that Casper has great people."
Vaz is leaving Casper to further her studies at Colorado State University.
She was joined by three of her teammates, who vary from home-grown to far-flung, during the ceremony.
Natrona County High School's Kate Robertson will be playing for the University of Alaska – Anchorage; Dejaan Schuler, from Te Aroha, New Zealand, will head to Stetson University in Deland, Florida; and Esperanza Belen Morales-Lopez, from Alicante, Spain, signed with the University of New Hampshire in Durham, New Hampshire.
Morales-Lopez echoed Vaz's feelings.
"For us internationals, being away from home, it's really good to have some people that take care of you and treat you like you're family," she said.
"I told them all, 'You can come to Spain, my house is open to all of you,'" she said. "It is great to have created those friendships."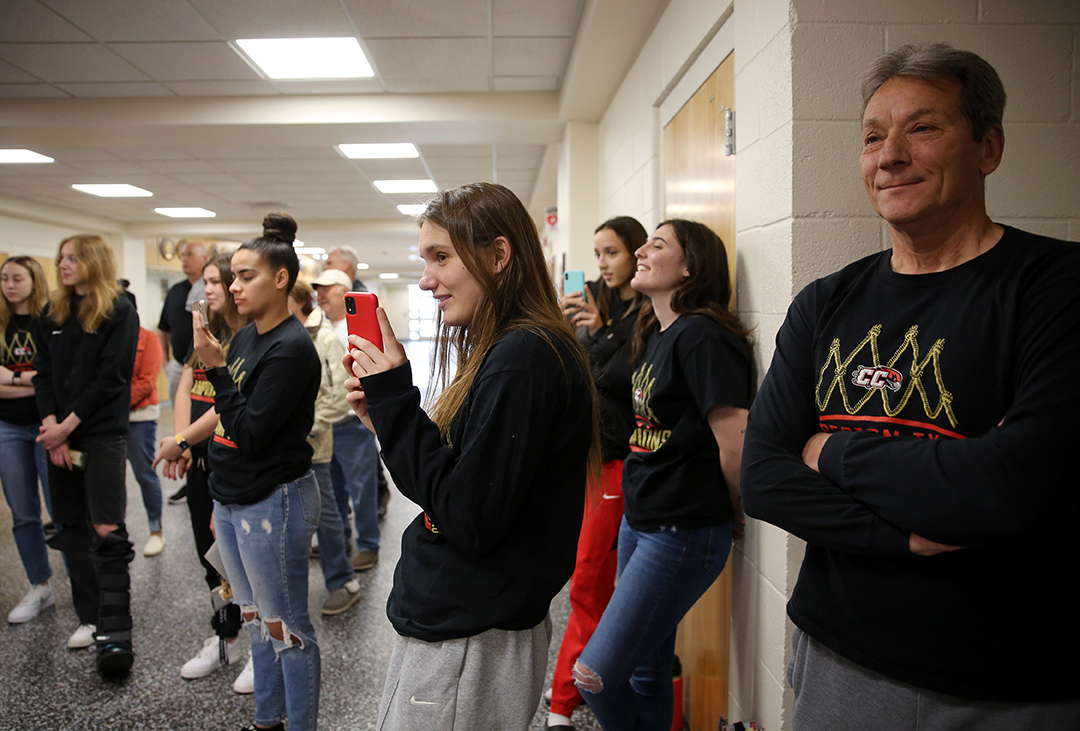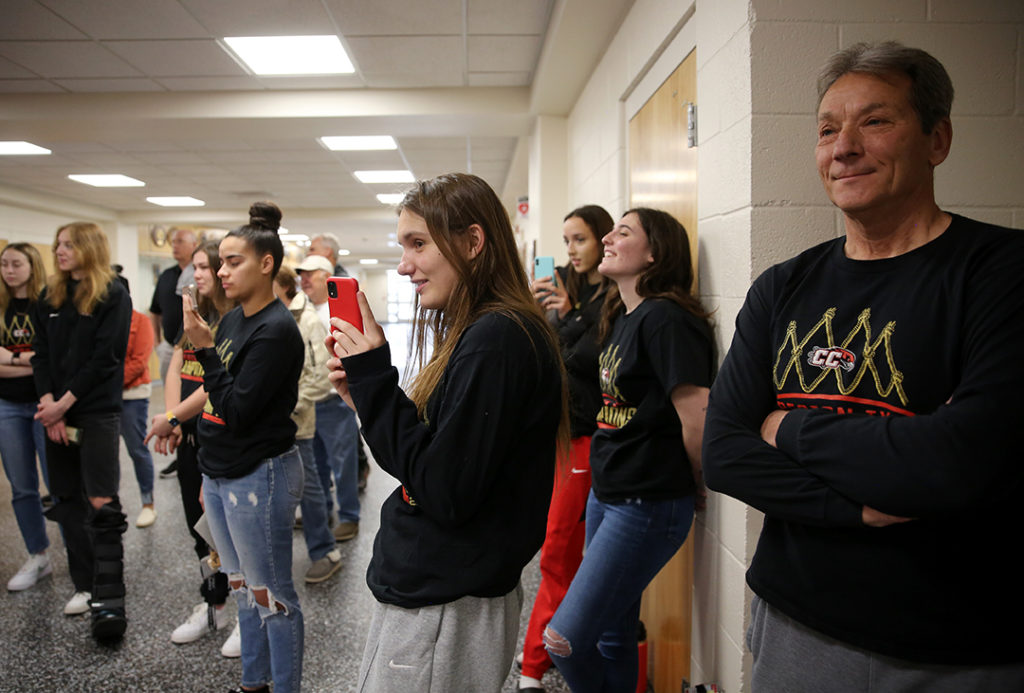 For Casper native Robertson, her journey is just beginning.
"I'm super excited," she said. "Being from Casper, I think I'm excited to get out and experience a little bit more of the world."
"Coming from a winning program, I wanted to continue that on my next place, and the coaches and the girls were amazing. So that's why I chose Alaska."
Schuler couldn't help but also mention the weather factor.
"I'm looking forward to it; I'm going to get some warmth," she said. "Instead of having two years of winter, I'm going to have two years of summer."
She mentioned the family atmosphere at Casper College, and looked for some of that while choosing her next school.
"You guys have set the bar really high for that, and it's kind of hard to match, but I think Stetson is going to do that very well," she said.