CASPER, Wyo. — The dedication of a new pool officially put an end to a swimming drought at Natrona County High School in Casper on Wednesday.
Natrona County School District board and trustee members gathered with educators and swim students for the ceremony, which was marked by a ribbon cutting and a synchronized jump by student swimmers into the glistening water.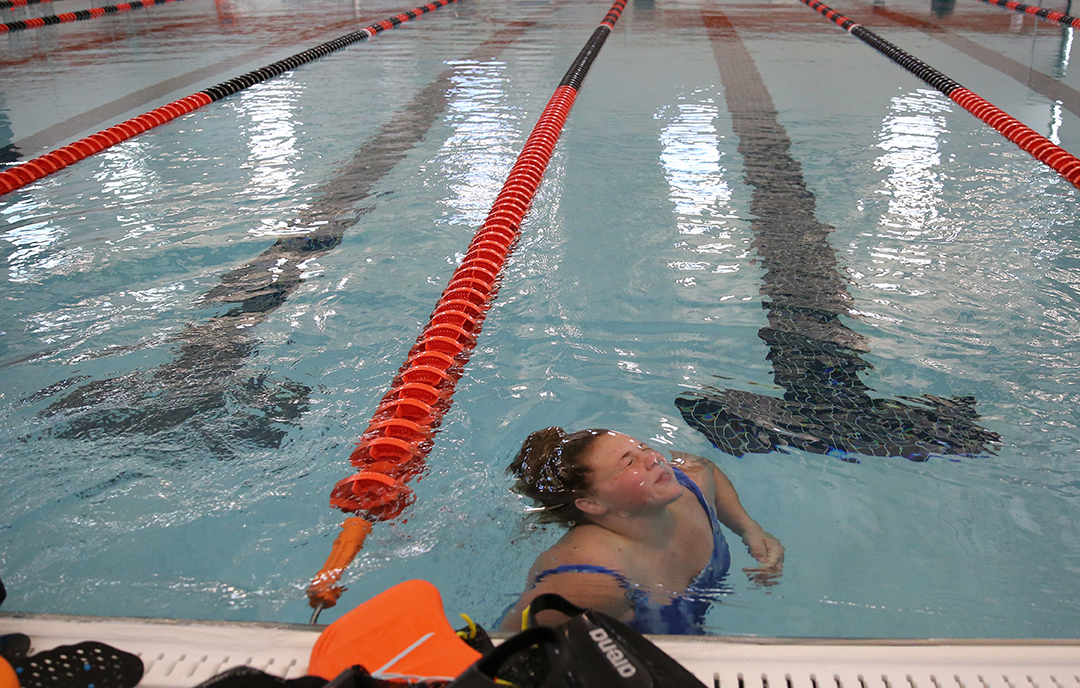 "Today is a great day to be a Mustang," NCHS Principal Aaron Wilson said. "We've been using it for a little bit, but this year, all of our students and all of our girls and boys swim teams will have access, and it's a great opportunity for all of our students."
The original pool was built in the early 1930s and was the first indoor pool in Wyoming. Though historic, it was too small for diving and proper modern swim training, and had become unreliable and obsolete over the decades. It was demolished in 2014 during NCHS's complete renovation, but after voters rejected a $33 million bond for school improvements, a new pool seemed in doubt.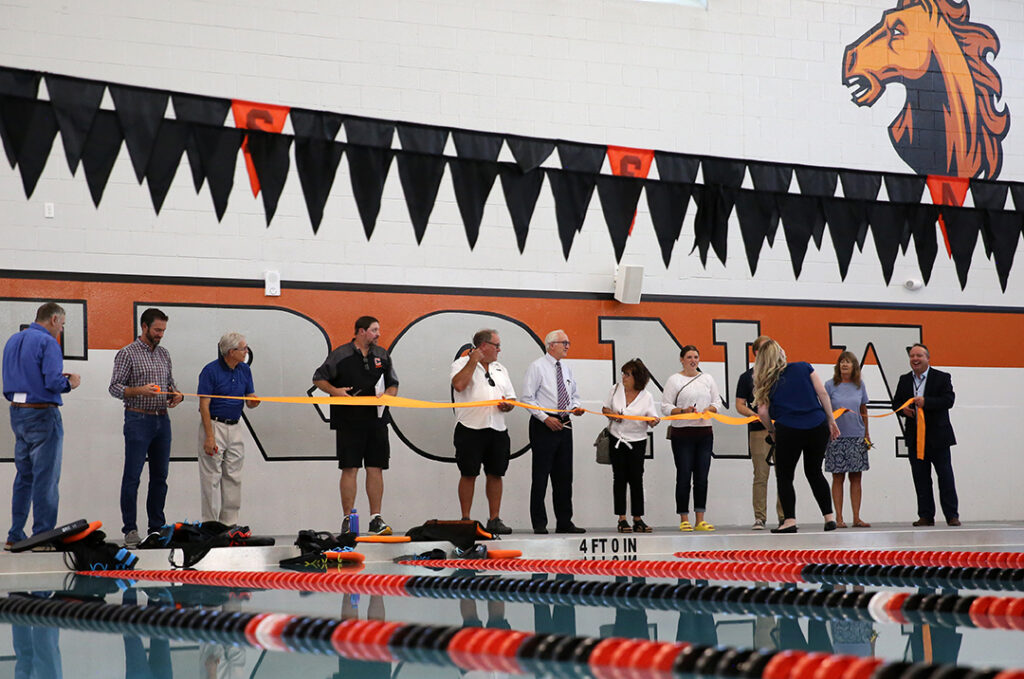 Funding for the $10.2 million facility was eventually accomplished with $5 million earmarked from the district's Capital Projects Fund to go toward the pool and $5,237,630 from an existing portion of NCSD's recreation mill levy.
In the meantime, NCHS swimming students were shuttled between Kelly Walsh High School's facility, as well as the Casper Recreation Center pool and the YMCA.
"I also want to send out a thank you to Kelly Walsh High School and recognize them," Wilson said. "Over the last 10 years or so they have been extremely accommodating to our swimmers and our PE students, as we did not have a building and a pool."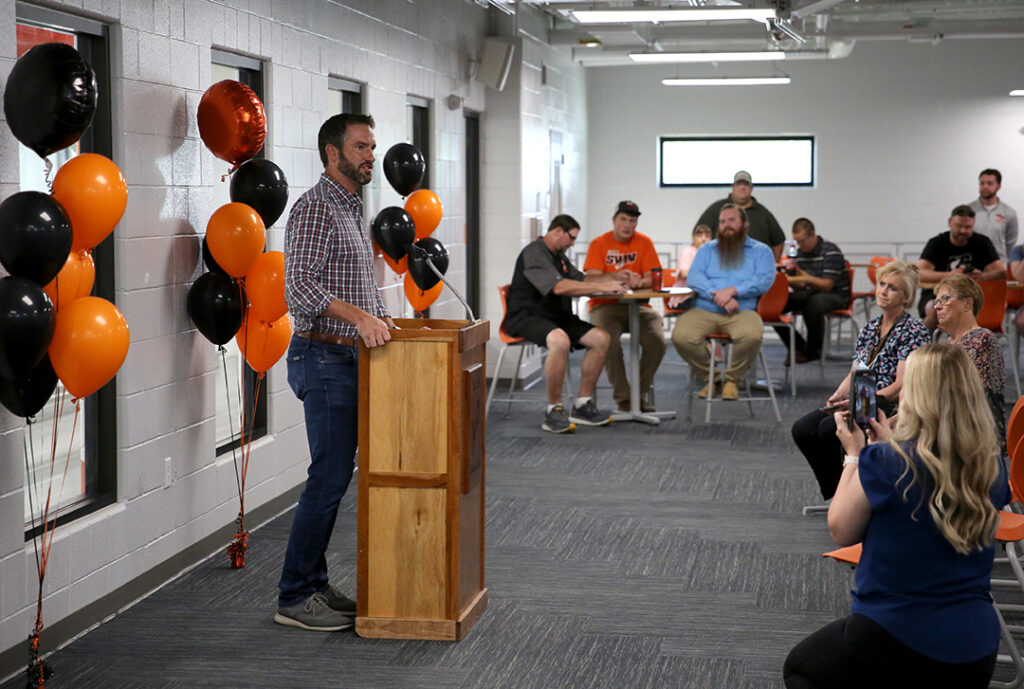 "Eight years ago, this project was dead in the water," said Natrona County School District's trustee board and infrastructure chair Ray Catellier during his remarks, thanking the school board trustees and other community members for eventually devising a plan. "Thank you to the Casper community, and I'm just so excited that there [will be] generations of students and community members that will put this pool to good use."
NCHS's PE department head and former swimming coach Jarvis Bliss described the "bruised faces and noses" students would sometimes suffer from due to swimming too close to other students in the old, narrow pool. The new facility is regulation-size, equal to KWHS's pool.
"It's the same tank that Kelly's got: It is 25 yards, eight lanes, 13 feet in the deep end, four feet in the shallow," he said.
"In a lot of ways it was emotional when we had to close the old pool," he said, mentioning murals that students had painted over the ages and years of memories made there.
"But this new facility, wow," he said. "It is so incredible that we are here today."