CASPER, Wyo. — Dana Volney, a marketing professional working for Keefe's Flowers, parked the familiar florist's van in a parking lot between the Townsend Justice Center and the downtown Post Office on Wednesday afternoon.
Volney and another Keefe's employee chose the post office as their first stop on Wednesday during their quest to hand out 25 small floral arrangements to random people. It was part of an annual national campaign by the Society of American Florists in which the social media hashtag #PetalItForward is used as participants hand out complimentary flowers.
"At least one florist in every state is doing it," said Volney. "It's really neat, and it's just a fun day."
Perhaps understandably, the first couple of encounters were met with strong suspicion.
"Why?" barked a man exiting the post office when asked if he'd like some flowers. He soon warmed up after Volney explained their mission. It also gave Volney a chance to refine her approach.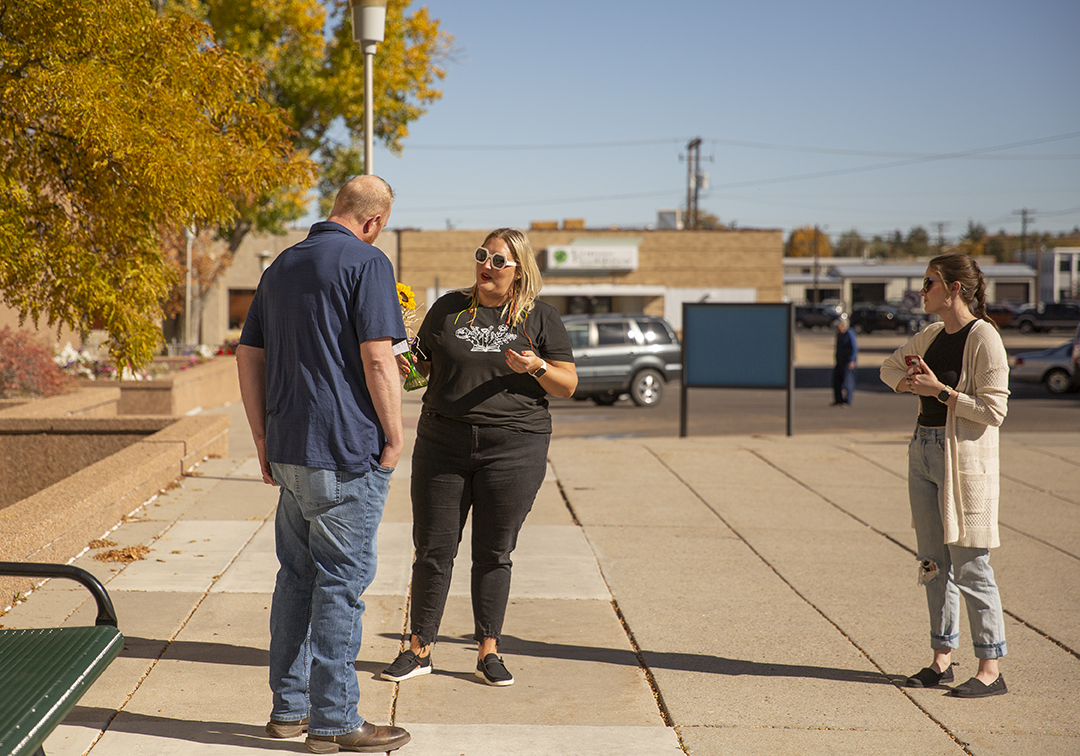 Next up was a man sweeping fallen leaves at the Dick Cheney Federal Building's front entrance. Jimmy John Kerr said he works with NOWCAP, who is contracted to supply cleaning crews to the building. After posing for a photo, he quickly went inside the building to present the bouquet to the rest of the custodial staff. "People usually don't notice us," he later said.
A couple more bouquets were handed out, each one going more smoothly than the last as the Keefe's team gained confidence.
Tiffany Dorf was returning to her car after an uncomfortable courtroom visit concerning a case with a person whom she describes as an ex. The Keefe's van had parked next to Dorf's car earlier, and the team was preparing to leave for another location.
Volney grabbed another arrangement to approach Dorf. The two quickly embraced.
"I feel like I'm gonna cry," said Dorf. "I don't get flowers. I think the last time I got flowers was like eight years ago."