CASPER, Wyo. — There's a common career expectation with estheticians just starting out in the business. Generally one has to find an established salon with room and end up working under them while building a client base before eventually striking out alone.
Two Casper friends asked themselves, "Why wait?"
"We just thought we'd go all for it," said Kali Keene.
"We decided to make our own name for ourselves," said Linda Lombardi. "You can't get ahead if you're just working for someone else."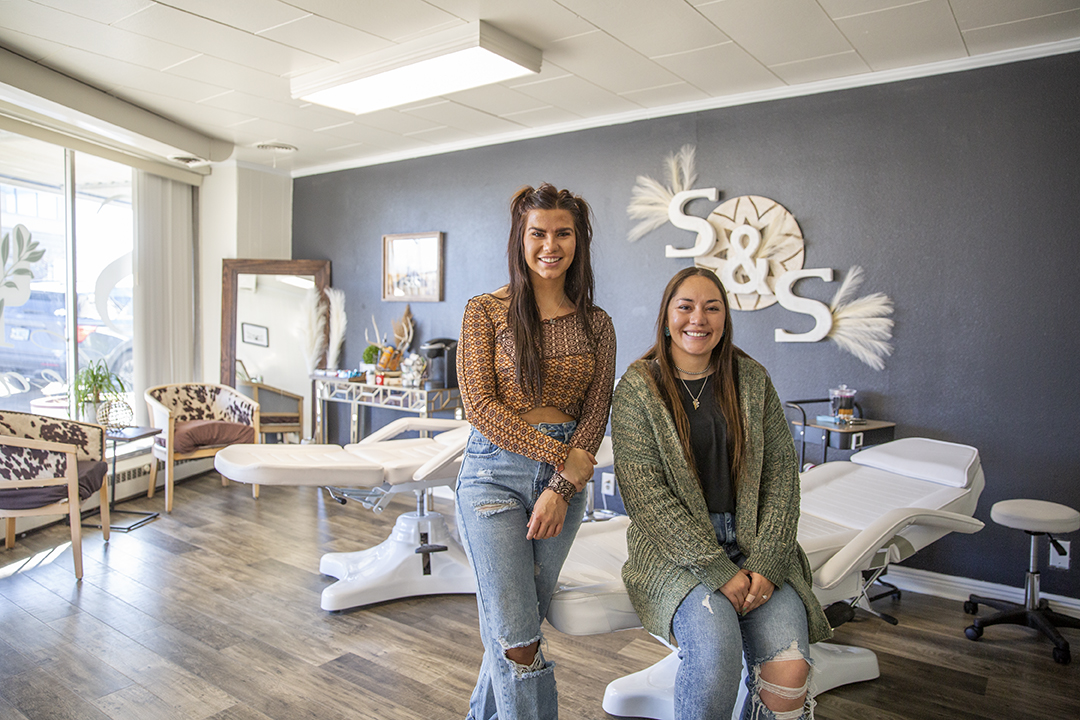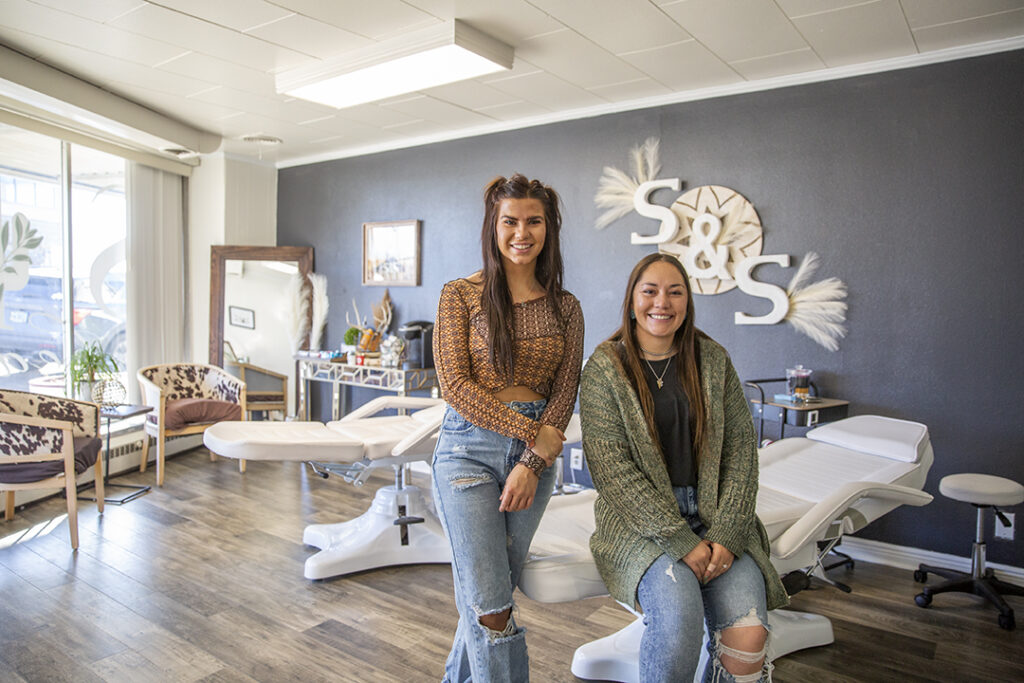 Keene, 24, and Lombardi, 23, both met while attending Casper College and became fast friends. Eventually college wasn't what they were looking for, so they decided to become estheticians, a profession that specializes in skin care while coaching clients on healthy food and diet choices for an overall healthy lifestyle.
Keene started her brand Simply Sage, and Lombardi established Saguaro Beauty and Esthetics. They each run their services in the new S & S Beauty Salon at 144 E. Midwest Ave. in downtown Casper, covering skin peels, waxing, eyelash work and facials.
"We wanted to make a difference in the community for women of all ages, to make them feel confident in their own skin and do whatever we can do to help them," said Lombardi. " We love it, and it's fun for us.
"It's been a life-changing experience."
Keene is a Wyoming native, having grown up in Riverton. Lombardi grew up in Flagstaff, Arizona. They've each embraced symbolism from their respective home states for branding.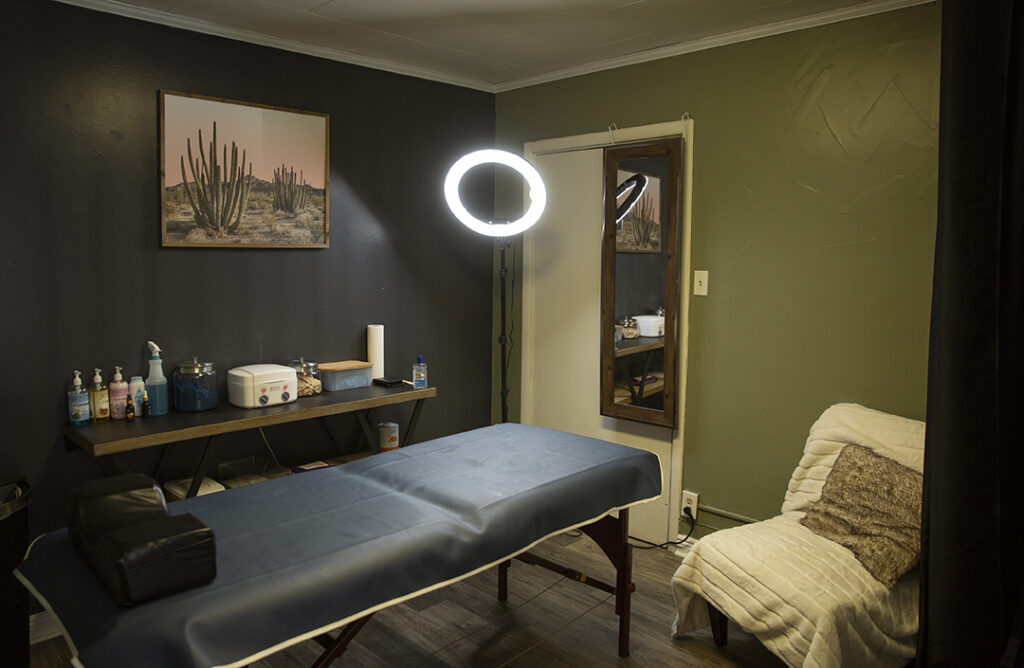 "We get the S & S for 'saguaro' and 'sage,'" said Lombardi. "The state flower is a cactus where I'm from and they're my favorite thing."
"Sage and Wyoming, it's kind of known for that," said Keene, "so we just combined them both and we think it's perfect."
After getting licensed, the next hurdle was finding a usable space.
"We looked everywhere downtown and found a few different buildings," said Lombardi. Many were out of their price range, though, and most wouldn't allow a remodel to meet specific needs and codes for a salon. Eventually they found the space on Midwest, with landlords who offered them a fair price and the ability to start with a clean slate.
Weeks of hands-on remodeling and painting ensued before the space was ready, exuding a calm atmosphere and utilizing a comforting color scheme.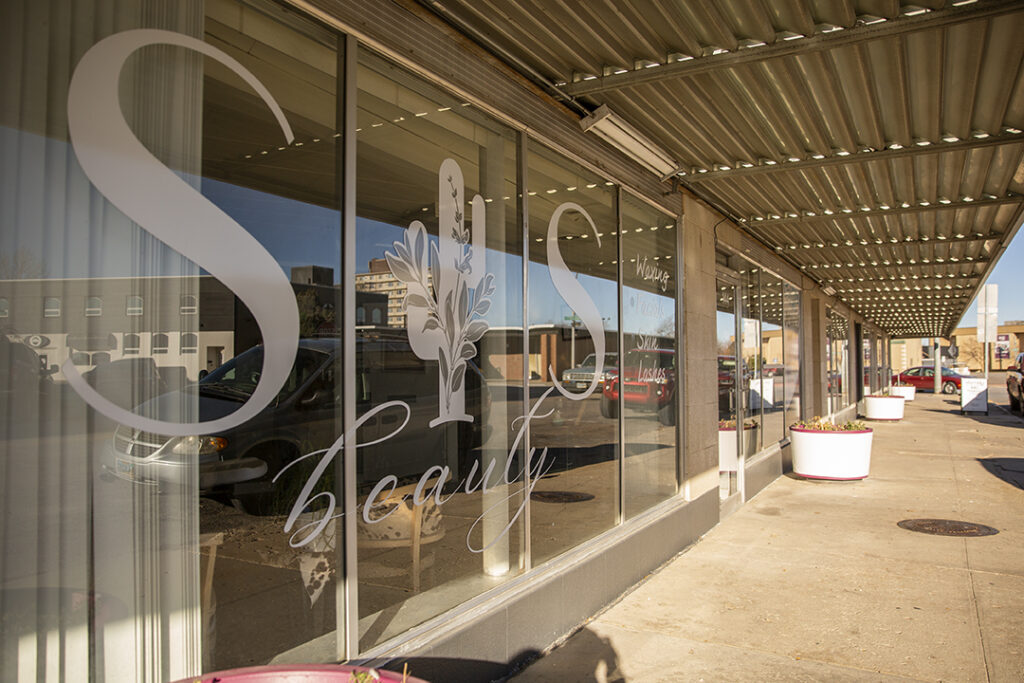 Relaxation is important, they said.
"The inside [health] of your body is how it's going to show on the outside," said Lombardi. "Someone that walks in to talk to us with lots of acne and stress wrinkles, you can tell that they're either stressed on the inside or their gut health isn't good. So we want to educate people, because we aren't just here to fix your skin, but we're here to help our clients along for the entire journey."
With their new downtown location, the business owners want to become part of the local fabric.
"We love the downtown community," said Lombardi.
"We've talked to everyone down here," said Keene, "and everyone down here has been really supportive."
S & S Beauty Salon has officially opened, but a grand opening celebration is scheduled on Saturday, Nov. 19 from noon to 4 p.m. "We want to bring people in," said Keene. "Everyone that walks in the door will get automatic door prizes, and if they stay and put in for drawings, they'll be eligible for prizes."
Food and drinks from different vendors will also be offered, along with "flash tattoos," small pre-designed tats available for a modest price.
"We want people to meet us and be super open with everyone," said Lombardi.
---
S & S Beauty Salon is located at 144 E. Midwest Ave. Linda Lombardi's Saguaro Beauty can be reached at 928-970-1887 or saguarobeautyllc@gmail.com. Kali Keene's Simply Sage Esthetics can be reached at 208-705-1105 and online at kalikeene.glossgenius.com.