CASPER, Wyo. — Local healthy fast food restaurant Crav-A-Bowl is closing its downtown location, according to its owner, Darbi Westman.
"It's with a heavy heart that I have to close down Crav-A-Bowl," she posted on the restaurant's social media earlier this week.
In a message to Oil City News, Westman said inflation and other economic pressures led to her decision to close the brick-and-mortar location, which opened in September 2021, inside the former Sandwich Bar space.
Westman said she plans to relaunch the food truck next spring and return to seasonal business.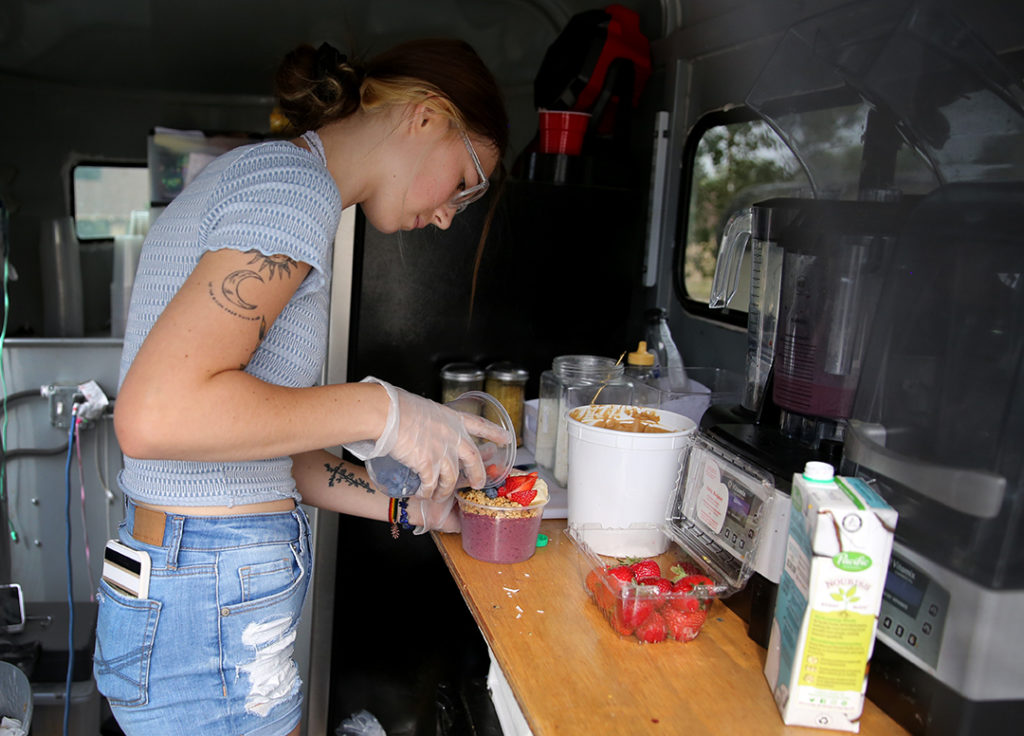 Westman first launched Crav-A-Bowl as a food truck in early 2021, serving healthy açaí bowls inspired by food she and her husband ate while vacationing in Hawaii. The mobile version soon became very popular at outdoor events as word-of-mouth spread.
According to her Facebook post, Crav-A-Bowl's downtown location will close after business hours on Saturday, Dec. 10. This week's hours are from 8 a.m. to 2 p.m. through Friday, and 10 a.m. to 2 p.m. on Saturday.