CASPER, Wyo. — At first glance, Natrona County High School senior Cody Crawford doesn't stand out as a skier.
At 6-foot-1 and 285 lbs., the athlete seems much more at home on the football field — which, of course, he is. However, skiing is still a passion, and he's competing in the giant slalom with the NC ski team this season.
"My dad skied in college, so he brought me and my sister up on the club teams here, and we joined the high school team," he said on Wednesday during a signing ceremony after school at NCHS.
However, the school's commons area wasn't there to celebrate his skiing abilities. They gathered to celebrate his ceremonial signing of a letter of intent to the University of Wyoming to play football.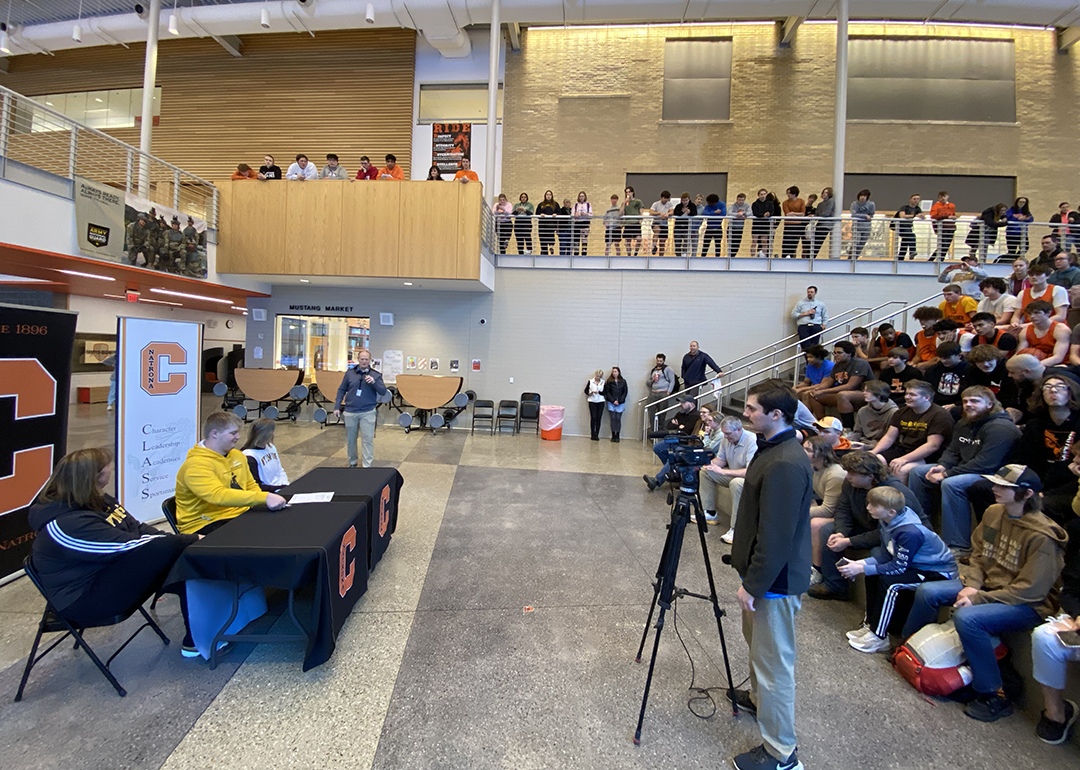 Cody described UW as having "great teammates, great coaches" and said he appreciated the enthusiasm he felt after being evaluated by its coaching staff.
He chose UW over offers from Black Hills and Chadron, he said, coming off of what he described as a fantastic year at NCHS.
"We were very fortunate this year from a schedule and athletic standpoint, where we just kept building and just kept getting better at every game."
"We had ups and downs, wins and losses," he continued, "but just kept getting better the entire time, and we kept growing."
Cody plans to study phycology at UW, he said.