CASPER, Wyo. — It wasn't long ago when longtime Casper native Gail Knight was sick. Very sick.
"I was dealing with fibromyalgia, and I needed a CPAP machine to sleep, and I had migraines," she said. The migraines were bad enough to incapacitate her for hours, not only causing her terrible pain but forcing her to spend up to 15 days each month in bed. She also dealt with multiple allergies and digestive issues.
Traditional medical treatments weren't working, so in desperation she began doing research and made drastic adjustments to her diet.
She phased out what she called primary allergens, such as corn, dairy, soy, potatoes, tomatoes and sugar. Within a few months, most of her symptoms had vanished. From there she decided to learn more and get credentialed.
"I went to school for several years, so now I'm a functional nutritional therapy practitioner, and my other designation is a master restorative wellness practitioner," she said.
The certifications are proudly displayed right at the entrance of Wellness Matters, the new business she and her husband, Sam, launched last month just across from their other longtime business, Service First Insurance.
The new business is a home base for Gail's practice, where she aims to create a comfortable environment for people to ask questions and buy products that might work.
The business was a natural extension of Gail's consulting experience, which unexpectedly grew out of her insurance work.
"I was seeing clients in my insurance agency," she said. "We would talk to them about their health insurance, and then they'd say, 'Oh, I've this or that going on,' and I would sit and make plans with them and they'd start getting better."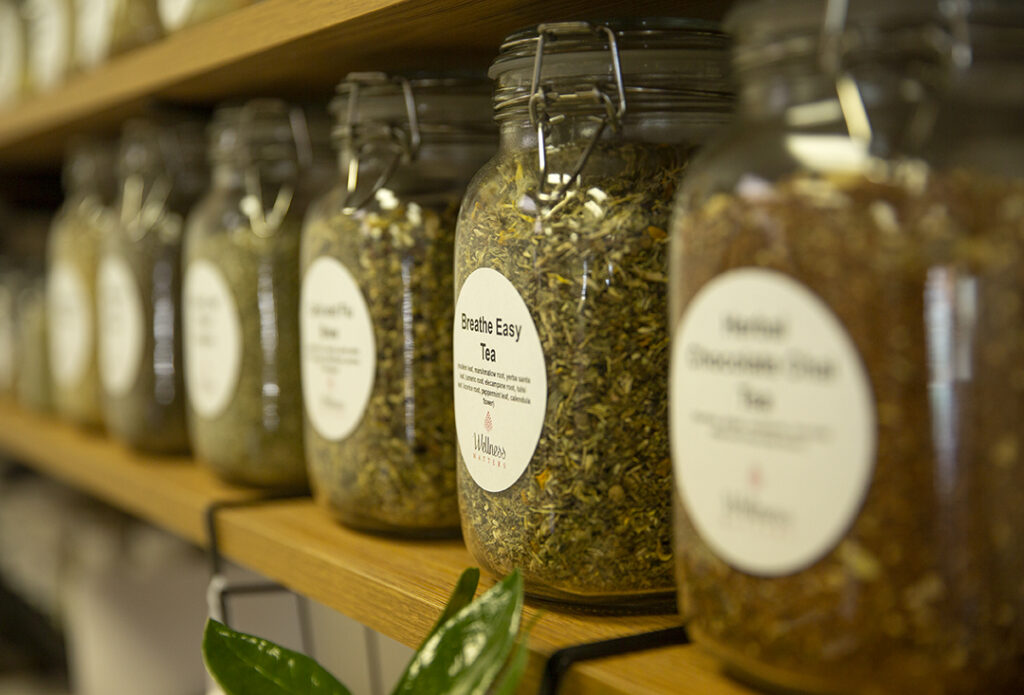 "There are a lot of people who need this type of support, but they don't know what they need and they don't know where to get it," she said.
Along with a wide assortment of supplements, there are also herbs, spices and teas displayed in large glass containers at the front desk.
"We wanted for those people who like to make their own medicine to be able to buy whole organic, ethically sourced food ingredients," she said. "If you want to make your own elderberry syrup, which is antiviral, I have the whole organic elderberries and the resources to help you understand how to make it." She also carries pre-made syrup for those who prefer that option.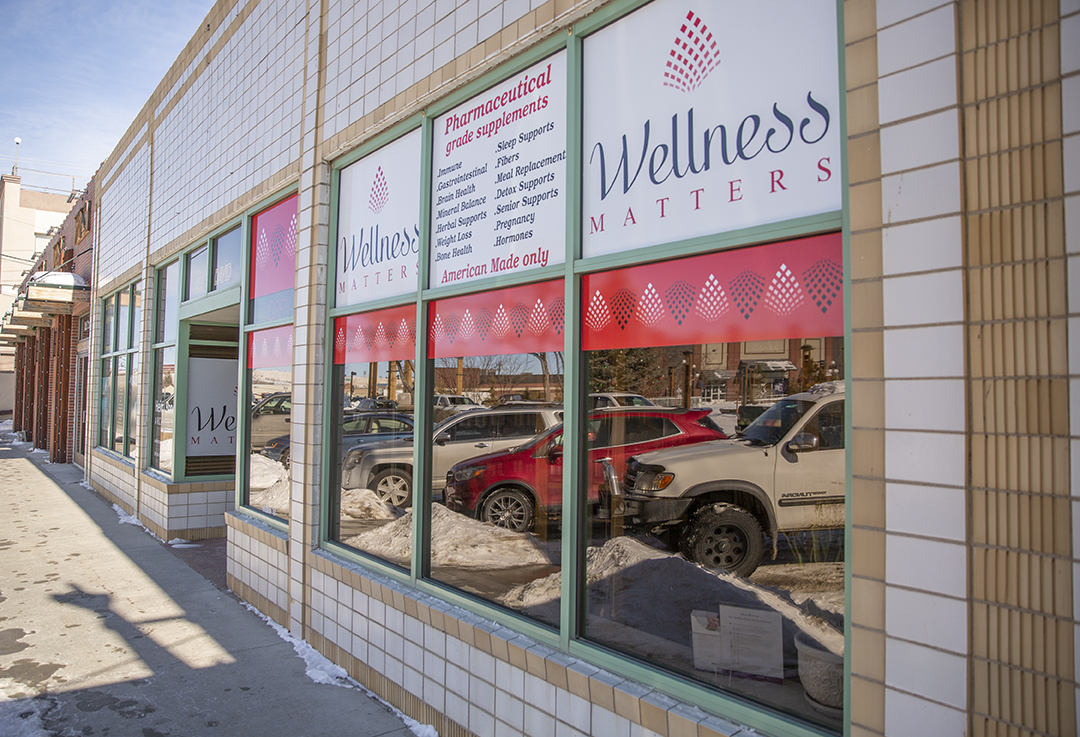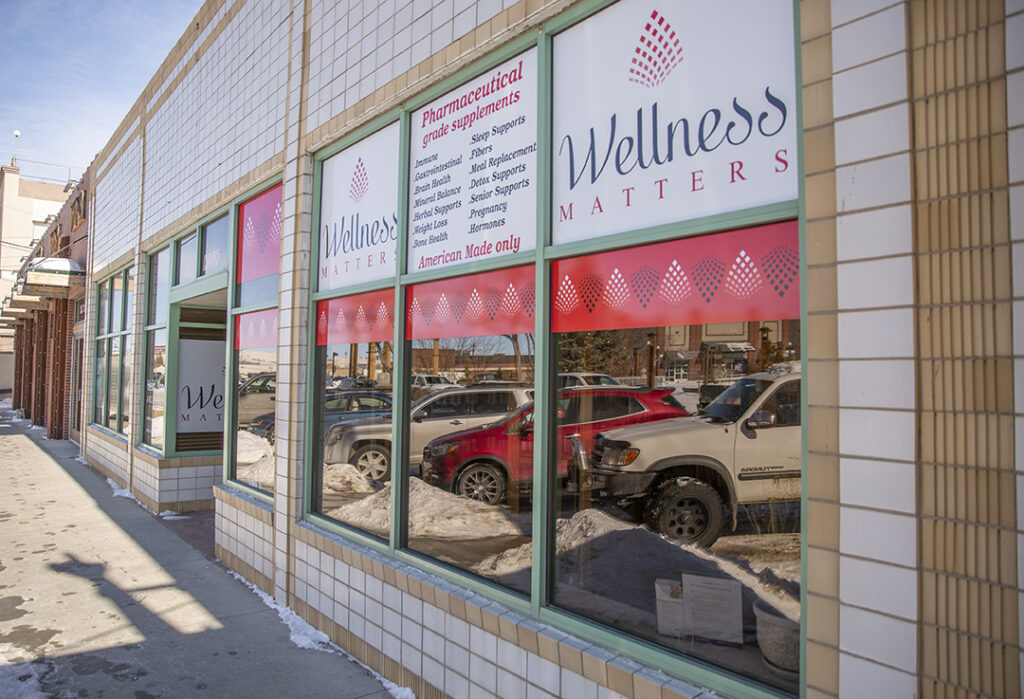 The internet is full of information on alternative medicines, and plenty of it can be dangerous. That's a trap she can help clients avoid, she said.
"If you're going to do something without any sort of direction, it can be harmful," she said.
"There are a lot of drug interactions that are really important to know about," she added. "This is a piece that doctors know but they often miss, because it's not part of the scope of what they do."
Among some of the other areas Gail's consultation covers are safe and effective fasts and cooking techniques, and she plans to start classes to help people lose weight.
Health obviously affects mood, and Gail says she's helped clients who have gone through divorces or experienced other losses in life.
"It's really great," she said. "I love that people trust me enough to tell me their stories and what they're dealing with."
---
Wellness Matters is located at 235 S. David St., Suite C, across from David Street Station, and can be reached at 307-258-7733. Their hours are Tuesday through Friday from 11 a.m. to 7 p.m. and Saturday from 10 a.m. to 5 p.m. They also book appointments after hours. Click here for their Facebook page.