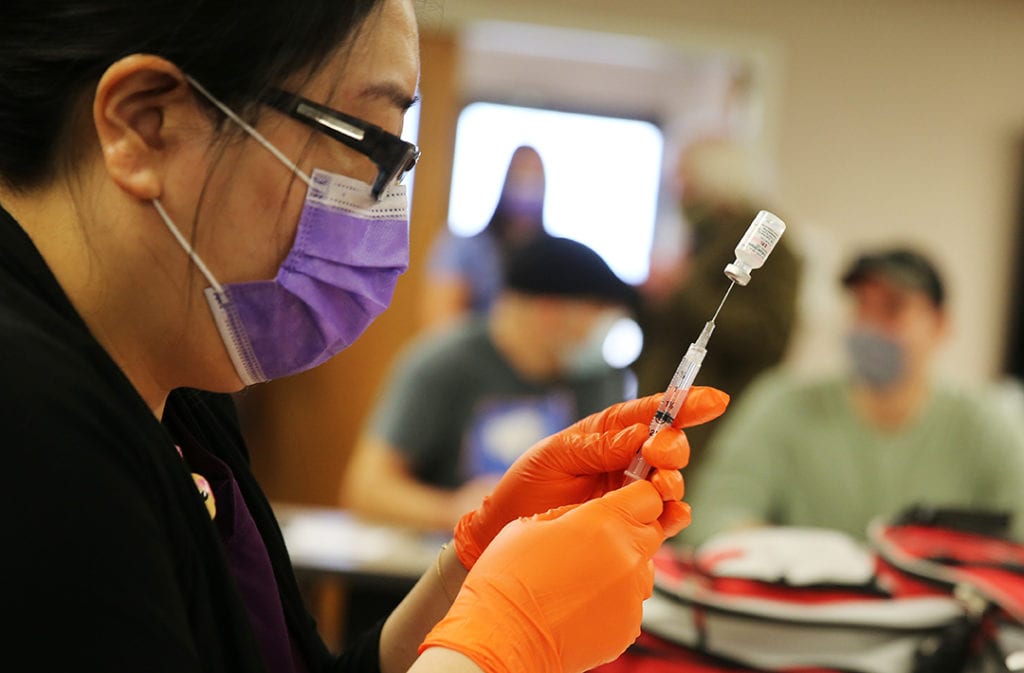 CASPER, Wyo. – Wyoming remains among the lowest ranking states for vaccine compliance, an issue that has dogged the state for months.
According to data published last week by the New York Times, Wyoming is just ahead of Mississippi, Alabama, and Louisiana with 47 percent of adults having received at least one dose of the COVID-19 vaccine.
At that pace, it will be 10 months before Wyoming's population reaches the Biden administration's vaccine rate goal of 70 percent by July 4.
Article continues below...
Other states below the 50 percent mark are Tennessee and West Virginia, according to the NYT.
According to www.covidactnow.org, Natrona County has a vaccination rate of 33.6 percent. However, the site lists the county's "vulnerability level" as low, taking into account the low population density and health care challenges, among other factors.
As of Monday, June 7, the Wyoming Department of Health reports 369 active COVID-19 cases in the state, with nine new cases in Natrona County reported over the weekend.
---
The Latest Statistics from the Wyoming Department of Health:
---
What to do if you are feeling sick: In the wake of the COVID-19 outbreak, the Casper-Natrona County Health Department says that people who are feeling sick or exhibiting symptoms should contact their primary physician.
If you do not have a primary care provider, and live in Natrona County, please contact the COVID-19 hotline, operated by the Casper-Natrona County Department of Health. The line is open Monday – Friday 8:00 am – 5:00 pm 577-9892. Hotline services are intended for Natrona County residents and may not be able to provide specific information to persons calling from out of county.
Officials ask that you please do not self-report to the Emergency Room. Persons experiencing problems breathing should call 9-11.
For general inquiries and non-symptom related questions about COVID-19, please contact the Casper-Natrona County Health Department via email: covid@cnchd.org
---
Practice Social Distancing by putting distance between yourself and other people. This is especially important for people who are at higher risk of getting very sick.
Wash your hands often with soap and water for at least 20 seconds especially after you have been in a public place, or after blowing your nose, coughing, or sneezing. If soap and water are not readily available, use a hand sanitizer that contains at least 60% alcohol.
Avoid close contact with people who are sick
Stay home if you're sick
Cover coughs and sneezes. Cover your mouth and nose with a tissue when you cough or sneeze or use the inside of your elbow.
Clean AND disinfect frequently touched surfaces daily. This includes tables, doorknobs, light switches, countertops, handles, desks, phones, keyboards, toilets, faucets, and sinks.
A list of area closures attributed to COVID-19 are available here.