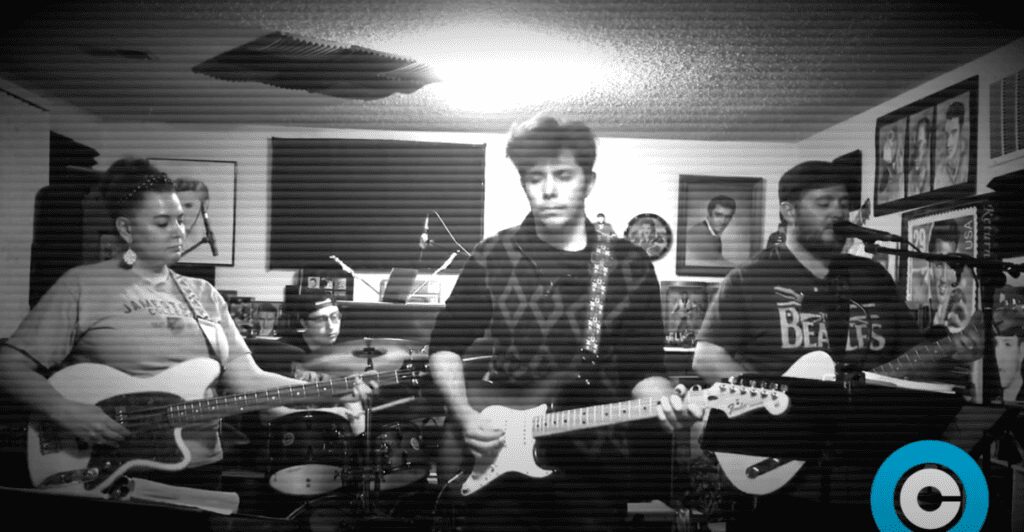 COVID-19 closures have affected businesses we all depend on, making it tough for Oil City residents to make ends meet. Perhaps no one has felt this more than our local musicians, many of whom earn their livings playing gigs at the bars, restaurants and other venues that have been closed for several weeks. We miss them…and they miss us.
All this month, Oil City News is rolling out a series of tiny COVID concerts*, one-song sets from local artists who aim to lift our readers' spirits while also sharing their gifts with the community they love.
Our latest tiny COVID concert comes to us from locals Mastermind of Monkey. Mastermind is a family act, featuring Tristan Adamson, Andrea Adamson and Jeramy Adamson and Drake Shearer. They specialize in rock covers from all eras, but they also have some great original tunes.
Article continues below...
Give them a follow at https://www.facebook.com/mastermindofmonkey/ or reach out to mastermindofmonkey@gmail.com with your questions. And, if you'd like to make a contribution to support the band, they have asked for donations to be made to Wyoming Food for Thought (WyomingFoodForThoughtProject.org). Rock on Oil City!
If you would like to submit your music for consideration for a future tiny COVID concert, please use the form below:
*with apologies to NPR's Tiny Desk Concerts, which you can enjoy here.
---
The Wyoming Department of Health provides COVID-19 case, variant, death, testing, hospital and vaccine data online. The department also shares information about how the data can be interpreted. COVID-19 safety recommendations are available from the CDC.