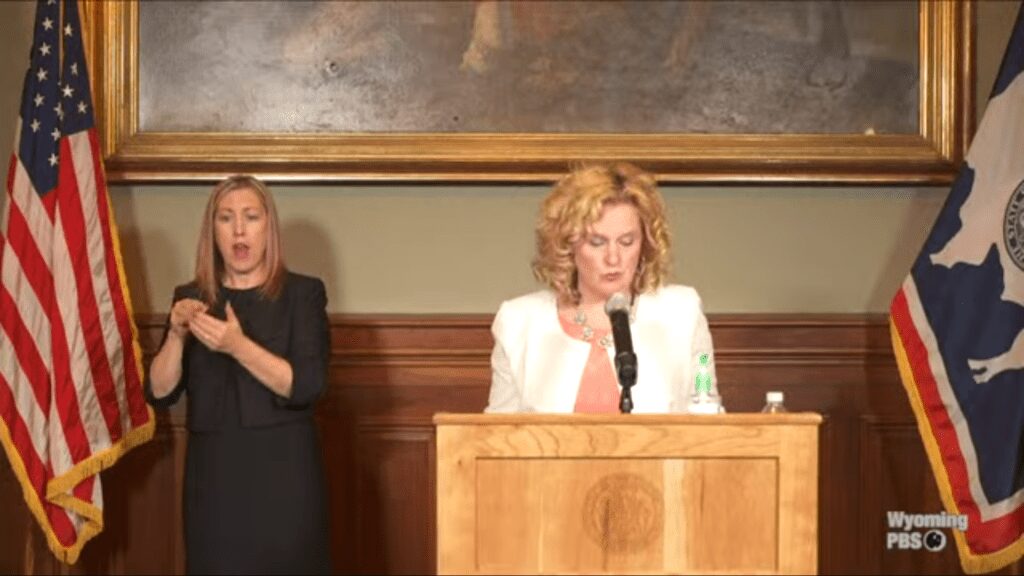 CASPER, Wyo. — Wyoming Superintendent Jillian Balow said during a Wednesday, April 23 press conference that all school districts are required to submit plans to re-open schools next fall.
Balow noted that COVID-19 related health orders remain in place which have led to the in-building closure of schools. She didn't explictly state whether schools would re-open this spring or if schools would continue to teach remotely through the end of the school year.
But she said that existing orders allow for some "limited in-person instruction" between school staff and students for "students in the greatest need."
Article continues below...
She encouraged all districts to explore this possibility, adding that in-person instruction for struggling students would require that proper social distancing, hygeine and enhanced saniation be followed.
Balow added that exploring this flexibility would be important with some students needing remedial instruction over the summer.
She said that districts will be communicating with health officials on in-person instruction safety guidelines.
Once schools re-open in the fall, Balow said things will be different.
"Reopening does not mean going back to normal," she said, noting that social distancing guidelines will remain in place as well as possible continued use of remote learning options.
She added that schools in Wyoming will soon receive federal CARES Act funding provided to support education amid the COVID-19 outbreak.
---
The Wyoming Department of Health provides COVID-19 case, variant, death, testing, hospital and vaccine data online. The department also shares information about how the data can be interpreted. COVID-19 safety recommendations are available from the CDC.