CASPER, Wyo — When a Facebook Live viewer suggested that Chad Lore might be "slowly deteriorating" 12 hours into his 24-hour fundraising home concert, the performer took note. "Alright, Michah, we're gonna pick it up for you."
Lore then launched into a rollicking performance of The Steve Miller Band's "Abracadabra," a staple of his collaboration with another local band, The High Plains Drifters.
Lore and his sons Luke, 15, and Sammy, 12 are multi-instrumentalists and alumni of Casper Children's Chorale. The family hosted their concert to raise funds for the organization and for The Casper Children's Theater, both of which have had to cancel spring events due to COVID-19.
On Tuesday morning Lore said the Music Marathon 2020 concert had collected $6,600, more than any other local music fundriaser on the GoFundMe platform. It was also well beyond the initial $2,000 goal.
The funds will support the Casper Children's Chorale and the Casper Children's Theatre.
175 songs were performed during the day-long concert, incorporating drum solos from Sammy. Lore's oldest, Elena, took photos and made cookies. Luke played bass and piano, managed the Facebook Live feed, and read off requests. One came in around 5:00 a.m. for the the theme to "The Andy Griffith Show," which Lore honored.
"It was a great experience for our whole family," Lore said. He added, "We were exhausted so we went to Mike Cedar Park to unwind at the zip line."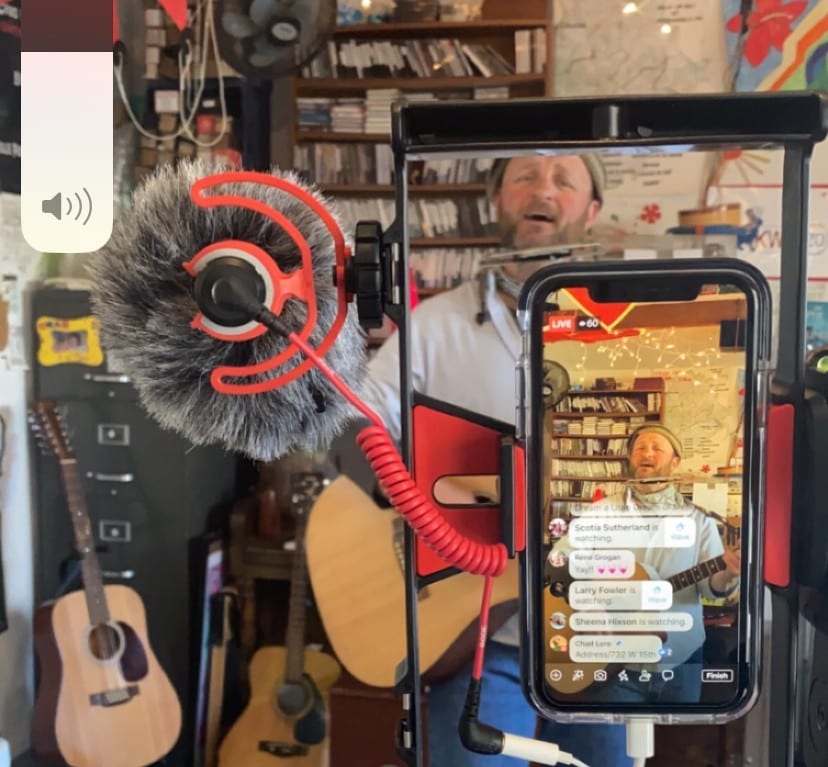 ---
The Wyoming Department of Health provides COVID-19 case, variant, death, testing, hospital and vaccine data online. The department also shares information about how the data can be interpreted. COVID-19 safety recommendations are available from the CDC.