CASPER, Wyo. — Jude Carino and Don Ridgeway opened the downtown "Sonic Rainbow" 25 years ago, with the store officially crossing that milestone at the start of the month.
"August 1, 1995, is when the shop opened here in downtown as a full-time everyday kind of business," Sonic Rainbow manager Brandon Schulte said on Friday. "The business had been around for a couple of years by appointment only."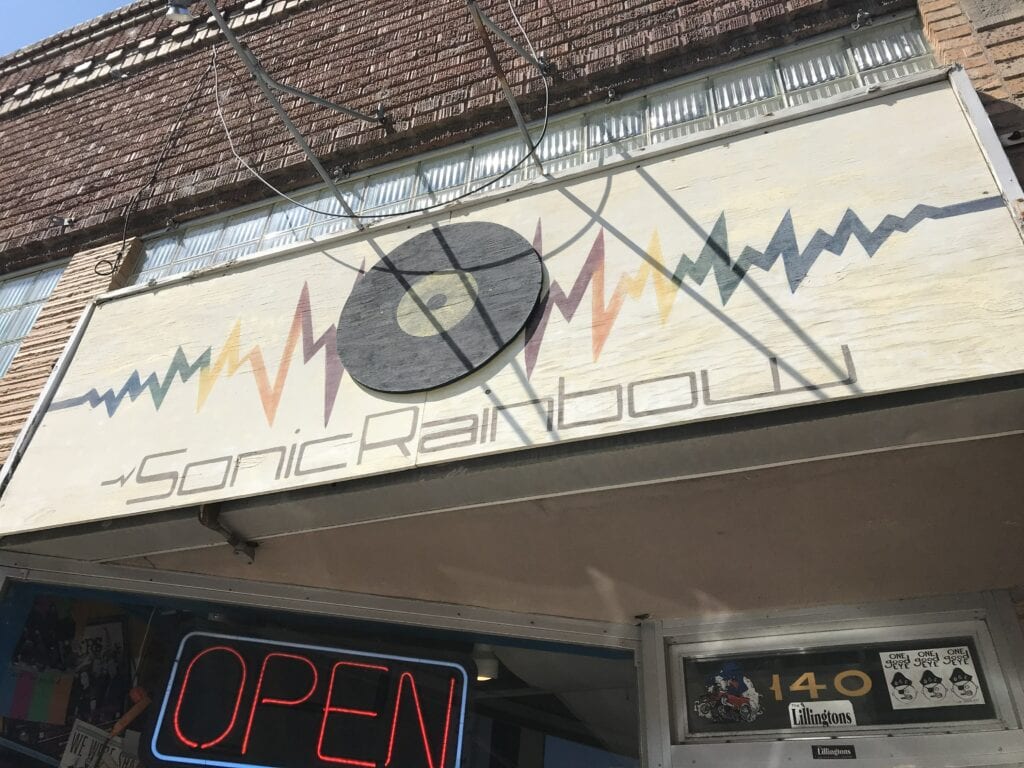 "But after a couple years of doing that, the owners realized that this is a great thing to have for the community and opened a full time shop down here and we've made it all this way."
Sonic Rainbow is celebrating their 25 years downtown as they participate in the first of three international "Record Store Days" on Saturday, Aug. 29. T-shirts with a design by local artist Seth Ramsey will be available to mark the occasion.
"Tomorrow is the first of three drops of new releases that are a core part of the Record Store Day with everything that's gone on with COVID-19," Schulte explained. "Record Store Day is typically the third Saturday in April. But back in April, things were not looking very good."
"As everything else got canceled, I'm sure there was some thought that maybe canceling Record Store Day outright would maybe be the appropriate thing to do. However, hundreds of thousands of records had already been printed for the Record Store Day celebration this year."
Instead of releasing all the record in "one big drop," the 2020 "Record Store Day" concept has been split into three separate days, with events scheduled for late September and late October.
"With the way that the whole year has played out, getting these boosts towards the end of the month, starting here in August, I think will be a really helpful thing for the business," Schulte said. "These [occasions] are a celebration of independent record stores and are intended to help independent record stores make some money and get some cool stuff happening."
"So it's totally different than it normally has been but we're really excited. We love being able to be a part of downtown Casper, we really do appreciate that. And that's a big part of the reasoning for keeping the shop going."
Schulte says that Sonic Rainbow offers a place for music lovers and the community "to come in and share their passion for music and for collecting and for hearing about new things."
Schulte started working for the store in 2013, but first visited as a teenager.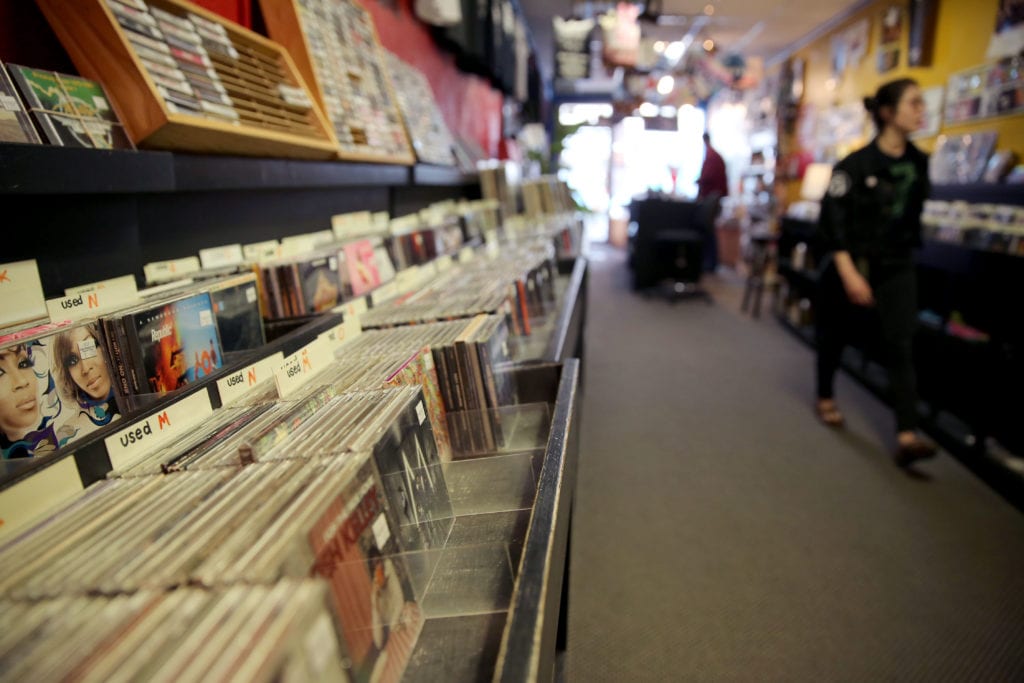 "I've been thinking for years trying to remember the literal actual first time I ever came in here," he said. "It would have been in the spring of '97 was about the first time I ever started coming down here. I used to buy a lot of music up at the mall and stuff like that."
"But I started hearing other friends of mine talking about, 'Hey, there's a shop downtown…they have the 'Screeching Weasel' CDs and they have 'Weston' CDs and they just have all of this cool 90s punk stuff."
Schulte explains that this really appealed to him and catered to the music scene he was a part of in Casper.
"Being able to walk into a place and see all of these things at that time in my life…that meant so much to me. And thinking about all the shows that I saw down over here over all the years. I remember seeing 'The Front' on their CD release show in about 2002. That was one of the most wonderful chill experiences I can ever remember."
Schulte says that since first discovering Sonic Rainbow, memorable moments have stacked high like a large record collection.
"Since I've been working here, the memories are just countless," he explained. "There's no way I could even try to remember every wonderful show that I got to throw down here. Every time I got to play down here, every time I got to talk with somebody really cool down here…it's just been a really wonderful, wonderful thing. It really is a dream come true for me."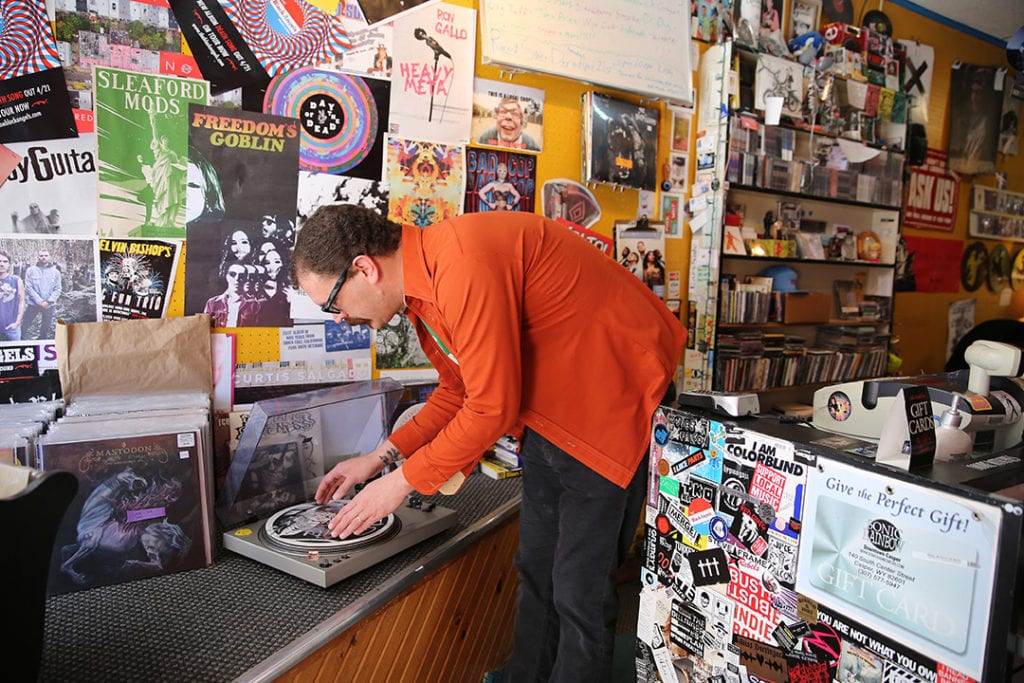 While it is a special moment for Sonic Rainbow to cross the 25 year milestone downtown, the store and the music scene in general are well aware that 2020 is different with the challenges posed by COVID-19.
"It's been just like with any business that you could talk in any community, not just here in Casper, not just here downtown," Schulte says. "It has not been, you know, entirely smooth sailing. But we're a small business so we're pretty nimble, we are pretty agile."
"We can adjust and we can kind of pivot and make changes on the fly as we need. There's no reason for us to panic or anything like that at this juncture in time. And we're pretty thankful to have the support that we do have because it's been the support of the community around here that made it to where things aren't as bleak for us as they otherwise could be."
Schulte, himself a musician, has helped book local shows in Casper and organized "The Battle of Wyoming" for 10 years. He's aware that the pandemic makes things difficult for musicians to make ends meet.
"For performing artists this is a really challenging time," Schulte says.
Bands and musicians have to try to figure out if they feel comfortable performing live shows, if there are even venues available.
Schulte points to further questions: "Is there a risk of a bunch of blowback for your band? Do go ahead and go out and start playing live because not everybody?is comfortable with that happening and not everybody's comfortable even seeing other people."
"One of the things I do like is this is America and there is underground music and you're free to make your own choices, you're free to make your own decisions and decide what you think is the right thing to do for your band and the right thing for you to do for everything," he adds. "But it puts a lot of responsibility on individual artists to be thinking about those sorts of things."
"And it's a real interesting time because Casper doesn't really have a music club, per se. There are a lot of places that are interested in having live music and staging shows, but there isn't, you know, the place downtown that just has a bar and a nice stage and that's all. A place that is just for musicians to come and play. There hasn't been a place like that around here a long time."
While Casper may not have a single standout location for regular live shows, Schulte says it is an open question whether that makes things more or less difficult for musicians during the pandemic.
"I think that having it be a little bit more delineated and decentralized in the music scene here in Casper kind of helps [us] survive through this because, you know, we could imagine if all of Casper music happened in one place, but that place closed during COVID," he says. "Not a good outcome."
"It's really up to individual artists. For my musical projects, this hasn't felt like the time to perform live. This is the time to write, this is the time to produce this is the time to make the records."
Schulte added, however, that he's hungry to play live and not playing live throws some curve balls into the recording process.
"It's really weird for me to be working on producing a record," he says. "It feels like we totally skipped a step. We don't know which of these songs are the ones that everybody really loves or which are the parts of these songs are the ones that really gained that huge reaction."
"We're kind of flying blind a little bit as we go into start working on producing a record. But I welcome that challenge at the same time. There's also something that's really cool to me about going in and not having any preconceived notions."
While the pandemic has its challenges, Schulte says its a great time for anyone to explore listening to more music. That's where the special Record Store Day releases can step in. Schulte says he's most interested in some reissued vinyls from a band called "June of 44."
"That was a kind of 90s noise rock college radio oriented band that I am actually pretty new to," hes says. "I've only gotten into 'June of 44' in the last couple of years. So that's something I'm really, really excited about."
"For the last several records store days, the couple of things that have been coming out rather consistently that I'm also excited about are live shows from 'The Ramones' and live shows from 'The Gun Club.' I've gotten a couple of those over the years and those are two of the other things that I'm really really pumped about….another 'Ramones' live show and another 'Gun Club' live show."
"I love live records. I like the studio versions too. But to me, there's something just so wonderful and magical about being able to hear how good a band was, at this time. No overdubs. Just how good they played their music."
While there will be plenty of special releases available at Sonic Rainbow on Saturday, Sculte says that's not all.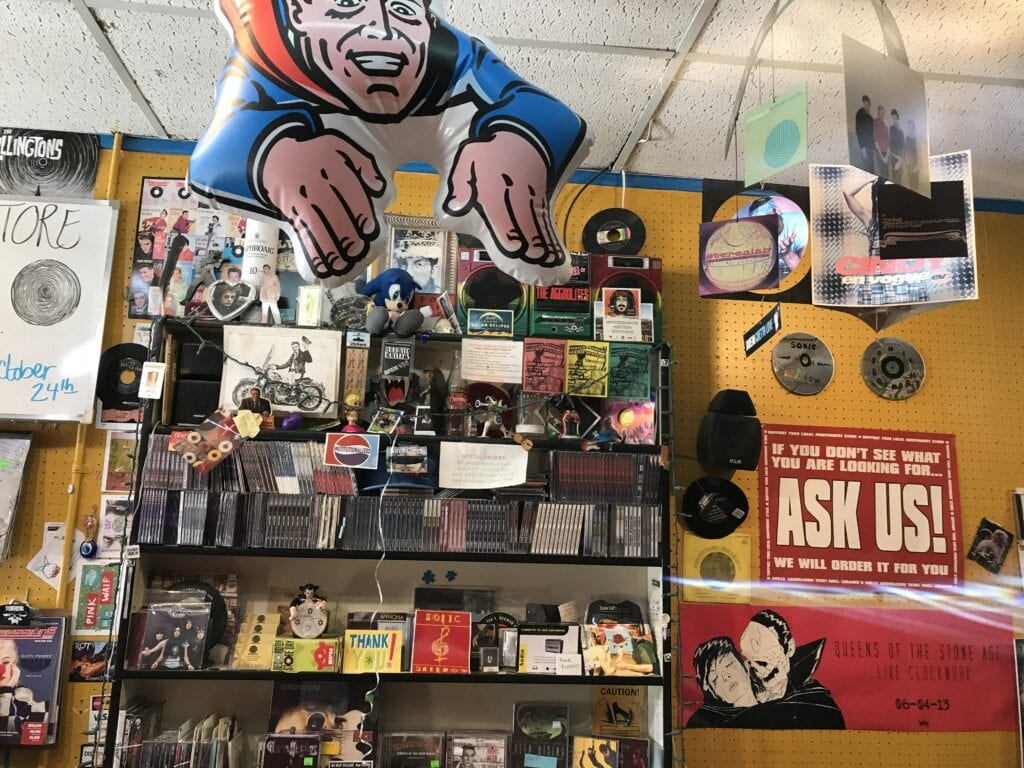 "We've kind of found that in order to have a great, successful Record Store Day, we can't just rely on the exclusive Record Store Day releases," he said. "We have a lot of those that help people get excited and get pumped and come down here on that day."
"But in order to really turn it into a home run for the shop, we have to put in some extra work and find some extra things that are only here. So we got a ton of great, really rare records from the early 2000s and some cool stuff like that. We found a bunch of cool box sets that we were able to bring into the shop. We put some great effort in and I think we did a really good job for this year."
While in years past, Schulte says that people have lined up as early as 5 or 6 am for Sonic Rainbow's Record Store Day event, they're asking that people hold off from coming to line up until at least 8 am to avoid large congregations. The store opens by 10 am and will be open until 6 pm. People are also asked to practice social distancing and other measures to ensure everyone's health and safety.
"The list of stuff that's coming out this year is really excellent," Schulte adds. "This is such a wonderful time to be a music listener and a fan of music.
"I would just encourage anyone to go out there and dig into that buffet."