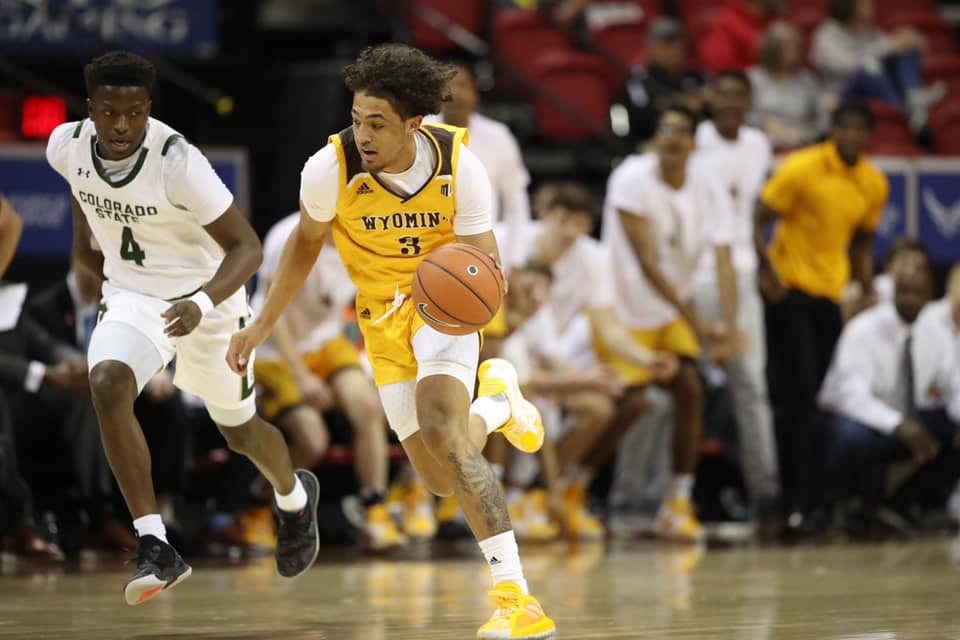 An 11-seed has never advanced to the Quarterfinals in Mountain West tournament—until now.
The Pokes (8-23) met conference rivals Colorado State (20-12) in first round action at the Mountain West tournament in Las Vegas. Having already witnessed their beloved Cowboys lose both Border War matchups this season, Pokes fans could be forgiven for having low expectations coming into the game. After all, in their last matchup with the Rams, UW blew a 19-point lead. But records don't matter much when it's tournament time.
Led by freshman guard Kwane Marble's 20 points and senior guard Jake Hendricks' 16 points, the Pokes put together an 80-point effort to take down the Rams 80-74. UW out scored CSU in both halves.
Article continues below...
UW takes on 3-seed Nevada (19-11) at 9:30pm on Thursday, March 5th. The game will be broadcast on CBS Sports.

Other teams advancing in Mountain West tournament play today included Air Force and New Mexico. Complete tournament schedules and results can be found here.